Pesto is a perfect way to preserve the wild greens that grow in your yard and garden. Go beyond basil and forage some goodies to include in your next batch!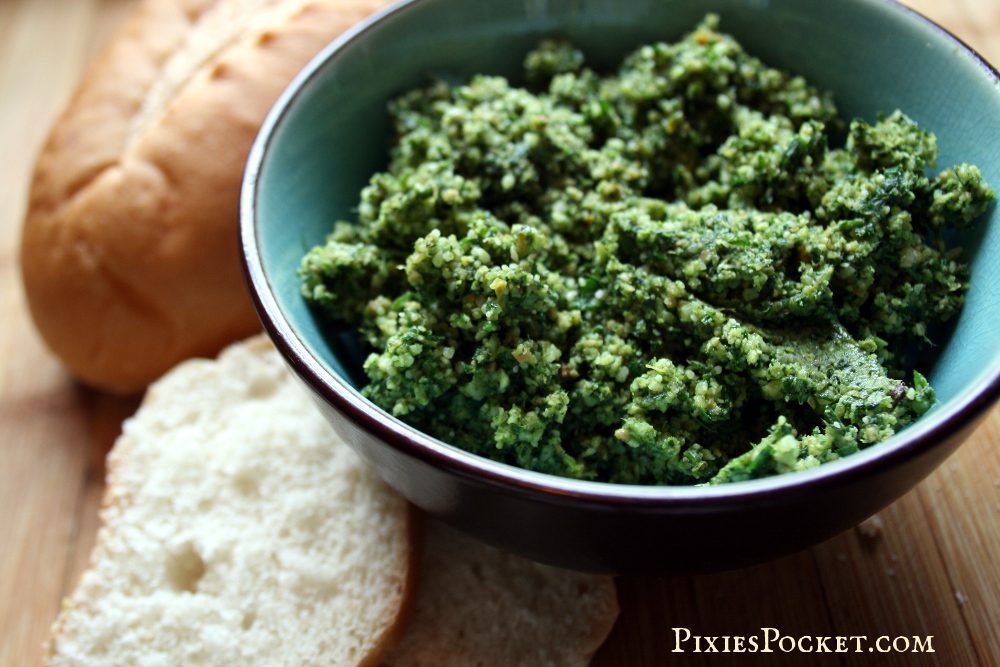 There is a bounty of wild and cultivated green goodies just waiting to be enjoyed – all you have to do is to learn to see them, and there they are! When you gain a familiarity with the plants and life around you and you know what wild foods are safe to eat, walking through the yard can seem like walking through the grocery store. I've seen dandelion greens being sold for prices that made my jaws drop when I thought of the many healthy patches that were thriving in my yard.
In my wee acre alone, throughout the growing seasons, you will find dandelion, thyme, oregano, bee balm, lamb's quarters, rockets, garlic mustard, bittercress, nettles, chickweed, ground ivy, violets, and of course, basil! With so many edible and unique greens, it is only natural that a wild greens pesto would become a favorite way to enjoy wild greens throughout the whole year.
If you are new to foraging and want to learn more about wild, edible greens in your yard, here are a few good resources. Remember, NEVER forage or wildcraft unless you have a competent guide or are completely confident in your identification skills. NEVER gather in areas that are likely to have been sprayed with herbicides.
Print
Wild Greens Pesto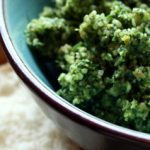 If you are using nettles in your wild pesto, don't forget to blanch them for a minute or two before proceeding with the recipe to remove their sting!
Ingredients
2 cups

of greens & herbs (I used a mix of stinging nettles, bittercress, wooly lamb's ear, baby spinach, kale, chickweed, carrot greens, oregano, thyme, and basil.)

3

cloves of garlic, minced (lacto-fermented garlic is even better)

1/4 cup

of seeds or nuts, chopped (pine nuts, pumpkin seeds, sunflower seeds, walnuts, almonds, etc)
Splash of lemon juice (or 1 tbsp minced fermented lemon)
Grated hard cheese, such as parmesan (optional)
Olive oil
Salt & Pepper
Instructions
Rough chop the greens and add them to your food processor or mortar and pestle. Toss in the minced garlic and seeds/nuts and blend it all together. Add a splash of lemon juice or fermented lemon rind to brighten up the color and flavor. Add olive oil a bit at a time until you reach your preferred texture. Do you want a sauce-like pesto? Add more. Want a paste? Add less! Flavor to your tastes with salt, pepper, and hard cheese.
Notes
That's all it takes!  Use your pesto within a day or two and keep it in the fridge. You can also freeze pesto in ice cube trays to make additions to soups, pasta sauces, pizzas, or other goodies all year-round. I use one-cup silicone ice cube trays for easy portioning.
Recipe Card powered by
Get updates from Pixie's Pocket: brewing and herbs in your inbox:
Hi! I'm Amber Pixie, and this is my site. Enjoy the recipes, information, posts, and please feel free to message me if you have questions!