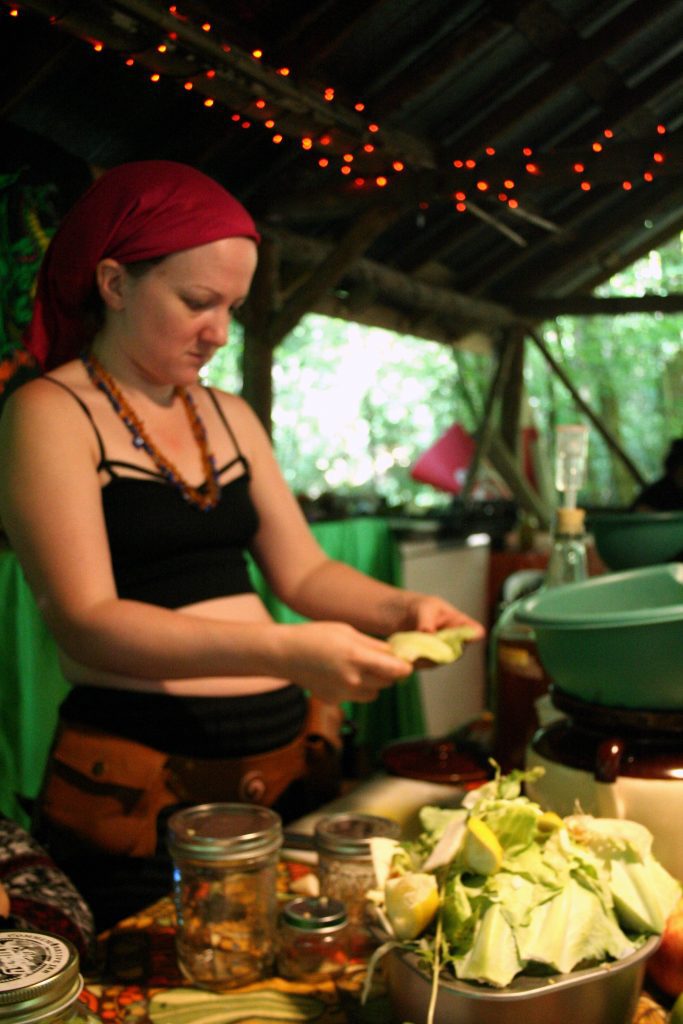 I am pleased to meet you!
I am Amber Shehan; an herbalist, a brewer, and an occasional poet. I'm the Head Pixie in charge around here at Pixie's Pocket.
I was born between the Atlantic Ocean and the Great Dismal Swamp. I grew up in peanut and pig country in an old house without running water, and my only friends were cows and deer wandering through the yard.  My school years were spent living in the charmingly sweet, stuck-in-the-sixties suburban home of my grandparents. The swampy land around me drew my focus, and I naturally began to wonder about the names of the plants that grew in the yard, and if they had a use. So I started to look them up. And so on, and so it goes!
In the summer of 2009, I moved to the area around Asheville, North Carolina. The mountains are so different from my steamy, humid home, but I love them so!
While I used to write as Swamp Pixie Herbal, I've been Pixie's Pocket since 2011 or so. Pixie's Pocket was the name of my Etsy shop (circa 2008) where I sold small crafts and herb-infused honey, and over time, my art and writing merged under one name.
So, to sum it up – I've been eating things out of my yard and brewing them up as teas and tinctures for over 20 years now, and this site is how I share them with you. 
Author of:
Contributor to:
Herbal Academy of New England
Keeping Backyard Bees
AvlGrit
About.com
May 2015: Lacto-Fermented Garlic
Publications:
BlogAsheville: Local Poem Moment: "August Today"
Facts about me:
I am allergic to the sun. Like, seriously. Hives on top of sunburn are no joke!
I talk to plants, cats, dogs, small figurines, invisible things, dead things…most anything, really.
I'm short. I stopped growing at 4'11 (and three quarters!) when I was 13 years old and now I'm *mumble*