"Let's Talk About" Series, Blog, Gardening, Herbal Recipes, Herbalism, Recipe Box
Let's Talk About: Catnip Herbal Remedies
Most people think of cats first when catnip comes up in conversation, but did you know that you can enjoy it too? Just maybe not as much as a cat...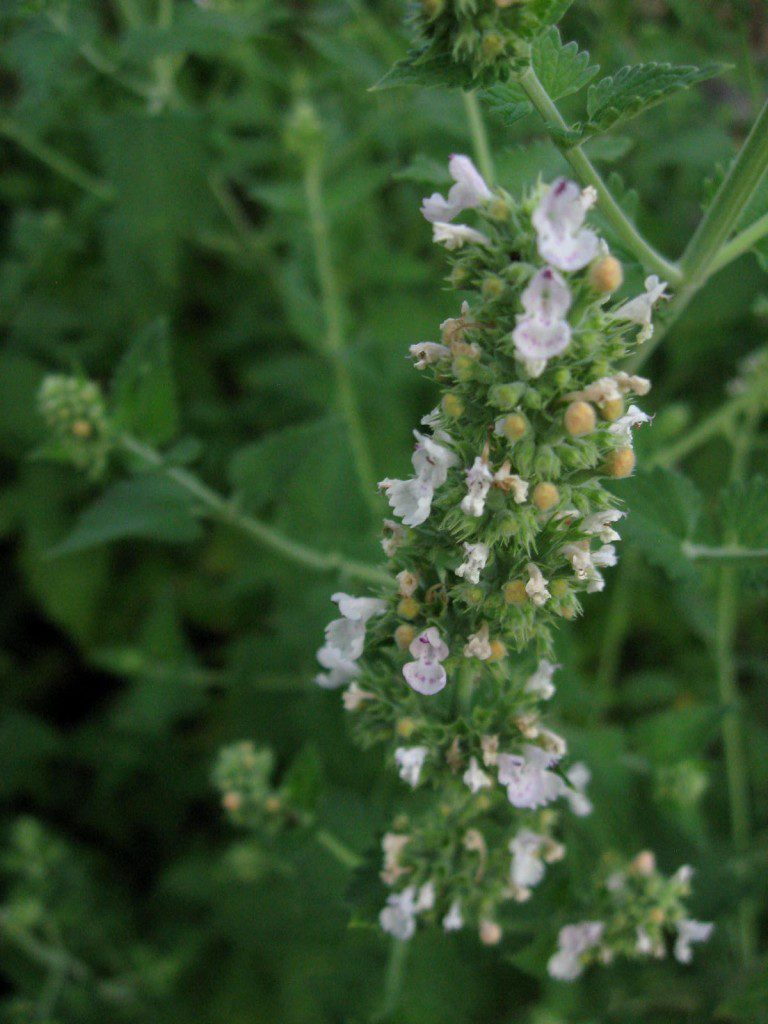 Oh, sweet Catnip!
My yard has a very happy spot in it during the warm months – right next to a sun-warmed rock wall lives a towering bush of catnip. His longest branches have grown to be taller than I am and his flowering tips wave a fond greeting whenever I come down to the garden.
Catnip is verdant, lush, and pleasantly stinky. I love harvesting it and bringing up an armful of pungent, heady green branches to tie up and dry!
But other than an immediate immersion in sensual pleasure, what good is Catnip?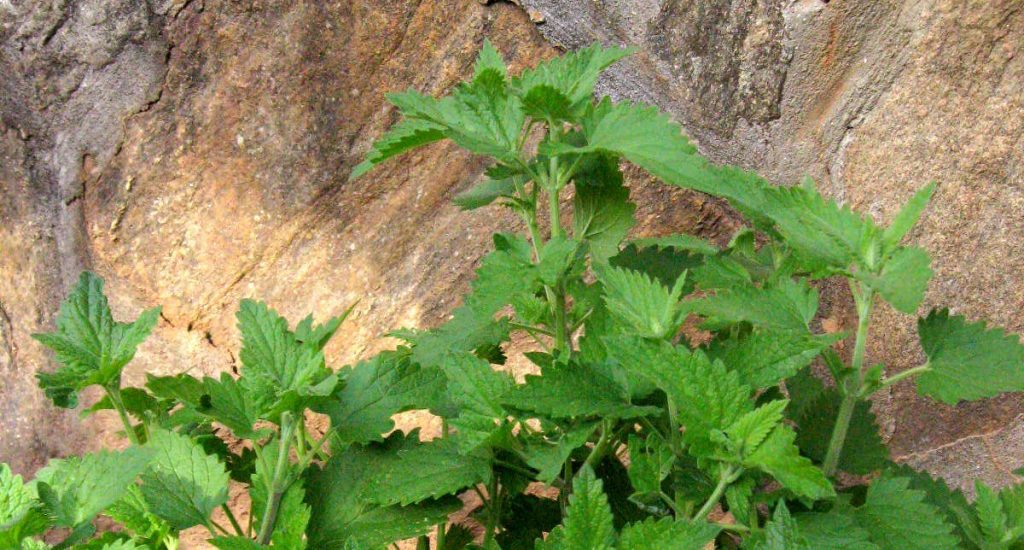 Anyone who has enjoyed the company of cats in their home has likely given their kitties sprinklings of dried catnip or tossed them a small sachet stuffed full of it, and watched them roll around with it like they've lost their mind. It's a hoot to see them frolic and be goofy instead of their usual pretentious posturing!
My cat and I have an agreement when it comes to catnip. I grow it, harvest it, dry it, and I get to use some of the pungent buds and leaves for teas and herbal medicine as long as I make sure to have enough to get her through winter. When I'm stripping the dried catnip from its branches, I save the buds in one jar and the leaves in another. Most of those leaves go to my kitty. I spoiled her early on and she can't abide the store-bought dried and sifted catnip flakes! It's organic and homegrown for her or nothing!
Catnip Herbal Remedies
Nepeta cataria. Catswort. Catmint. This simple plant has many names, and many uses, as well!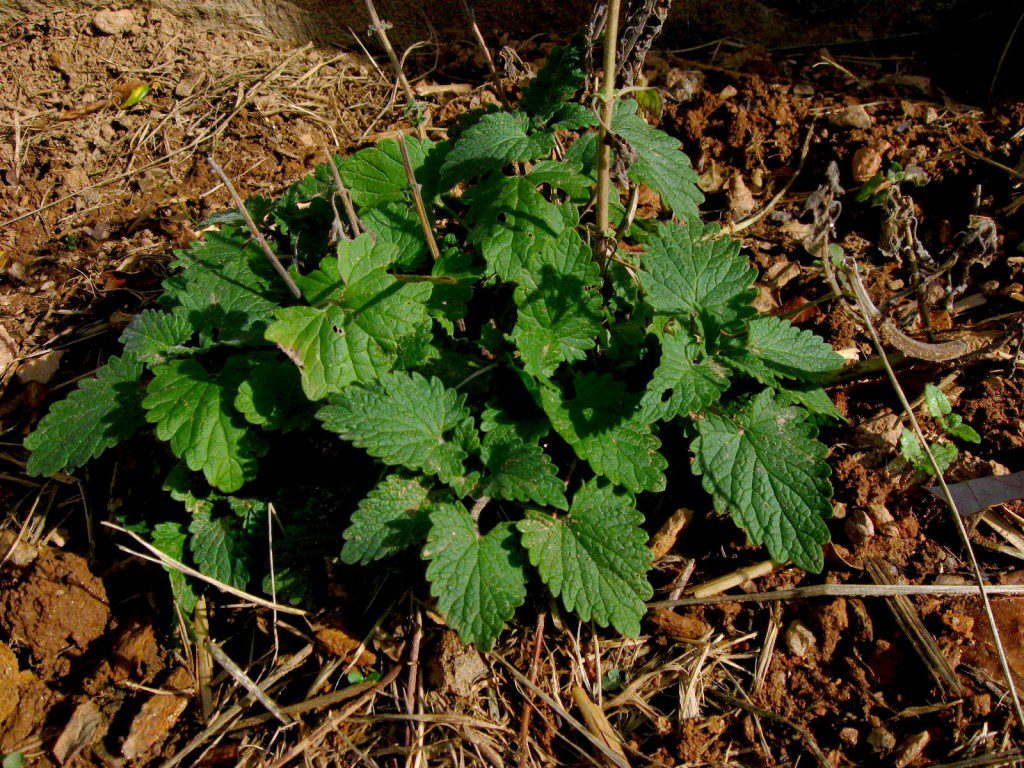 ---
Catnip Tea: An infusion of catnip buds and leaves makes quite a pleasant cuppa tea, and I enjoy the flavor on its own.
Cough and Colds: The tea feels particularly effective when paired with honey, especially to help relieve the symptoms of common cough and cold. It can help to make you sweat without raising your temperature, and it also helps to relax the body – a good combo for pushing a light fever through and out of the system.
Relaxation: Catnip tea is very soothing for the mind and emotions and it is mild enough to be used for young children, too.  For an extra-calming summertime brew, catnip and chamomile iced tea are delicious, too!
Tummy Soother: Being part of the mint family, aromatic catnip is good for soothing an upset tummy. It is gentle enough to use for morning sickness during pregnancy. It helps to relieve gas pain and bloating, even when used externally. I know a few Mamas who have wrapped their colicky infant's tummies in catnip tea-soaked washcloths to very good effect!
Smoking: Catnip gives a very mild heady hum in the front of the forehead when smoked. It does not incapacitate nor make one inebriated, in my experience. It has a green, light flavor to it and I enjoy adding it into smoking blends. It pairs nicely with mullein and mugwort!
Tincture: Many people use catnip tincture (or essential oil) in their bug-spray blends, which is a project I've not yet done but aim to try soon!
---
Growing Catnip
I have sometimes had issues with neighborhood cats destroying catnip plants, but my chickens also love to peck at the leaves! I have heard that catnip plants are good repellants for aphids and squash borers, but I haven't tried using catnip as a deterrent in garden edging yet. I've also heard that it is good for chasing off rats, but that could be due to the increased interest of neighborhood cats hanging around your plant!
I've definitely noticed that the pinky, purple flowers attract a lot of pollinators, from moths and butterflies to native bees and other long-tongued buggies.
You can get catnip herb or catnip seeds from Mountain Rose Herbs or Richters if you don't have a local garden shop nearby to help you out!
---
[wpsm_video]https://www.youtube.com/watch?v=J5Xrcp6k8VE[/wpsm_video]
Get updates from Pixie's Pocket: brewing and herbs in your inbox:
Hi! I'm Amber Pixie, and this is my site. Enjoy the recipes, information, posts, and please feel free to message me if you have questions!