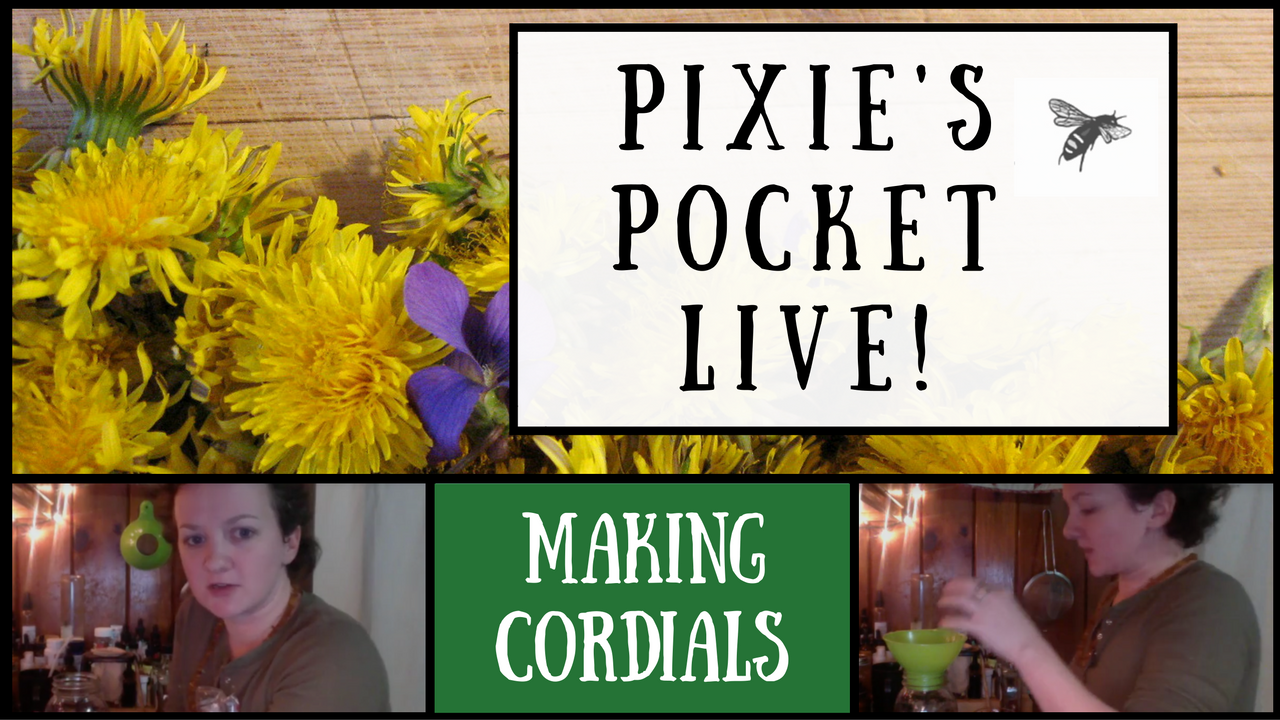 Thanks for watching the very first livestream video from Pixie's Pocket!
You can skip ahead to the five minute mark for the cordial making portion to begin.
---
Don't have time to watch the whole thing? Here's the short version:
Ingredient + Sugar + Booze + Time = Delicious!
fill jar with fruit
if it is a firm fruit, smash it up
layer with sugar
let it sit for a while and it will draw out the juice
add booze of choice
ignore for a month or more
strain and taste
sweeten if you want
bottle and label
enjoy!
References:
"Wild Drinks & Cocktails" by Emily Han
"Artisan Drinks" by Lindy Wildsmith
Interested in mead & wine? Try my ebook "Forage & Brew"
Supplies and Materials:
Recipes for Cordials:
by Amber Shehan | December 31, 2013 | Blog, Booze Recipes, Recipe Box
by Amber Shehan | May 21, 2015 | Blog, Booze Recipes, Recipe Box, Sweet Stuff Recipes
by Amber Shehan | January 5, 2016 | Blog, Booze Recipes, Herbal Recipes, Herbalism, Recipe Box, Sweet Stuff Recipes
by Amber Shehan | August 31, 2012 | Blog, Booze Recipes, Herbalism, Recipe Box
by Amber Shehan | July 25, 2014 | "Let's Talk About" Series, Blog, Booze Recipes, Canning & Preserving, Canning Recipes, Recipe Box, Sweet Stuff Recipes
by Amber Shehan | July 11, 2013 | Blog, Booze Recipes, Recipe Box
by Amber Shehan | November 2, 2016 | Blog, Booze Recipes, Canning & Preserving, Recipe Box, Sweet Stuff Recipes
by Amber Shehan | October 6, 2011 | "Let's Talk About" Series, Blog, Booze Recipes, Canning & Preserving, Herbal Recipes, Herbalism