Blog, Booze Recipes, Recipe Box, Sweet Stuff Recipes
Earl Grey Cordial is easy to make, a delight to sip, and a definite crowd pleaser. Make your own to enjoy or to give as gifts.

I love hot tea! When I was a child, my Nana would make herself a cup each day in her beautiful gilt-edged china cup with the matching saucer. I would watch transfixed as she tipped a small spoonful of sugar into the dark liquid and stirred gently, the spoon tinkling inside the mug. The milk would be next, making a graceful spiral swirl until it blended with the rich tea.
She always let me taste it after it cooled off a bit. While I tried Irish Breakfast and other dark, bold teas with no true appreciation, my first taste of Earl Grey Tea was a different story, indeed! The aromatic bergamot lit up my wee palate just as much as the caffeine lit up my little five-year-old brain!
I still love Earl Grey and have it often. I make a killer Earl Grey Pear Butter. My shelf contains both caffeinated tea for daytime and caffeine-free for evening cuppas, as well as a fine cordial for when-so-ever I choose!
You can make your own Earl Grey Cordial – it is easy, and makes a wonderful gift to give a tea aficionado!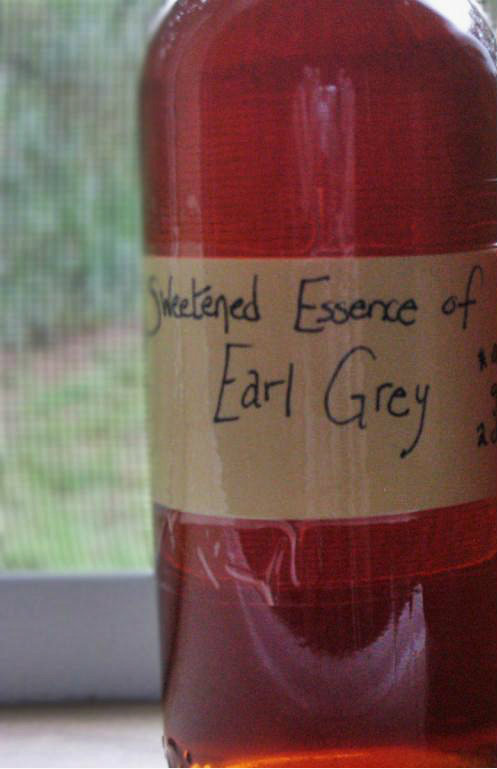 Earl Grey Cordial Recipe
Get an 8 oz canning jar and add the following – scale the ingredients up to make whatever quantity you wish! As always, the better the quality of the ingredients, the better your results. Try Vahdam Teas for an excellent experience.
2 whole teabags of Earl Grey (staples, strings, and tags removed) OR 3-4 teaspoons of bulk Earl Grey Tea
Orange peel, about 2 inches worth, fresh or dried
Vodka (enough to fill the jar)
Put all of the ingredients into the jar and give it a few good shakes. Label the jar with the date and ingredients and put it in a dark cabinet for between 4-6 weeks. You can check on it and shake it every now and then if you wish.
Strain the lovely infused vodka into a cleaned bottle. Don't forget to squeeze out the tea bags! Go ahead and taste it if you wish, but it won't be very good yet – unsweetened, strong, bitter, and full of tannins!
Make a simple syrup out of honey or sugar and use it to flavor your cordial until you like the flavor balance.
---
Simple Syrup
Boil one cup of water.
Add one cup of sugar (or brown sugar, or 1.5 cups of honey, or agave, or whatever you prefer!)
Stir until the sugar is completely dissolved. Once it returns to a boil, remove it from heat. Allow it to cool.
---
If it is still too bitter, or the alcohol flavor a bit too strong even after you add the simple syrup, try adding a bit of water. Mix well, taste again. Sometimes you need to let the bottle sit and allow the flavors to meld. Pick it up again in a week, taste, adjust to your preference with more simple syrup or water, and ta-da!
I haven't tried it yet, but I assume this procedure would work with any other kinds of tea bags, from herbal to green tea to beyond. If you want to review different ways of cordial making, check out this post!
Tea time goodies!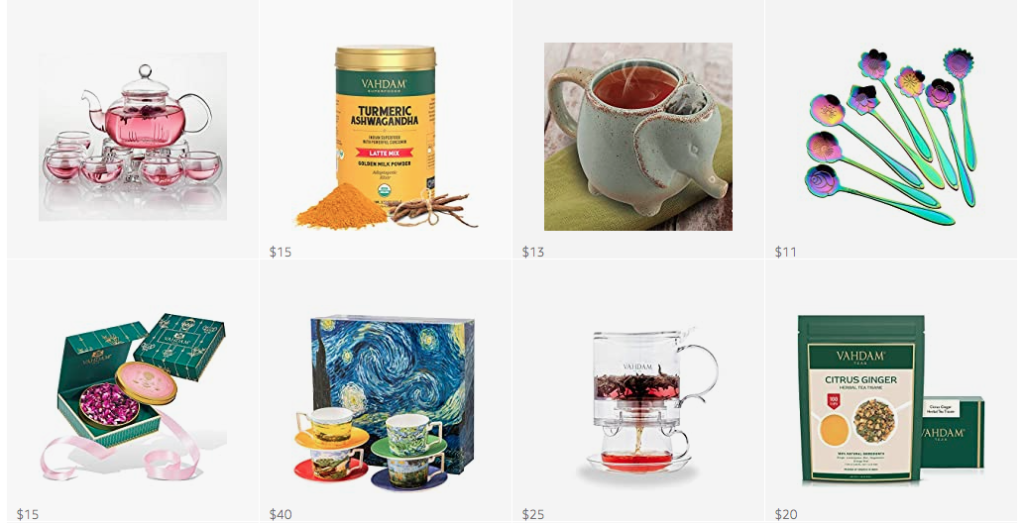 Get updates from Pixie's Pocket: brewing and herbs in your inbox:
Hi! I'm Amber Pixie, and this is my site. Enjoy the recipes, information, posts, and please feel free to message me if you have questions!