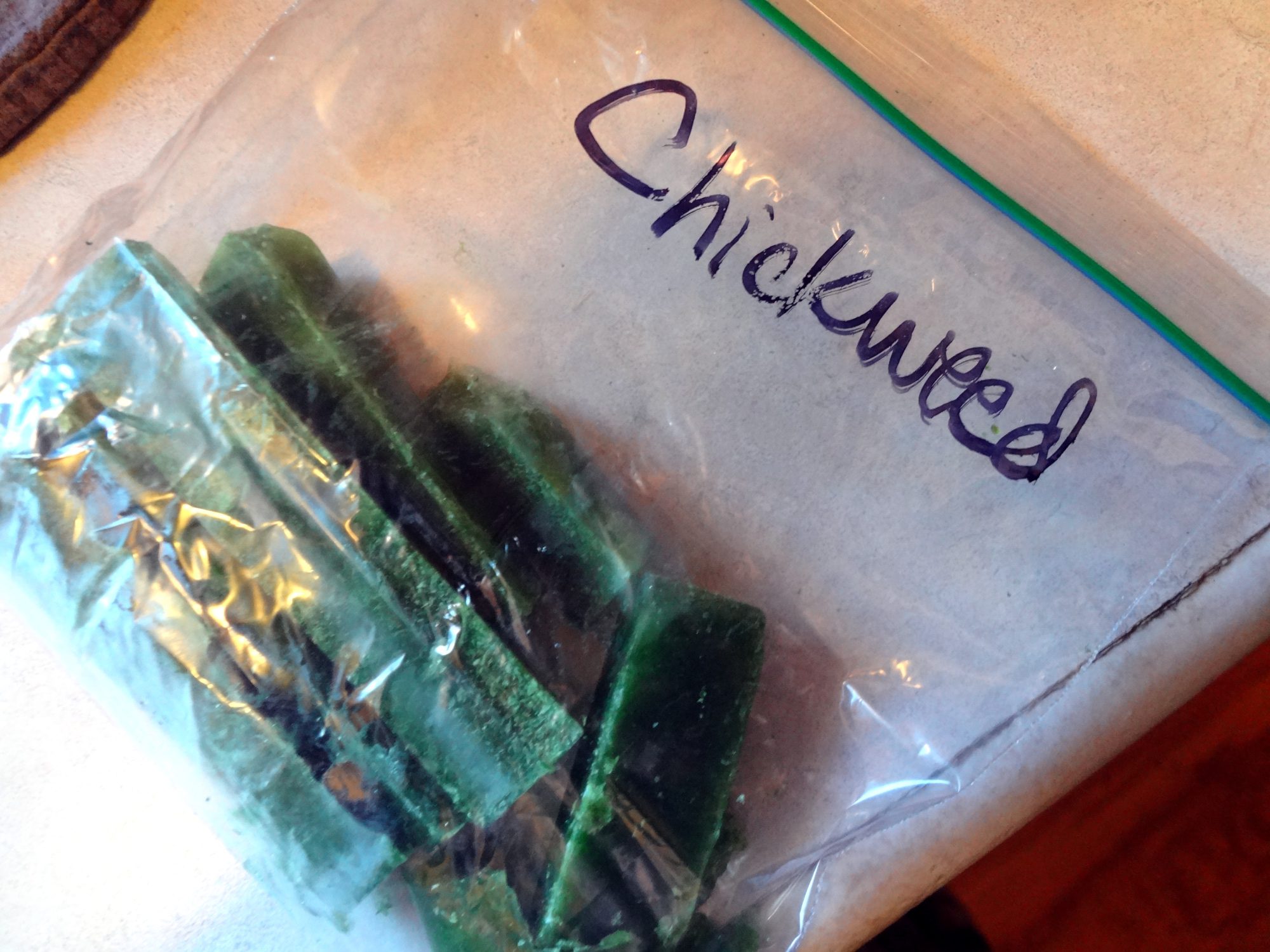 Late winter and early spring is the most glorious season for Chickweed! The freezing temperatures don't seem to deter this hardy weed. Her bright green clumps can be found pulsing with life, tucked away under the last blankets of snow. She's one of the first spring greens that everyone wants to eat; people, livestock, and especially chickens!
I've expressed my appreciation for chickweed before, and mentioned in that post how I used the healing powers of chickweed to get rid of a Bartholin cyst.  The fresh chickweed worked like a champ to shrink that cyst into nothingness; however, what am I supposed to do with similar issues during the warmer months when chickweed isn't quite so prolific?
To that end, I've figured out a great way to preserve fresh chickweed that beats tinctures or drying hands down: freezing it into ice cubes!
---