Blog, Booze Recipes, Fermentation Recipes, Homebrew Recipes, Recipe Box
Blackberry Mead: A One-Gallon Recipe
Summertime means berries, and berries mean jam, wine, and mead. There's nothing like having a bottle of summer to warm you in the middle of the winter!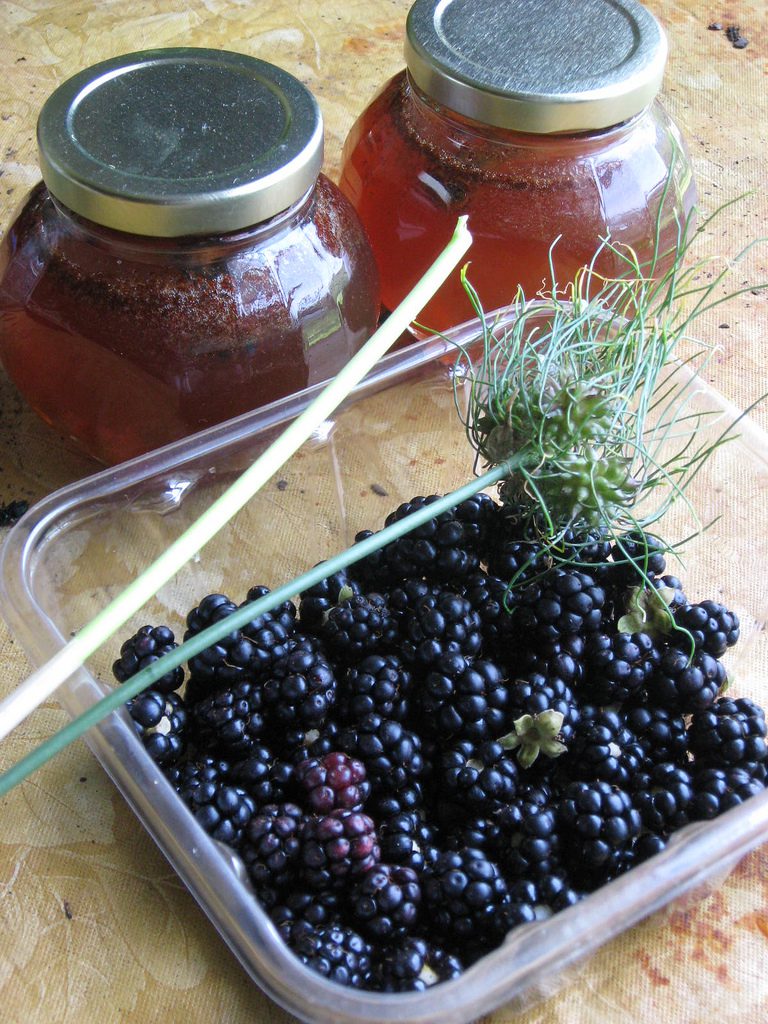 I can tell that it is truly summertime when I can gather large handfuls of blackberries from the wild brambles that surround the edges of our property.  Over the past two weeks, I've had blackberries with chèvre on toast and devoured by the handful, but the rest of the harvest has been frozen a handful at a time for use later in the winter. Maybe I will turn those into blackberry syrup or cook it down to make a small batch of jam…we'll see!
My hedgerow harvests suffice for those mini projects, but sometimes I have to visit one of my secret patches where I can pick a whole mess o'berries with abandon!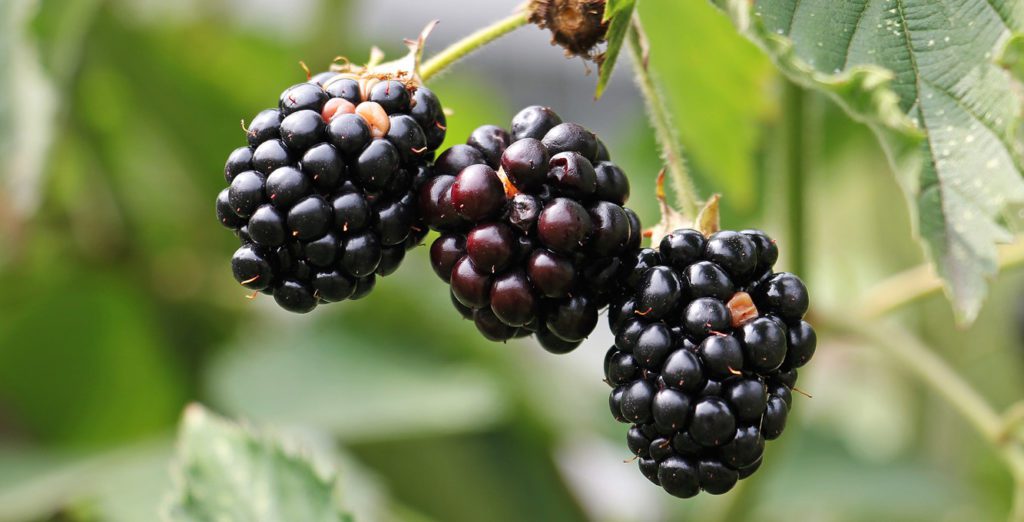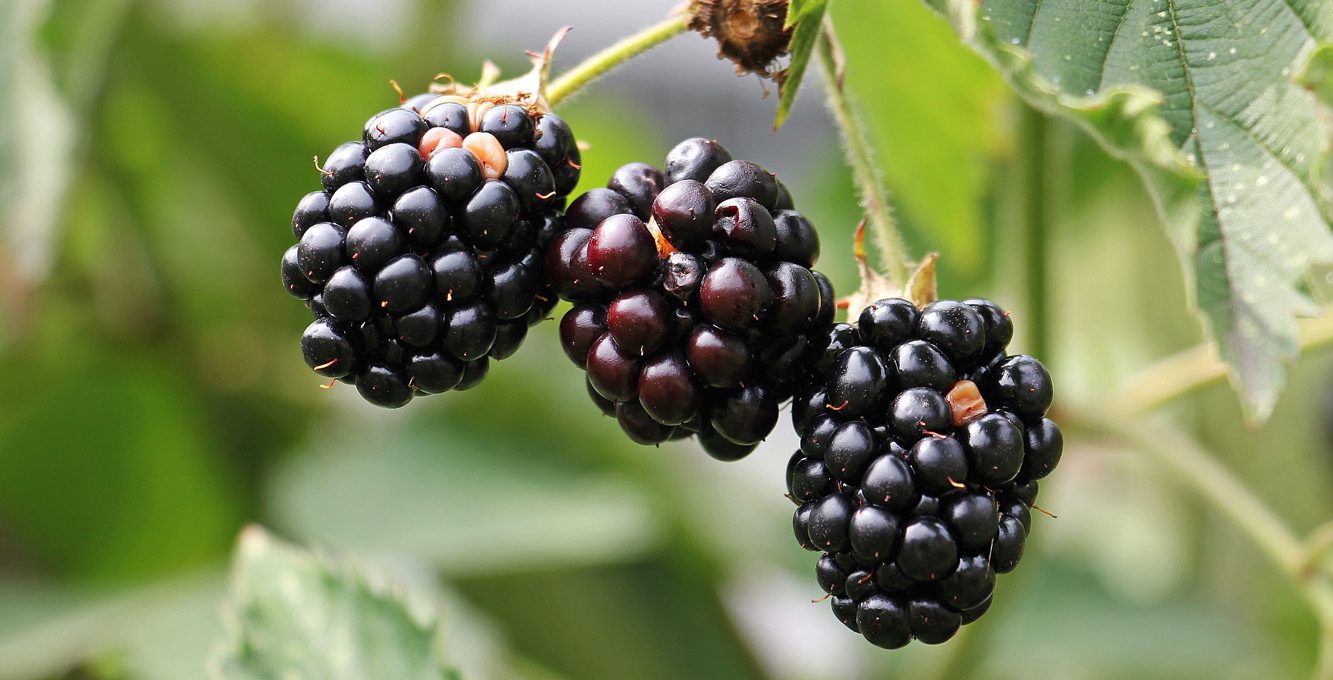 So, I woke up early yesterday morning and went to a work site with my husband. While he mowed beautiful lines into the sweet-smelling, dew-covered grass, I walked the perimeter of the land and gathered the wild blackberries that peppered the rolling creeksides. After an hour and a half of work, I had earned arm scratches, purple fingers, and one hell of an appetite to go along with the two pounds or so of fat, ripe blackberries that I had gathered.
We brought them home, rinsed the berries off, and then I began the process of making a one-gallon batch of blackberry mead!  This is also known as a melomel, a mead made with fruit.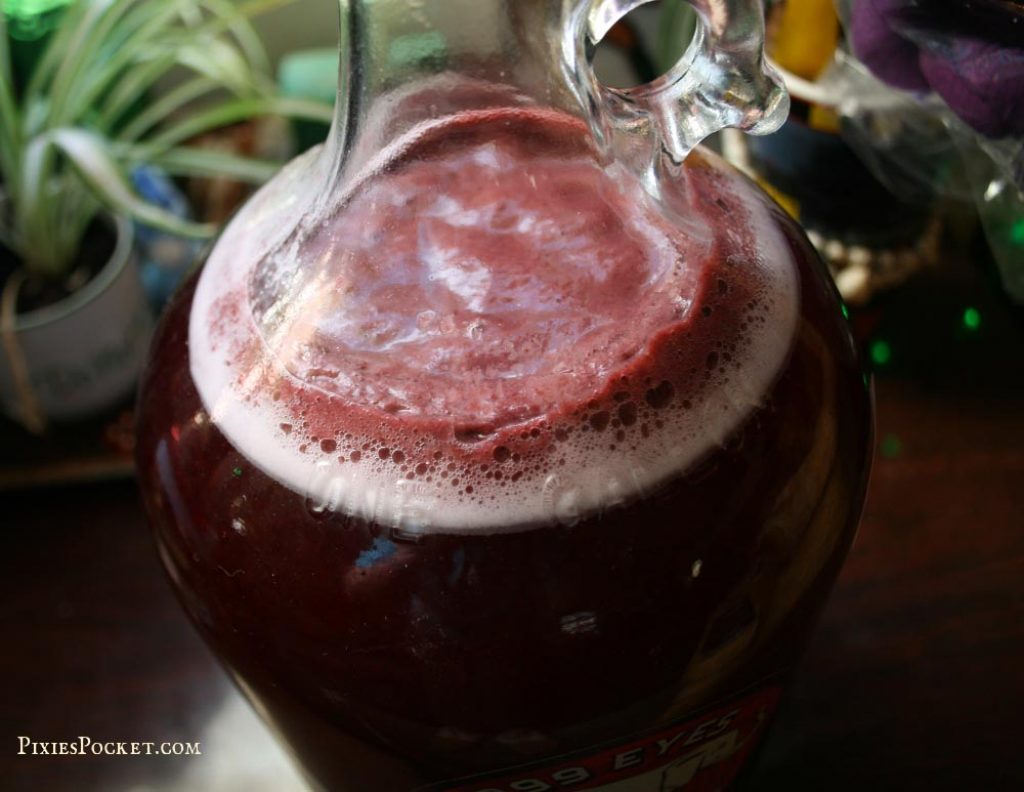 ---
Blackberry Mead (1 Gallon Recipe)
3 lbs of wildflower honey
2-3 lbs of blackberries
1 or 2 whole allspice seeds, cracked
1 or 2 whole cloves, crushed
1/2 of a lemon, chopped
1/2 packet of Lalvin D-47 or other brewing yeast (but 2 grams of bread yeast will work in a pinch!)
Grab a large stockpot and heat just under 1 gallon of water to just about boiling. Throw in the allspice berry, clove, and lemon while it heats.
While the water is heating, sanitize a 2-gallon brewing bucket and rinse it well.  Add the berries to the bucket, ideally in a mesh bag, but it's fine if you toss them in. Use a potato masher or similar tool to mash the berries up and help them to release their juices.
Once the water is hot, turn off the stove and remove the stockpot from the heat. Let it cool for just about 10 or 15 minutes and then add the honey, stirring it well to blend it.  If it is unfiltered, raw honey, you may get a foam on the surface, which can be removed if you wish. I usually don't bother.
Pour the hot honey water (also called the must) over the berries and give it a good couple of stirs. If your brewing bucket has a lid with an airlock, use that. Otherwise, you can cover the bucket with a towel and tie it down to allow the must to cool and to keep curious flies and ants out of your delicious brew!
Allow the must to cool overnight, or until it is around 80 degrees. Add your yeast of choice to the room-temperature bucket. I often use Lalvin D-47 for meads, or sometimes a sweet mead yeast. Pitching the yeast is a beautiful experience. Sprinkle it on the top of the mead and give it a stir with a clean spoon to add oxygen and get the yeast mixed in. Re-cover the bucket and let the mixture do its magic in the bucket for a couple of days.
A few days later…
Waiting is the hard part! You have to let the bucket full of berries, spices, and honey water bubble away for a while. Pick up the bucket and give it a gentle swish every day. You'll hear the bubbles popping as you do so, and it smells amazing! You can also give your mead a daily stirring with a clean spoon. This helps to add oxygen and breaking the surface of the mead helps to avoid mold growth on the fruit.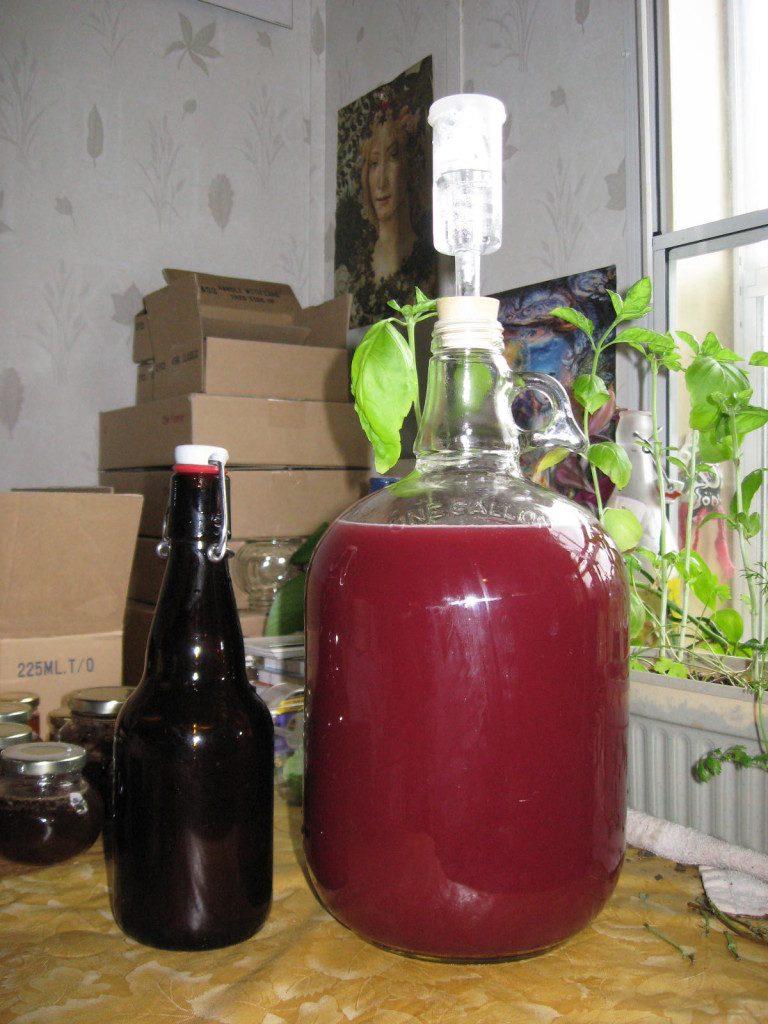 It was a joy to stir while guests were over.  People who have never before brewed really observe the fermentation process with wonder in their eyes.  It serves to remind me that I am not only a wino with a DIY complex, but a high magician, a witch, and an alchemist. Poof! Alcohol.
For my first batch, I waited seven days. The sweet, fizzy smell in the mead-brewing corner of the kitchen was delightful – not too yeasty or cloyingly sweet. 
When you've decided the mash is ready, sanitize a one-gallon glass jug, a strainer, a funnel, an airlock, and a bung. It helps if you line the strainer with a layer or two of cheesecloth to catch the smaller floaty bits. Strain the mead into the glass jug, and enjoy the show…what a feast for the senses!  The color is magnificent, the smell is divine, and once we funneled the brew into the carboy and sampled what was left over, the taste was absolutely thrilling!
Top off the carboy with an airlock and bung. It won't take long for the yeast to kick back into action. I don't know when this mead will be ready…but I'll guess by the slowing down of the bubbling in the airlock and rising up the sides of the jug. You can also look for other signs, like the opacity of the mead itself clearing as the yeast dies and settles to the bottom. If you can read a newspaper through your mead, it's ready to bottle!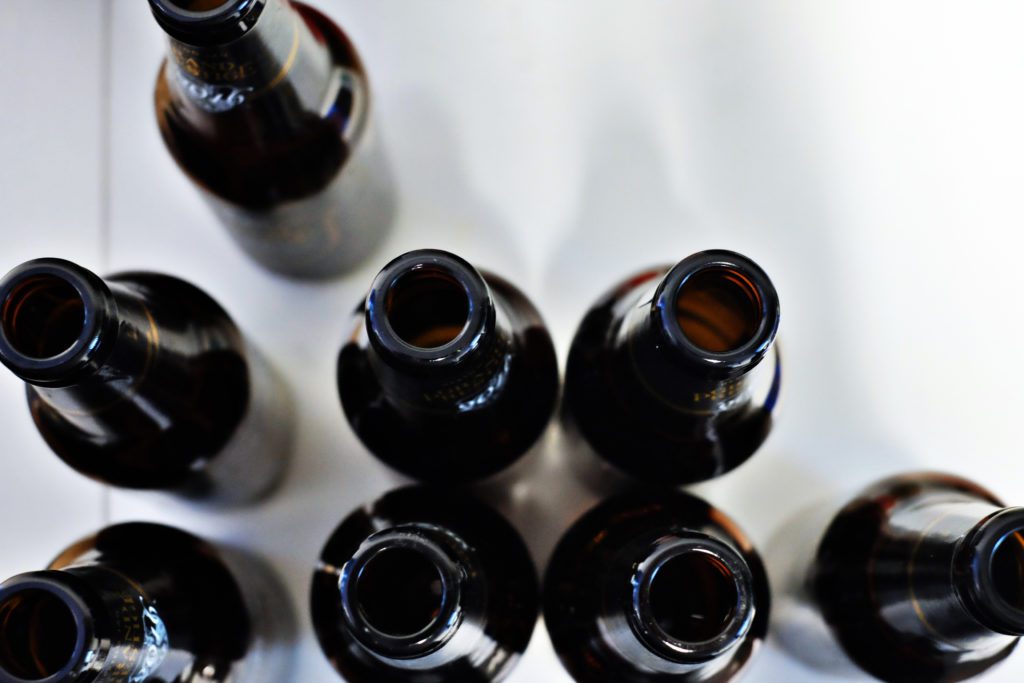 Once your mead is bottled, age it for at least a few months before enjoying it. This brew is delicious; rich, sweet, and full of tangy, bittersweet berry flavor from the wild fruit. I've made a batch every year since!
I've also made a few more one-gallon batches of wines and meads, and you can see more about my technique and recipes there!

Get updates from Pixie's Pocket: brewing and herbs in your inbox:
Hi! I'm Amber Pixie, and this is my site. Enjoy the recipes, information, posts, and please feel free to message me if you have questions!