Wild Drinks and Cocktails by Emily Han [Review & Giveaway!]
My regular readers already know that we keep things pretty simple around here. Thereis a basic equation: Herbs+Foraging+Booze = One Happy Pixie! So I am pleased as punch (pun totally intended) to be hosting a spot on the blog tour welcoming the new book from Emily Han, "Wild Drinks and Cocktails." I have been following Emily Han for a…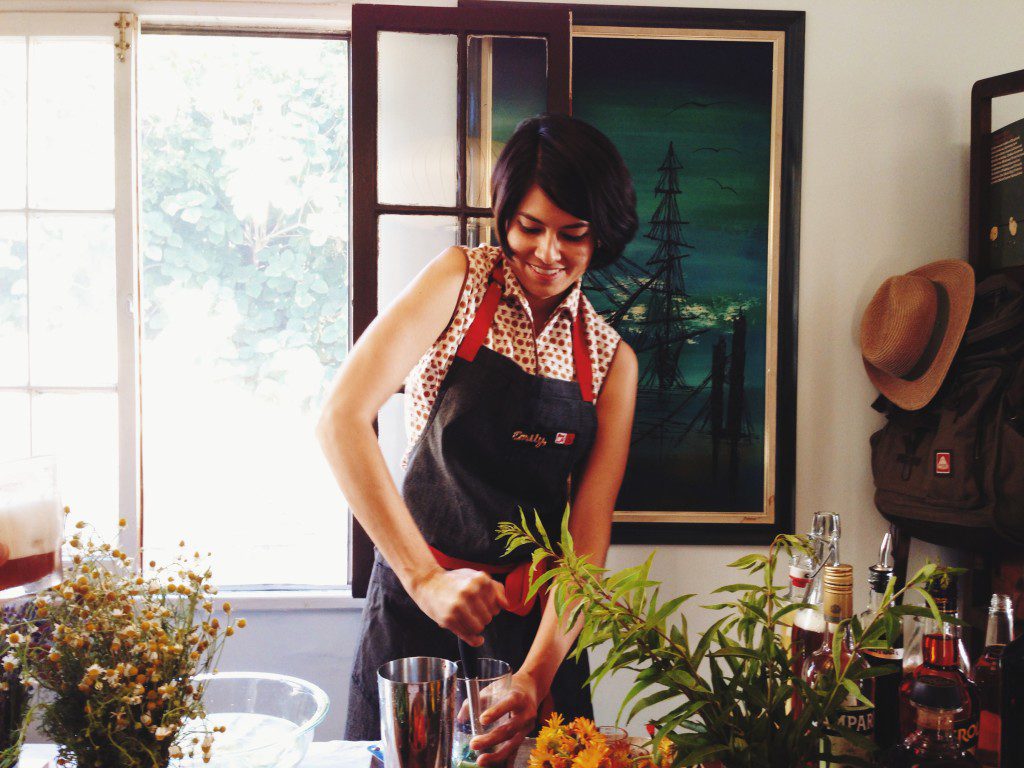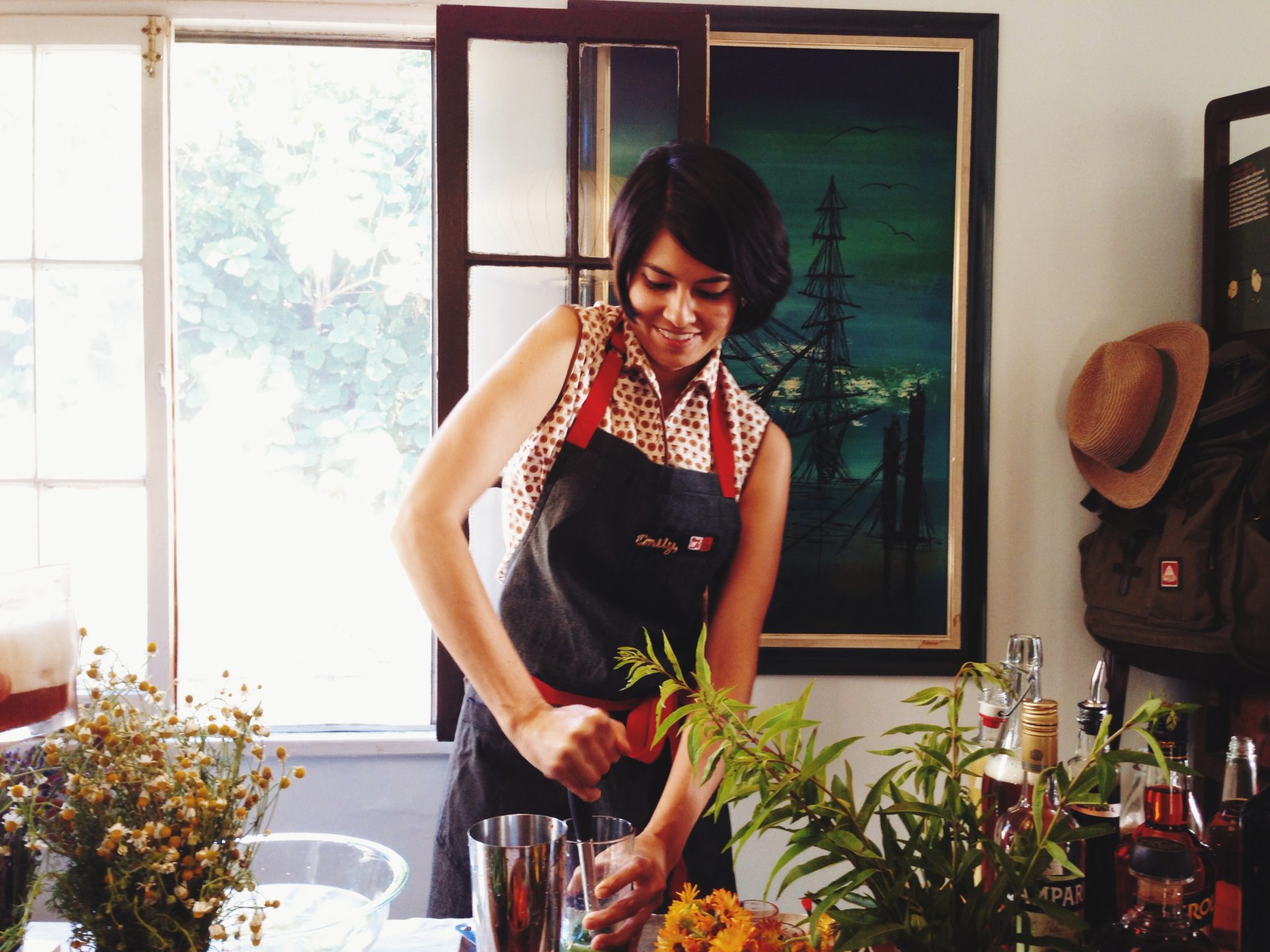 My regular readers already know that we keep things pretty simple around here. Thereis a basic equation:
Herbs+Foraging+Booze = One Happy Pixie!
So I am pleased as punch (pun totally intended) to be hosting a spot on the blog tour welcoming the new book from Emily Han, "Wild Drinks and Cocktails."
I have been following Emily Han for a while now. I know her work as an herbalist, writer, and recipe creator, as well as from her position as the Communications Director at LearningHerbs.com. That's why I was jazzed to hear about her new book!
Wild Drinks and Cocktails is about foraging wild foods and crafting them into drinks of all types. Emily teaches you the basics of how to forage in your own backyard, nearby forest, or your farm market. Find fresh herbs and fruits and make your own handcrafted waters, syrups, vinegar drinks, spirits, wines, and sodas! It's easier than you think!
Seriously. Do you have sugar? Water? Peppercorns? Rosemary? Maybe some fresh mint in the yard…or a pine tree? You can make infused sodas, water kefir, syrups, and even cocktail bitters that will make your local hipster bartender twirl his mustache with approval.
[bctt tweet="#WildDrinks is perfect for anyone who wants to up their #cocktail game! #foraging"]
Wild Drinks and Cocktails offers something for every level of experience. Emily has created a collection of recipes and techniques that are accessible to beginners. She guides the reader through basic foraging, infusing, and drinkmaking tips and tricks. Even if you are new to herbalism, foraging or mixing cocktails and mocktails, you can make a delicious drink after reading this book! Best of all, you can do it all using a few simple ingredients and equipment that you already have on hand.
I consider myself to be an advanced infuser o'strange things. I've made infused salts, sugars, honey, wine, booze, and vinegar. Even so, Emily's expertise has taught me a few new tricks and given me some new ideas to explore in my kitchen.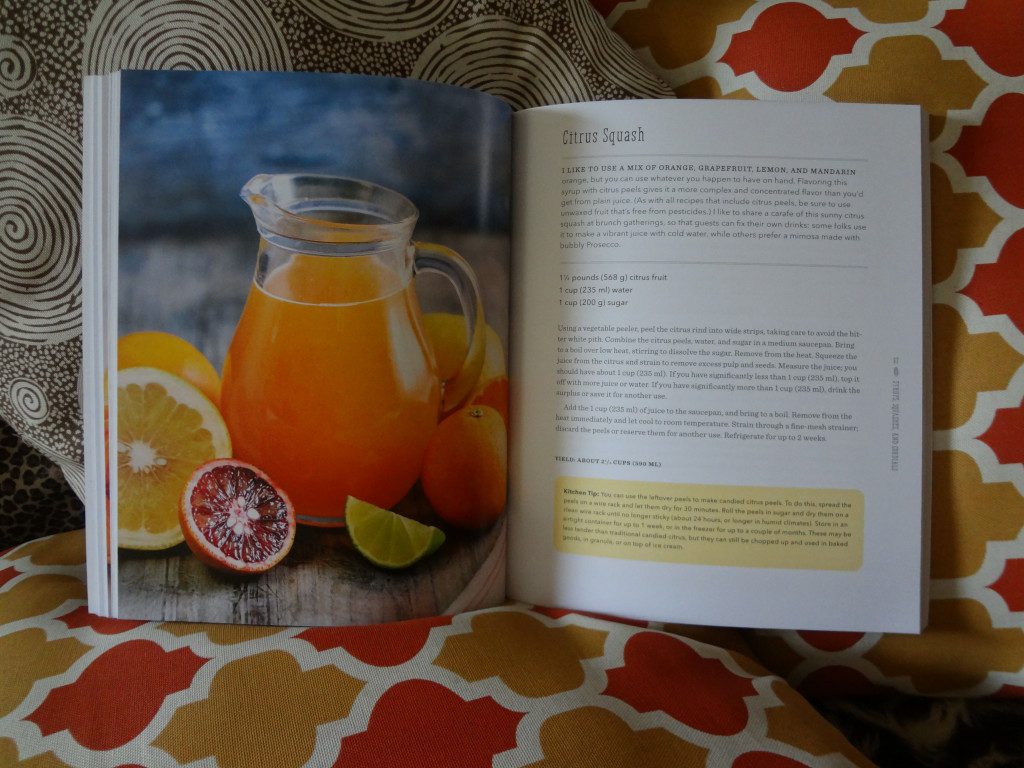 Wild Drinks and Cocktails is not just a book of recipes! The research that Emily put into the resource material at the beginning of the book and start of each chapter is solid. There are lists of the types of sweeteners and how to use them, and a detailed etymology of the word "syrup" among the information in this book – honestly, more text than I expected from a cookbook. No complaints here, though!
One part of the book that got my attention was the making of "Squashes." Squashes are syrups made with fresh fruit, a condensed and potent blast of flavor! It turns out that I have made blackberry squash and citrus squash, but didn't know there was a special term to describe them. "Smashes" are much the same concept…muddled fruit preserved into a syrup. Who knew? It gives me a great excuse to stomp around my kitchen like the Hulk, snarling and shouting "PIXIE SMASH!!!!" as I mush up fruit.
A previous blog tour stop was my friend Colleen at "Grow Forage Cook Ferment" as she made a Rose Hip Syrup and Rose Hip Whiskey Smash from the book's recipes! (WHISKY SMASH!!!)
To see the full schedule of the blog tour, click here to visit Emily's site.
Want to win a copy of Wild Drinks and Cocktails? Enter below!
Get updates from Pixie's Pocket: brewing and herbs in your inbox:
Hi! I'm Amber Pixie, and this is my site. Enjoy the recipes, information, posts, and please feel free to message me if you have questions!