Jar + Booze + Mixers = Adorable Gift Idea!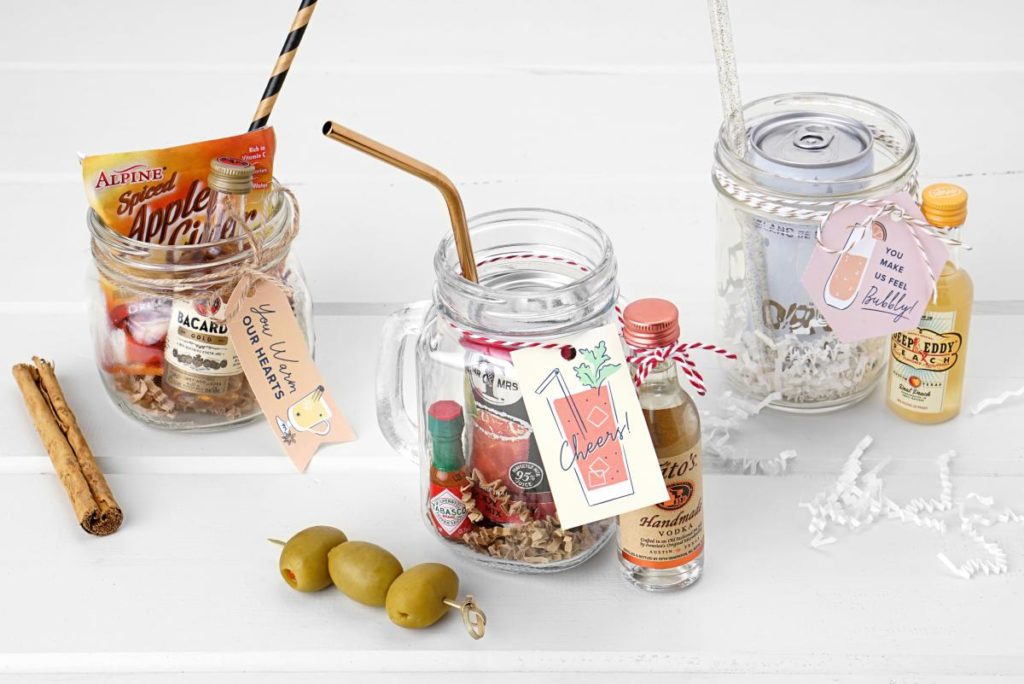 If you're like me, you have a lot of mason jars. I mean, a LOT of jars hidden in every cabinet, jars stuffed under shelves, jars teetering precariously in high places like a dangerous Dr. Seuss nightmare made from glass. If the people who live with you have considered staging an intervention, why not try to give some of your jars away? If no one wants to take them, try bribing them with booze. I'm not kidding! Check out these adorable gift ideas from my friends at Zola (a site all about wedding planning).
Even if you aren't a Bridezilla or Maid of Honor frantically planning fun activities and wedding-related party games, these are a cute idea that can make a fun and easy gift for any occasion!
---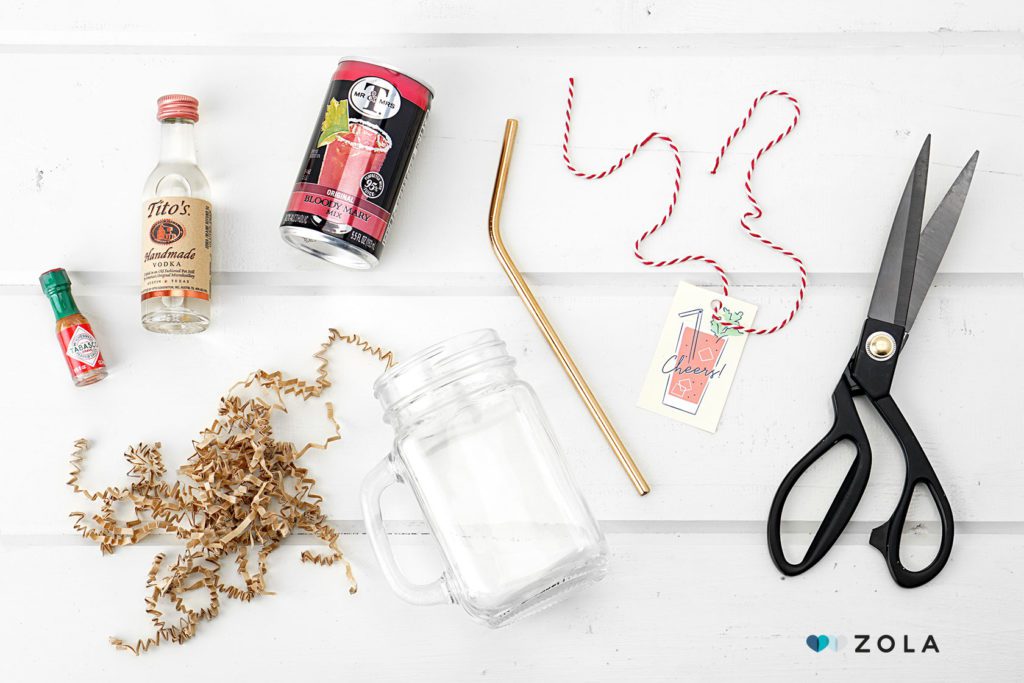 Nothing says "thanks for coming" like a cute and thoughtful favor. They're a great way to show appreciation to your friends and family for coming out to your special day, whether it's a bachelorette party, birthday, or bridal shower. However, making sure each guest gets a great gift can be a bit overwhelming. If you're looking for a simple yet fun favor, try these mason jar cocktail kits!
Before you start, try to get a headcount of how many people will be at your event and you'll probably want to make a few extra of these cocktail jars, just in case. The worst thing that can happen is that you end up keeping the extras for yourself, which sounds pretty good if you ask us.
Next, gather your supplies. You'll need mason jars, straws, scissors, twine, mixers, liquor, and these printable drink tags. Now just place the liquor and mixer in the jars and start decorating! From "mar-jar-itas" to "bubbling brides," there will be a festive drink for any occasion. For recipe inspiration, check out the visual below:

Get updates from Pixie's Pocket: brewing and herbs in your inbox:
Hi! I'm Amber Pixie, and this is my site. Enjoy the recipes, information, posts, and please feel free to message me if you have questions!