...and share it with the world! We need novelty, beauty, and mystery to keep us vibrant.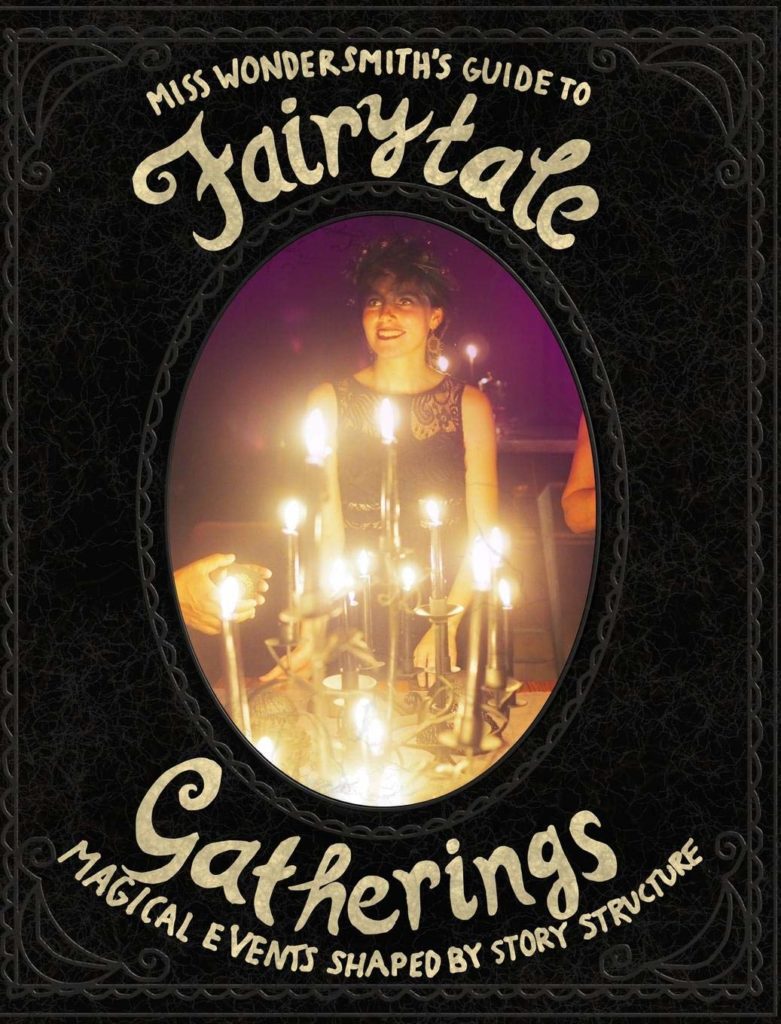 Sometimes I embrace my love of glitter and shiny things. On good days, I am enthusiastic, extroverted, and open to experiencing new things!
Bad days, on the other hand, are rather dull. When depression kicks in or my cynical side rears her sneering head and starts to chatter in my mind, I don't feel glittery at all. I feel dingy and tired, and no food nor drink can satisfy me.
It is in times like those where I have to pause to reset myself. Drink water. Take a shower. Sit outside on the grass. Look at a flower. Find a healing, grounding center so that I can reorient my sense of being. It is at this point that I start to seek for something wonderful, desperate and thirsting for something to rekindle my spirit.
We live in a state of fight or flight in our modern world. We need wonder and novelty to pad our sharp edges. We wither away without something to enchant us and offer new experiences. We need a mystery to tease our brains out of well-worn ruts. To be bathed in wondrous delight and joy is a balm to a raw and tender soul!

I never know what it is that will strike my fancy, but I can tell you that it almost always is a surprise. It doesn't have to be anything complex or last very long. The morning dew shining through the tatted lace of spiderwebs in a meadow can make me weep. I've been driven from the pits of sorrow to elation by seeing a plant that I've never seen before, or by being startled by a sudden bird bursting forth in flight from out of a nearby bush.
It isn't always the wild sources that provide me with a sense of wonder. I'll often feel healed by reading Leaves of Grass by good old Uncle Walt or experiencing other subversive and sensual art. There is something about the tangible experience of turning the pages of a book and smelling the dusty paper that rouses my own creativity. Seeing the light dancing over the curves of sculpture or hearing a chorus make beautiful harmonies are things that can make a bad day into a better day.
Even though I seek these physical and tangible experiences in the "real" world and away from the computer and social media, there are yet places that serve as a respite here, on the white and glassy screens where so many of my friends live.
The Wondersmith is one of those sources of inspiration to me, and a place where I feel safe enough to offer childlike squeals of delight at her creations! If you follow me on Facebook or Twitter, you'll find me sharing pictures or articles from the Wondersmith regularly. I follow her on Instagram and gaze in wonder at the images therein. Not only is Miss Wondersmith an artist of myriad media – a chef, a designer, a ceramic artist, and a photographer – but they are almost certainly a magical creature that is not from this plane of existence.
It is a rare magician who is willing to coalesce their magic into words that explain how they DO it and then SHARE it with the world. Their new book, Fairytale Gatherings, has blown me away with every page.
Fairytale Gatherings is no mere cookbook or a how-to guide for throwing a party. It is a look at human psychology, at folklore, at sacred rituals, all wrapped up in the most unique guide to event planning one could ever imagine. Following the Hero's Journey, it is a workbook for rediscovering a sense of wonder within yourself and learning how to share it with others.
And as you might expect, it is a sublimely BEAUTIFUL book. Handwritten in parts, art decorating every page, a lush and rich experience for the eyes, just like everything that they do.
As a fairy creature myself, it almost feels like Miss Wondersmith is doing something forbidden and revealing a bit of the magic of how glamour works, and I hope the High Court of Faerie won't punish her too badly.
Lately (Oct 2019) Miss Wondersmith has been ailing with some serious illnesses that landed them in the hospital. They are working to recover, and if you can donate or help spread the word, they have a fundraiser to help them get through. If you can't, that's ok! Light a candle, kiss a fairy, smell a flower, make a stranger smile, and send the good vibes their way. <3
Get updates from Pixie's Pocket: brewing and herbs in your inbox:
Hi! I'm Amber Pixie, and this is my site. Enjoy the recipes, information, posts, and please feel free to message me if you have questions!
Sorry, we couldn't find any posts. Please try a different search.