There's something magic about drinks in copper glasses. The condensation of the ice droplets forming on the hammered surface of the golden mugs is nigh unto flirtatious on a hot, summer day.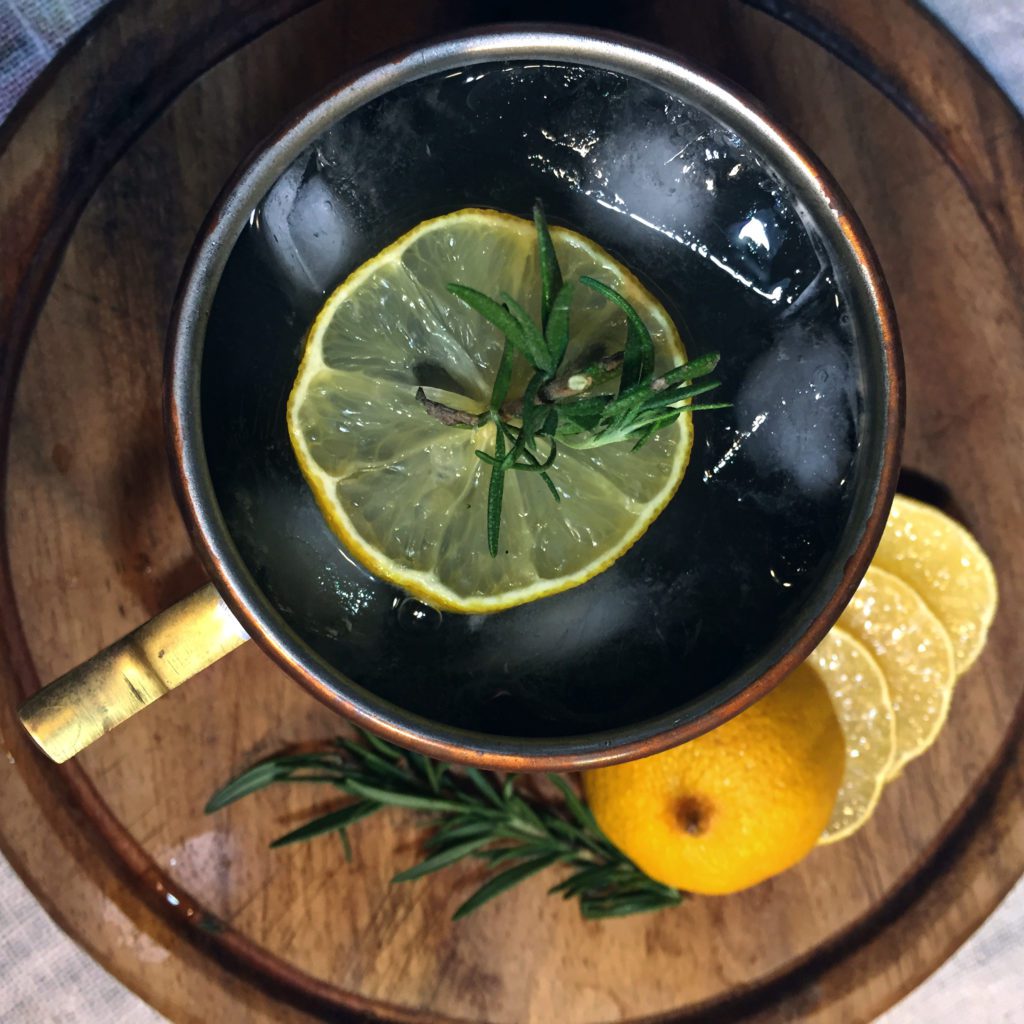 What is a Moscow Mule?
Simply put, a classic Moscow Mule is a cocktail made with vodka, ginger beer, and lime served over ice in a copper mug with a handle. It's crisp, cold, simple and yet quite delicious! It's easy to make…just so:
---
A Basic Moscow Mule (ala Pixie)
2 oz Smirnoff Vodka
3 to 4 oz of Crabbie's Ginger Beer
2 wedges of fresh lime (some prefer lemon)
Fill a copper mug with ice, pour over with the vodka and ginger beer, stir it gently and squeeze in the lime. It's just that simple!
---
This alcoholic beverage was born in the 1940s in America and it has remained a classic cocktail for a reason. While it is deceptively simple, its bright, clean flavor is uniquely refreshing not only because of the ingredients but because of the special container in which it is served.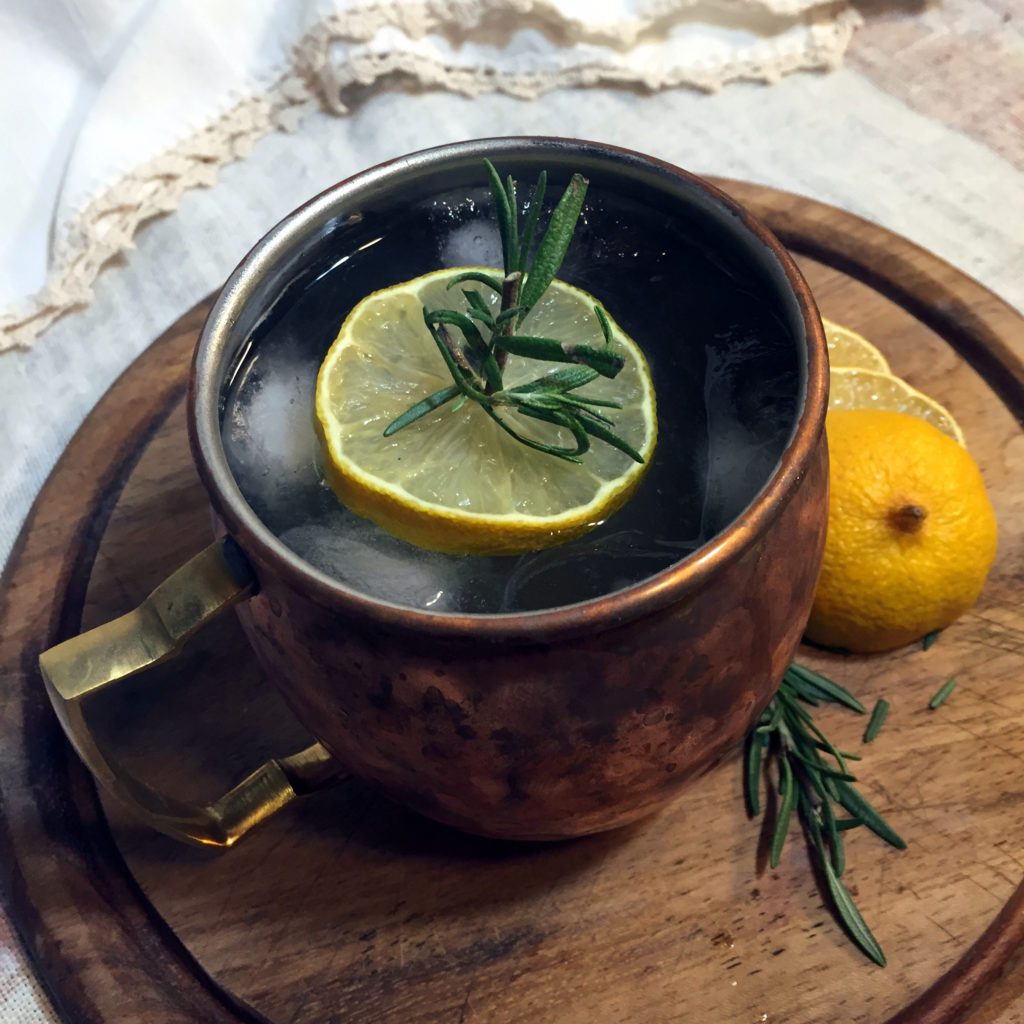 What's the big deal about copper mugs?
So, one of the reasons that Moscow Mules get a lot of attention on hipster cocktail and mixologist Instagram feeds (like mine) is because of the magic of the mug. The aesthetic of a copper mug is a charming one, whether it is new and shining or water-speckled and beloved. It pairs well with flannel shirts, an autumn afternoon, charcuterie boards and deep gazes into a golden sunset.
But it's more than the glamour that makes copper mugs special. There's science, too.
Temperature can greatly affect the flavor of a drink. Think of a cold beer versus a warm one, or the fumes from the booze in mulled cider or wine instead of in a glass at room temperature. This is why the copper mugs are used to serve a traditional Moscow Mule, as the metal chills almost instantaneously when you add the ice and a cold drink. The intense cold makes the bubbles bubblier and the flavors brighter, making the experience very crisp and refreshing.
My mugs are from Moscow Muled
The reason that I was able to go all "mad scientist" with copper mugs is due to the patience and generosity of the Vancouver small business Moscow Muled who offered me two mugs to experiment with. It has taken me a while to perform all of my tests and I have certainly put these poor mugs through the wringer. 
I've used their handcrafted copper mugs for various types beers once I realized that they can hold 16 ounces. Rich beers like porters and stouts taste creamier and are delightful in the cold copper mugs, but light, grainy, and hoppy beers tend to go a bit acidic. I'm not sure if this is due to oxidation or temperature-related phenomena, but it truly does change the flavor of lighter beers in a way that I don't enjoy.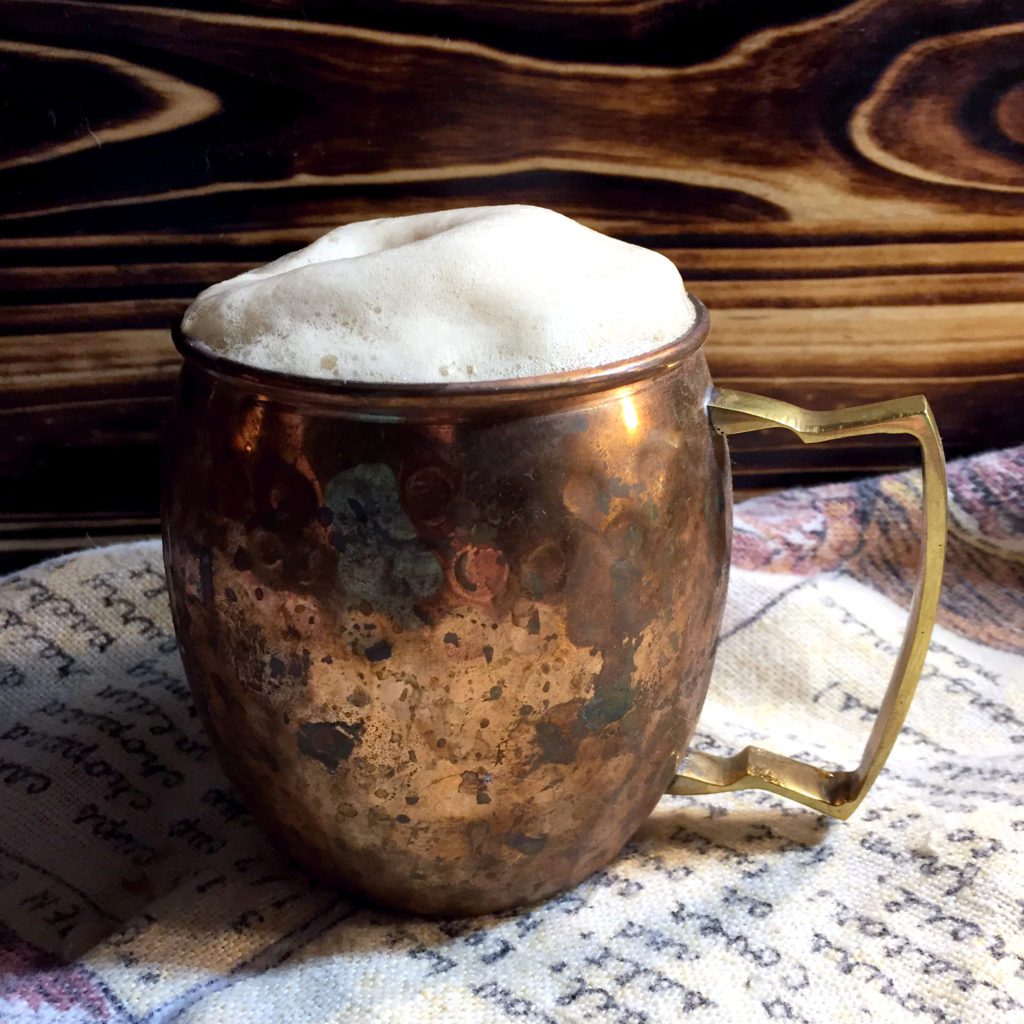 Cocktails in my Moscow Muled mugs have all been great successes except that I'm a more of a lightweight with booze than I was a few years ago – and did I mention these mugs hold 16 ounces?! My early experiments ended up with a lot of giggling and an early bedtime with B-12 supplements to help avoid a hangover the next day.
While I think that the traditional Moscow Mule is a great drink, my preferred cold cocktail is usually a Mojito, a Mint Julep or a peachy sweet tea with bourbon. The condensation of the ice droplets forming on the hammered surface of the golden mugs is nigh unto flirtatious on a hot, summer day.
You see, I've always been a sucker for copper things, from kitchenware to jewelry. Copper reminds me of warmth and sunshine when it is polished. The mottled tones and colors that it can pick up with age, use, and lack of appropriate care are just as attractive to me – it speaks of something well used and comfortable, like well-worn jeans.
My mugs are not just pretty, they're well made, too. The handles are very securely attached, which is good because 16 ounces of alcohol is heavy when you have weak arms from being on the computer far too often. While you can get cheap copper mugs from giant storefronts, you can't be sure what you are really getting. Moscow Muled uses food-safe copper and seals the interior with nickel to ensure that the copper will not leach when you use acidic juices like lemon and lime in your drinks.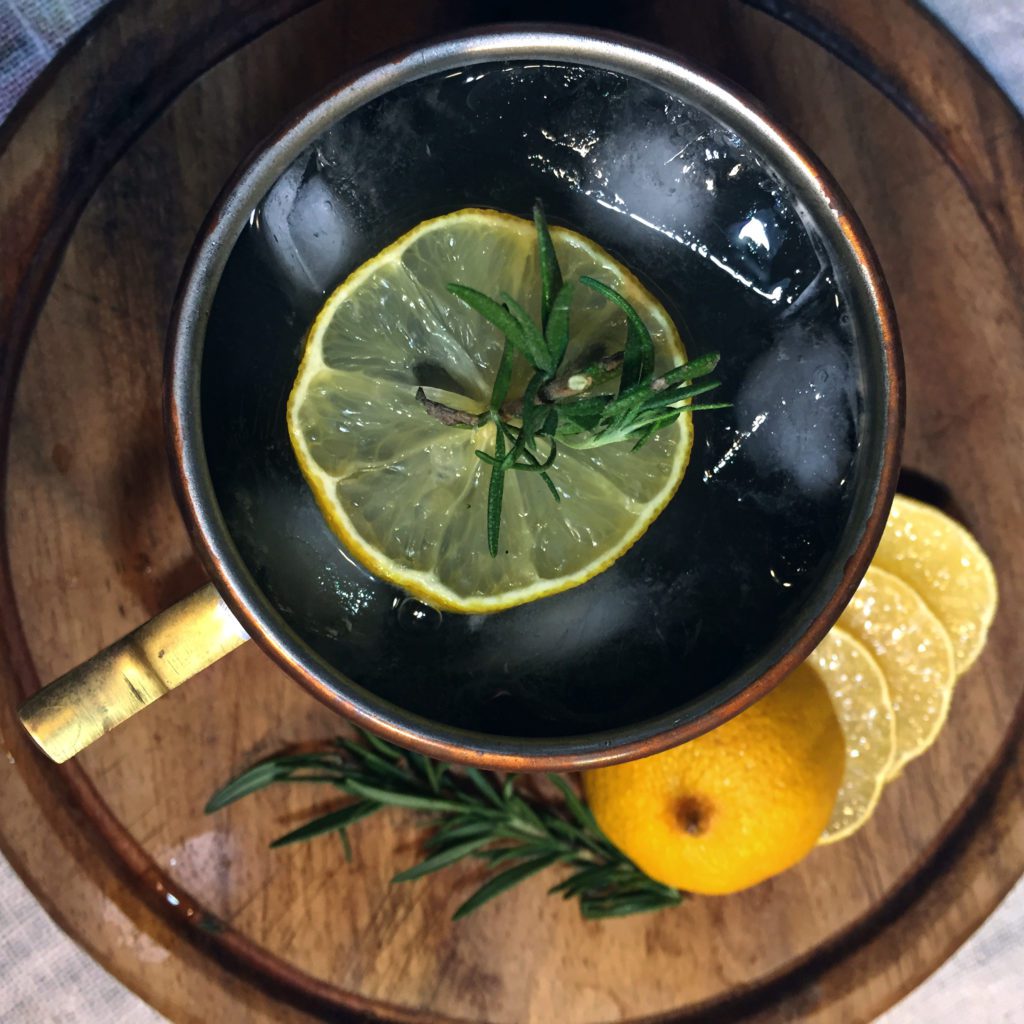 It isn't just alcohol that works well in copper mugs – iced tea, soda, sparkling party punch with sherbet, root beer floats all do well in the chilled cups.
Moscow Mule Mocktail Recipe
In a recent pursuit of an alcohol-free couple of weeks, I applied my mixology skills to making tasty beverages without booze. It was harder than I expected, but this one was a winner. I'm a huge fan of ginger, so get ready to get toasty warm from the inside out! Makes one serving for a 16 oz mug:
1 lemon, juiced (reserve a slice or zest for garnish if you're feeling fancy)
1 sprig of fresh rosemary (optional)
1 oz of ginger simple syrup
2 oz of seltzer water (or club soda)
1 bottle of ginger beer (my favorite is Blenheim's red-cap brew. HOT!)
Muddle the rosemary in the bottom of the mug. Fill your mug with ice and pour over with the lemon juice, ginger simple syrup, seltzer water, and top it off with the ginger beer. Give it a stir, watch the frost dance across your copper mug, and enjoy!
---
[content-egg module=Amazon]
If you want to learn more about Moscow Muled and the awesome things they are doing, follow them on Instagram, Facebook, Twitter, and Pinterest with the handle @moscowmuled and hashtag #moscowmuled.
Get updates from Pixie's Pocket: brewing and herbs in your inbox:
Hi! I'm Amber Pixie, and this is my site. Enjoy the recipes, information, posts, and please feel free to message me if you have questions!