Blog, Booze Recipes, Fermentation Recipes, Homebrew Recipes, Recipe Box
Elderberry Mead: Make Your Own One Gallon Batch!
Elderberries are an excellent food and medicine when cooked or fermented. It makes a delicious and beautifully colored mead or wine, too!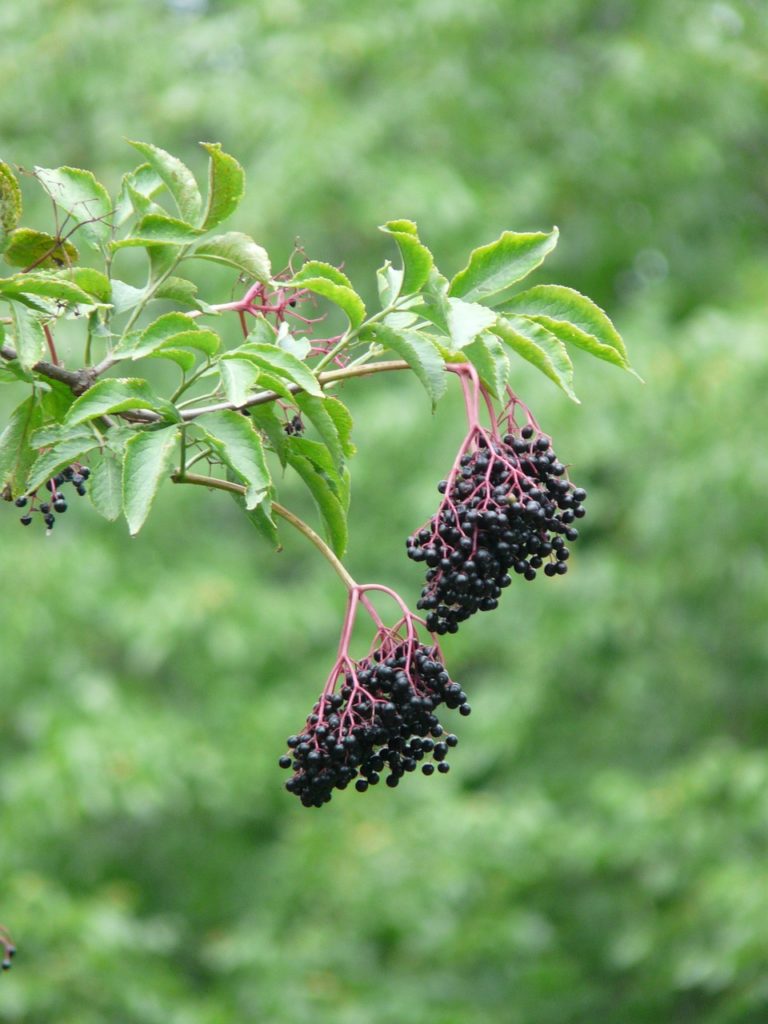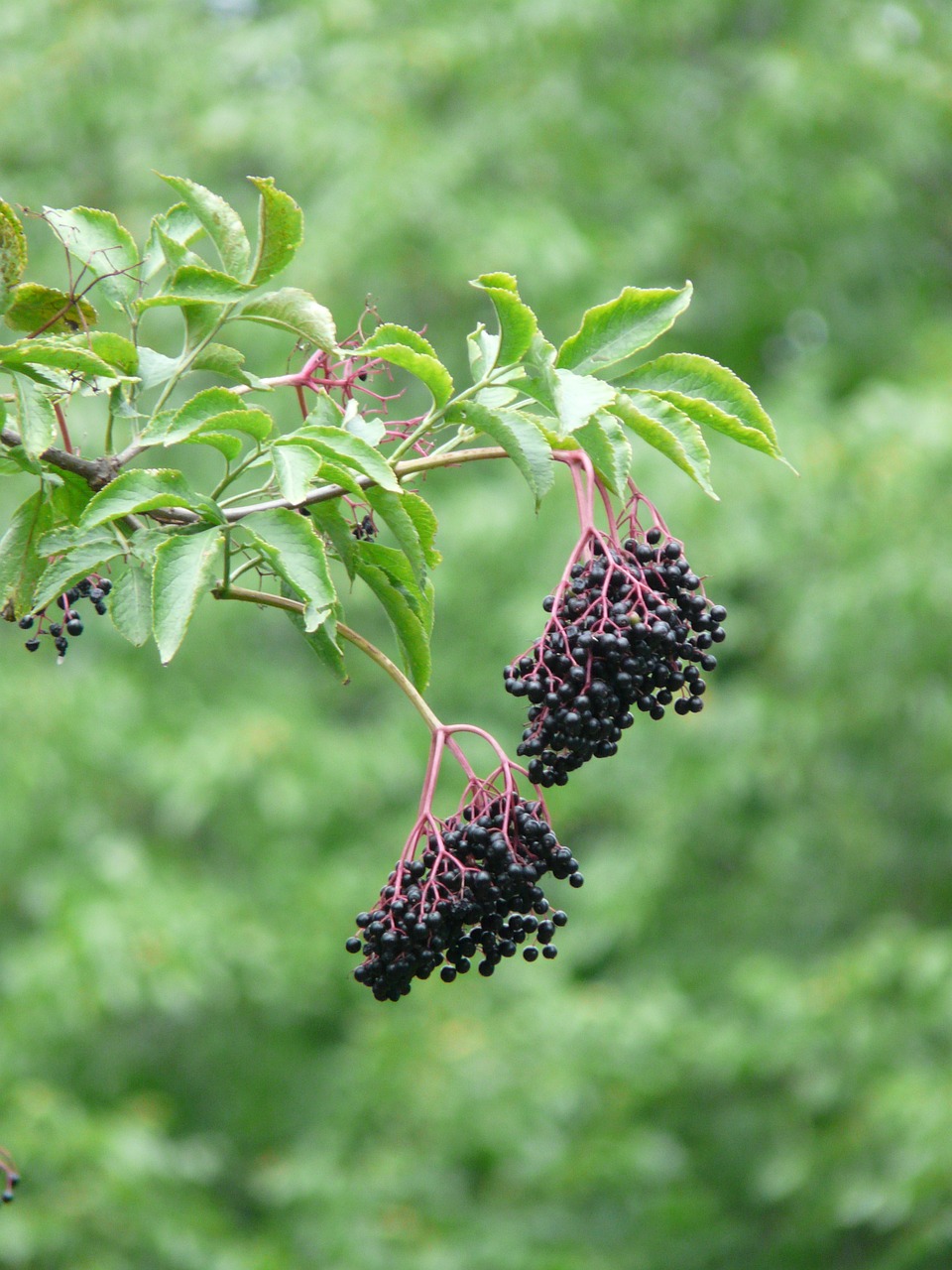 Elderberries are known for their edible flowers and fruit, but beyond being tasty, elderberries are potent medicine. I make jars full of elderberry tincture and cordial all throughout the year to stock up for fall and winter coughs, colds and flu.
I have a growing elder hedge at home that I forage all spring and summer long. Even though I have access to fresh elderberries, I tend to use dried berries for brewing. Some people have adverse reactions to fresh elderberries (nausea, vomiting, and diarrhea) but the drying or cooking processes negate those responses.
Here's few posts from fellow bloggers who have covered the goodness of elderberries: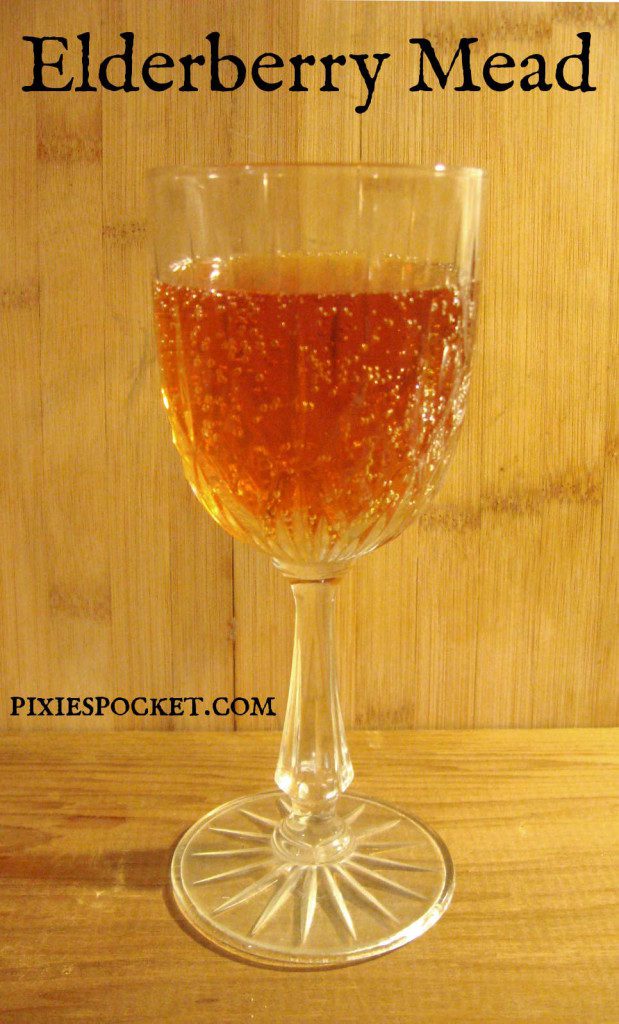 I love it when tasty and healthy go together so well…especially in something like home-made booze!
I don't encourage you to over-drink if you are feeling ill, but alcohol has its own beneficial purposes when used sparingly. Elderberry mead is a great drink of choice for when you feel yourself coming down with a cold and need to get some rest – try it mulled (warmed with spices like cinnamon, clove, etc.) for a bedtime drink.

---
One Gallon of Elderberry Mead
This particular batch was started on January 20, 2014, bottled on April 20, 2014, and the first bottle was opened on August 9, 2014! It didn't last long.
Ingredients
1 gallon of water (filtered is best)
2-3 lbs of honey
Large handful of dried elderberries
Thumb sized bit of fresh ginger, diced
1 small handful of raisins or other dried fruit (organic is best)
1 slice dried lime (fresh works, too!)
1/2 packet of yeast (champagne yeast for dry, sweet wine or mead yeast for a sweeter result)
---
Procedure
Grab a large stockpot and add about 2/3 of a gallon of water to the pot. Add the diced ginger and allow it to come to a boil.
While the water heats, sanitize your gallon carboy, airlocks, bungs, and funnel with a store-bought sanitizer, or try a bleach and water mix. Make sure you rinse it well afterwards if you use bleach!
When the water is at a steady, rolling boil, throw in the dried lime, raisins, and the handful of dried elderberries. Cover the pot, turn off the stove and remove the stockpot from heat.
Let it wait for about 15 minutes, and then add the honey and stir well to dissolve. Let it cool down for a bit, and then set the funnel in the neck of the carboy and pour in everything – the hot honey water (also known as must), ginger, and berries. Pour in the rest of the gallon of water until the must is up to the neck of the carboy. Add in the bung and the airlock to keep everything clean.
Allow the must to cool down to body temperature before you pitch your yeast – this can take a few hours so I sometimes just leave it overnight. In the morning you can pitch your yeast into the jug. Since it is a gallon batch, you can add only a half of a packet of yeast and re-cap with the airlock.
Racking, Back-sweetening, Bottling
By late March, the jug had cleared and the mead looked to be mostly ready. I took the airlock out and used a sanitized straw to taste a bit of the mead. It needed more sweetening, so I made a sugar syrup and added 1/2 cup of it to a clean, sanitized carboy. I siphoned the mead into the new carboy with the sugar syrup, leaving behind the dead yeast lees, ginger chunks, and elderberries for the compost bin. Let it sit again for a few weeks to ensure that fermentation is completed. On April 20, I bottled the mead (in beer bottles with beer caps) and let it rest until August.
Tasting
This is a nice, light mead that turned out a bit dry. The berry flavor is light but definitely present. Adding additional sugar syrup to my glass makes the fruit flavor come out even more! Even though I waited to bottle it until the fermentation seemed to be complete, there are some bubbles in this batch. That tells me that there was residual yeast that continued to grow after bottling.
Header Image Credit: Stanze on Flickr
Get updates from Pixie's Pocket: brewing and herbs in your inbox:
Hi! I'm Amber Pixie, and this is my site. Enjoy the recipes, information, posts, and please feel free to message me if you have questions!