Asheville, Blog, Miso Recipes, Recipe Box
Miso Mushroom Noodle Soup: Recipe and Miso Master Miso Giveaway!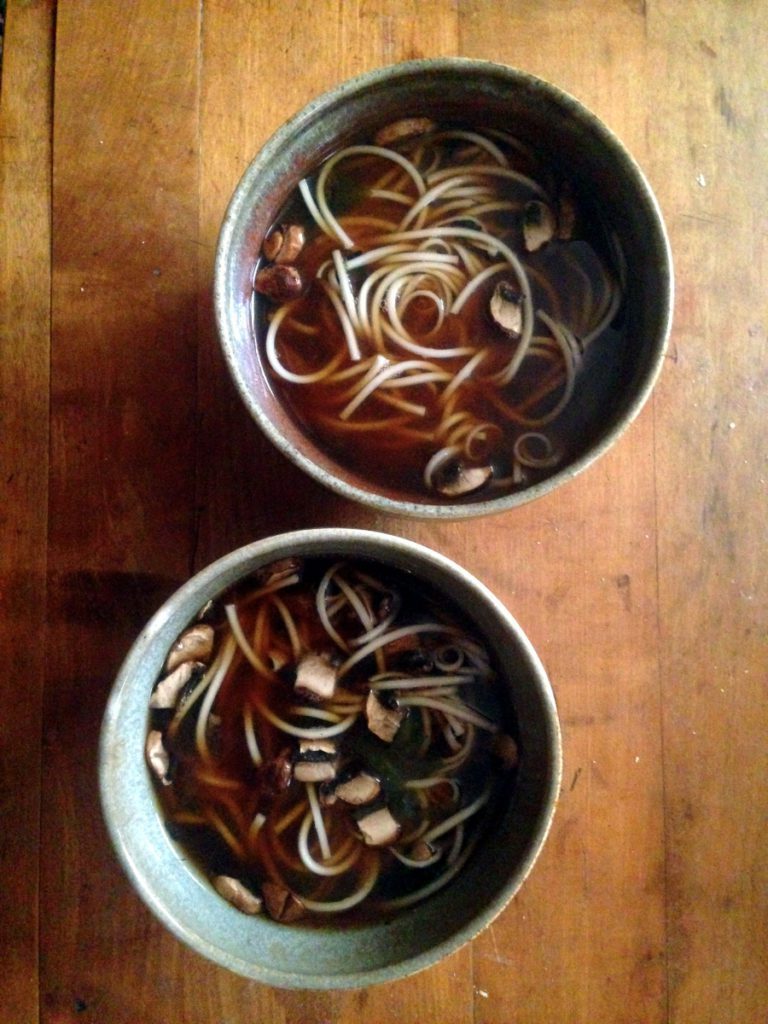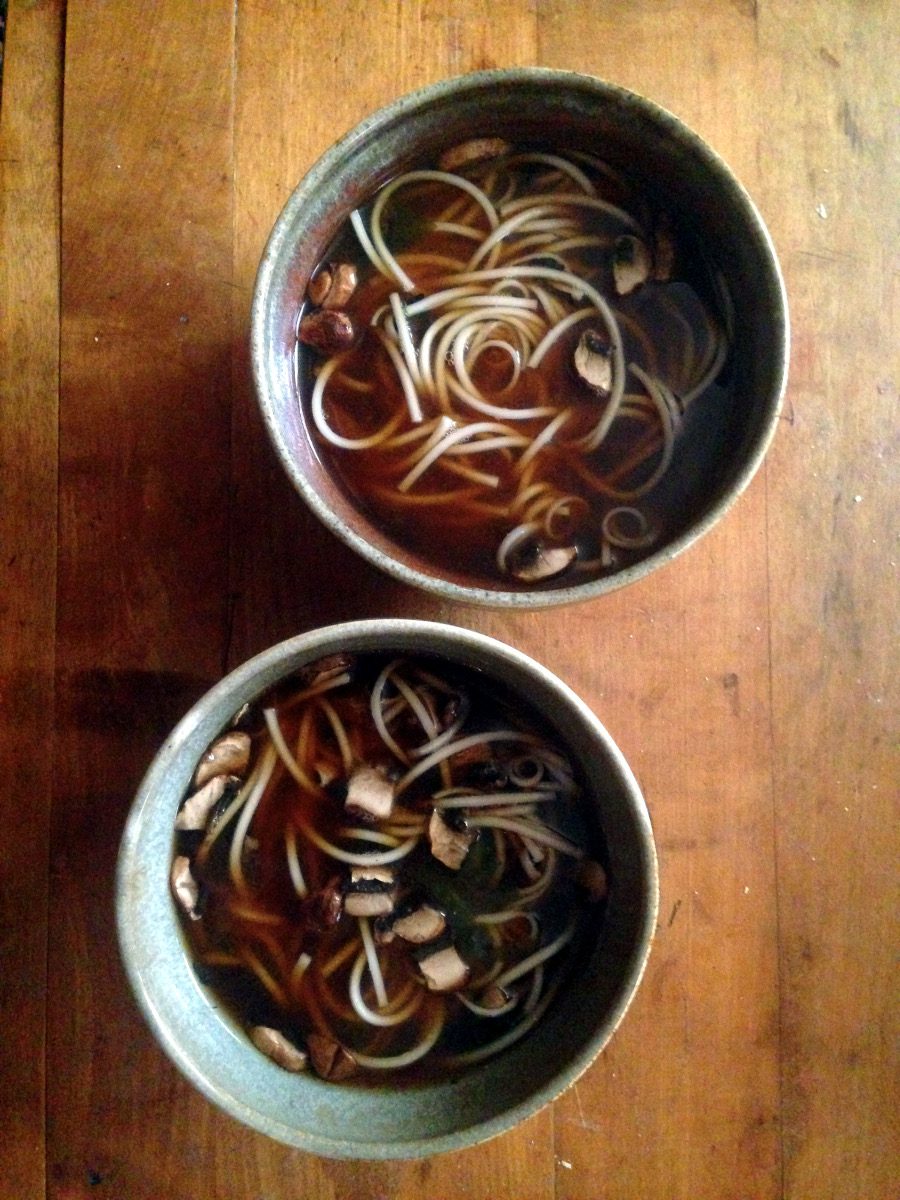 The flu and cold season has been running rampant through our area lately. Many of our dear friends have been sniffling and coughing, and despite our applications of Echinacea tincture and good vitamins, our household managed to catch a round of the ick.
Luckily, I didn't get fully hit with the cold, so I was still standing and able to cook! I knew we needed some hot, nourishing soup, so I started to scavenge my kitchen. The search yielded a box of crimini mushrooms that needed to be used up, some garlic,  and some miso paste. Ah, yes. That would do the trick.
Miso Mushroom Noodle Soup
serves two
Ingredients:
1 package of Crimini Mushrooms
a few teaspoons of Dashi (I use Hondashi granules)
a few pinches of dried Wakame seaweed
Black Pepper, to taste
a tablespoon of Miso Paste (Miso Master Traditional Red Miso Paste is my favorite!)
Noodles (Rice, wheat, soybean, whatever is preferred)
Method:
Chop up all of the mushroom stems and any mushrooms on the edge of "acceptable" and add them to a pot with enough water to cover. Add black pepper liberally, and allow it to come up to a simmer. Let it simmer for an hour, checking to add more water as needed, until the broth is dark brown.
Strain the broth and discard the mushroom bits. Return the broth to the stove, reserving one cup aside, and return it to low heat.
Cook two servings of noodles separately. Strain them, rinse with cold water, and set them aside.
Stir Hondashi granules into the broth. Try one teaspoon at a time until it suits your taste. Add in two small pinches of seaweed.
Slice the rest of the mushroom caps and add them in to the broth.
Add one tablespoon of miso to the broth you reserved in step 2. Stir it well until it is fully mixed, and then add it into the broth.
Add the cold noodles, turn off the heat, let it rest for just a few minutes, and then serve!
This soup is rich and dark. The black pepper and the mushrooms pair beautifully for a robust flavor, and the miso and hondashi add the high notes. Full of probiotics, vitamins, and flavor, this soup is truly nourishing for the body and the dampened spirits of someone sick abed.
Want to learn more about using Miso?  Visit my Miso soup recipe, and take a virtual tour of the Miso Master facility with me!
---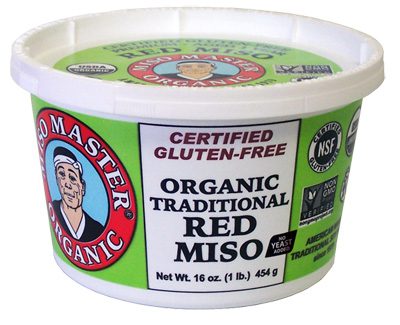 Enter to Win a Pound of Miso Master Miso!
Hi! I'm Amber Pixie, and this is my site. Enjoy the recipes, information, posts, and please feel free to message me if you have questions!