Blog, Guest Post, Natural Beauty
Pamper Yourself with Facial Treatments Made with Food
guest post by John Pitt A basic facial treatment can set you back from $80 to $150. Throw in some special serums or eye treatment, and it becomes even more expensive. But the cost is not only the only issue here. You also wouldn't know what exactly the spa therapist is putting on your face. The only…

guest post by John Pitt
A basic facial treatment can set you back from $80 to $150. Throw in some special serums or eye treatment, and it becomes even more expensive. But the cost is not only the only issue here.
You also wouldn't know what exactly the spa therapist is putting on your face. The only thing you're going to know is the name of the treatment, and perhaps the primary ingredients. But it's not like she'll give you a list of all the harmful chemicals being slathered on your face just to make you feel beautiful.
Using home facial treatments made of natural ingredients like food is the better way to pamper yourself. You get to improve your skin, calm your senses, and get the relaxation you need, all without putting your health at risk.
Pamper Yourself with Facial Treatments Made with Food
To get you started, here are some recipes that you would want to try: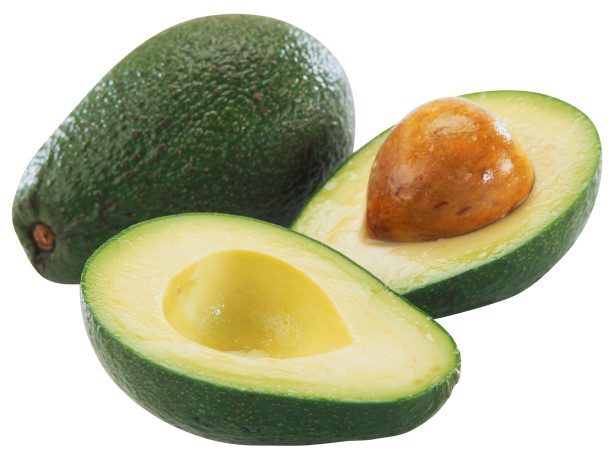 Avocado
Avocado is not just for guacamole. It can also be used to make a refreshing and rejuvenating facial mask.
This fruit is a wonderful source of vitamins, minerals and monounsaturated fats. It's not only an effective moisturizer, it can also work wonders in exfoliating the skin, and removing dead skin cells. It's especially beneficial for people with dry and rough skin.
How to make it:
Mash one avocado.
Beat in one egg white.
Add two tablespoons oatmeal and one teaspoon lemon juice.
Spread evenly on your face, and leave it on for 20 minutes.
Wash off with warm water.
Do this regimen twice a week.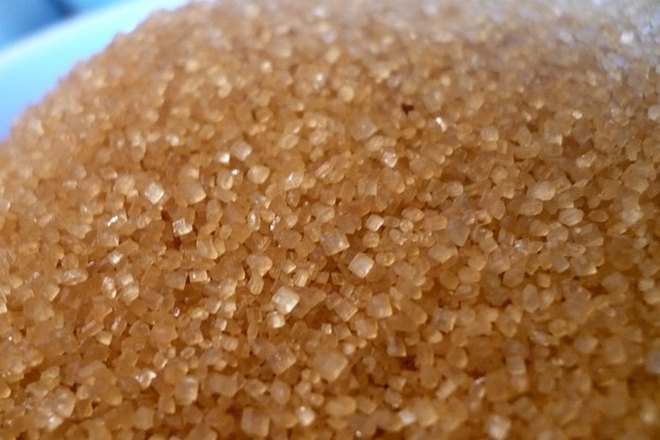 Brown sugar
The only time sugar isn't bad for you is when you put it on your face, instead of in your mouth.
As a natural humectant, sugar draws moisture from the air and retains it in the skin. In other words, it hydrates and moisturizes. It is also rich in glycolic acid that gets rid of the glue keeping dead skin cells on your epidermis. Moreover, it's an excellent exfoliant that reveals young and fresh-looking skin.
How to make it:
Grind one-half cup brown sugar using a coffee grinder.
Pour in three tablespoons olive oil.
Add a pinch of nutmeg.
Mix until it becomes a paste.
After cleansing your face with a mild facial wash, apply and massage using circular motions.
Leave it on for three minutes.
Use this treatment once or twice a week.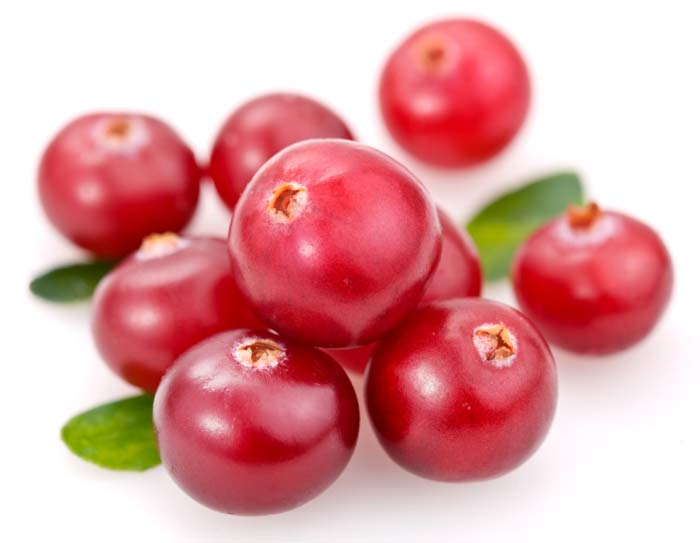 Cranberries
Cranberries are much loved for their sweet sour taste that makes them a popular ingredient for dressings, side dishes and even cocktail drinks.
This scarlet red fruit is a fantastic way to rejuvenate skin. It's a natural exfoliant that bids goodbye to lackluster old skin cells, and promotes skin turnover. And because it's highly acidic, it's an effective way to control excess oil on the face.
How to make it:
In a bowl, combine one cup fresh cranberries and one cup seedless grapes.
Add two teaspoons lemon juice.
Pour in one envelope unflavored gelatin.
Blend in the food processor for 20 seconds at medium speed.
Cover with cling wrap or foil and refrigerate for 45 minutes.
Let it sit for 10 minutes before using.
Smear mixture on face and spread evenly.
Wait for 15 minutes before rinsing.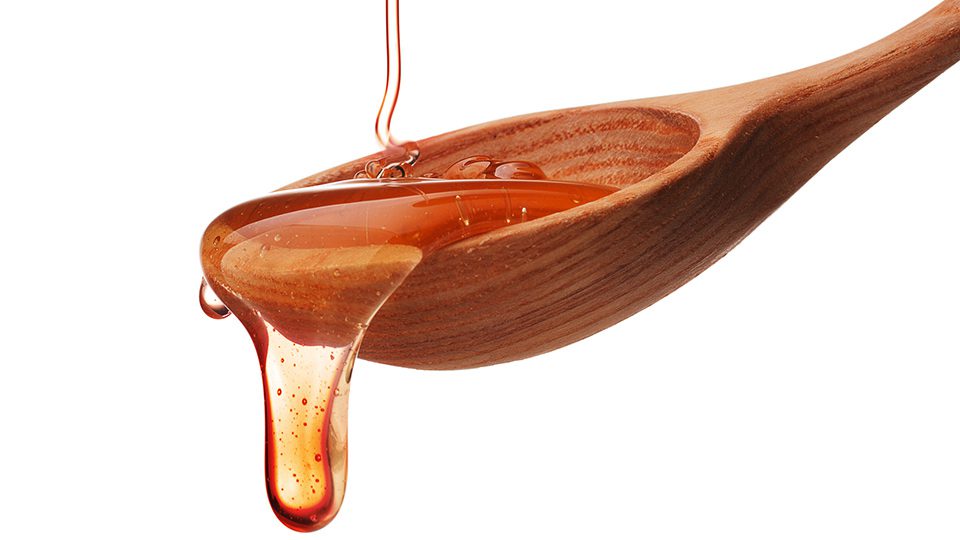 Honey
Honey is the best alternative to sugar that will keep you in the pink of health. But this golden liquid is not just for your health but also for your skin.
You'll love that honey is an antibacterial and antiseptic that helps cleanse the face and get rid of pimple-causing impurities. According to EpiCraze, honey is a natural humectant that helps keep the skin soft and supple by attracting and retaining moisture. On top of these, it is also replete with antioxidants that can delay the onset of premature aging.
How to make it:
Put a cooking pot over low heat.
Pour two tablespoons honey in the pot.
Remove from heat after five minutes.
Test the honey's temperature to see if it won't scald your face.
Apply it on your face evenly.
Leave it on for 15 minutes.
Rinse well with warm water.
Rinse with cool water afterwards.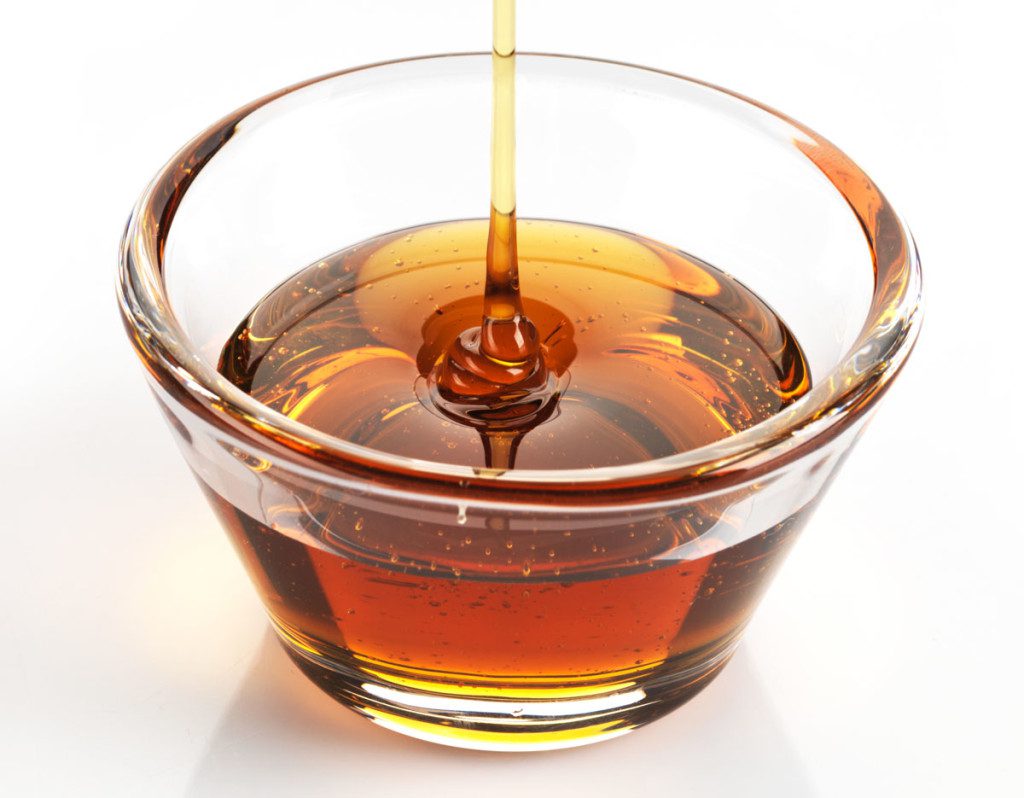 Maple Syrup
Maple syrup may be the first thing on your mind when you think of pancakes but apart from being a delicious breakfast topping, it's also a great beauty fix.
This healthy sweetener is loaded with antioxidants that can reverse signs of premature aging caused by free radical damage inside the body. It's also a natural anti-inflammatory that makes it an ideal home remedy for acne.
How to make it:
Warm one tablespoon milk in a pan.
Remove from heat.
Add one tablespoon maple syrup.
Add three tablespoons ground oats.
Mix well.
Massage mixture onto your face.
Let it sit for 20 minutes.
Wash off thoroughly.
Pat dry with a clean towel.
Apply moisturizer.
When you go to the spa, you'll probably end up spending more money than you can comfortably afford. Why let your financial health suffer when you can make use of these homemade facial treatments, which are not only inexpensive but also safe and healthy?
---
Resources:
Epicraze: How to Wash Your Face with Raw Honey
Stylish Walks: Top Benefits of Cranberries for Skin, Hair and Health
Get updates from Pixie's Pocket: brewing and herbs in your inbox:
Hi! I'm Amber Pixie, and this is my site. Enjoy the recipes, information, posts, and please feel free to message me if you have questions!