"Let's Talk About" Series, Blog, Herbal Recipes, Herbalism, Recipe Box
Yarrow for Fever and Flu It seems rather innocuous, this lovely white flower, but yarrow has earned many expressive titles: staunchwort, wound wort, nosebleed, knight's milfoil…most of these names are crediting yarrow's remarkable ability to stop a wound from bleeding while reducing pain and infection. These are great uses that can't be ignored, but there…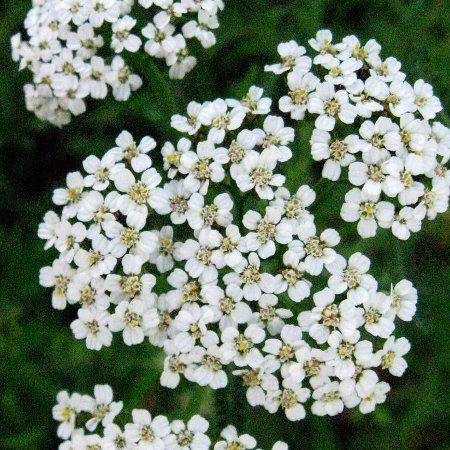 Yarrow for Fever and Flu
It seems rather innocuous, this lovely white flower, but yarrow has earned many expressive titles: staunchwort, wound wort, nosebleed, knight's milfoil…most of these names are crediting yarrow's remarkable ability to stop a wound from bleeding while reducing pain and infection. These are great uses that can't be ignored, but there are so many different aspects of the power of yarrow that I could fill many pages, so we'll focus on using this fine plant as a powerful natural remedy for fever and flu.
Yarrow is an amazing healer, and a plant that I fell in love with at first sight. Since then, I've seen many through flu and fevers with yarrow as an ally. Whether as a tincture, a tea, or an infusion applied to the fevered forehead with a washcloth, yarrow works wonders at breaking the hold of a lasting illness.
Read more about the using yarrow for fever and flu symptoms, including other herbs that combine well, different suggestions on how to use yarrow, and a recipe for my go-to flu tea.
Hi! I'm Amber Pixie, and this is my site. Enjoy the recipes, information, posts, and please feel free to message me if you have questions!