If you need a quick guide to making all sorts of delicious drinks - boozy or non-alcoholic - grab a copy of Lindy Wildsmith's "Artisan Drinks."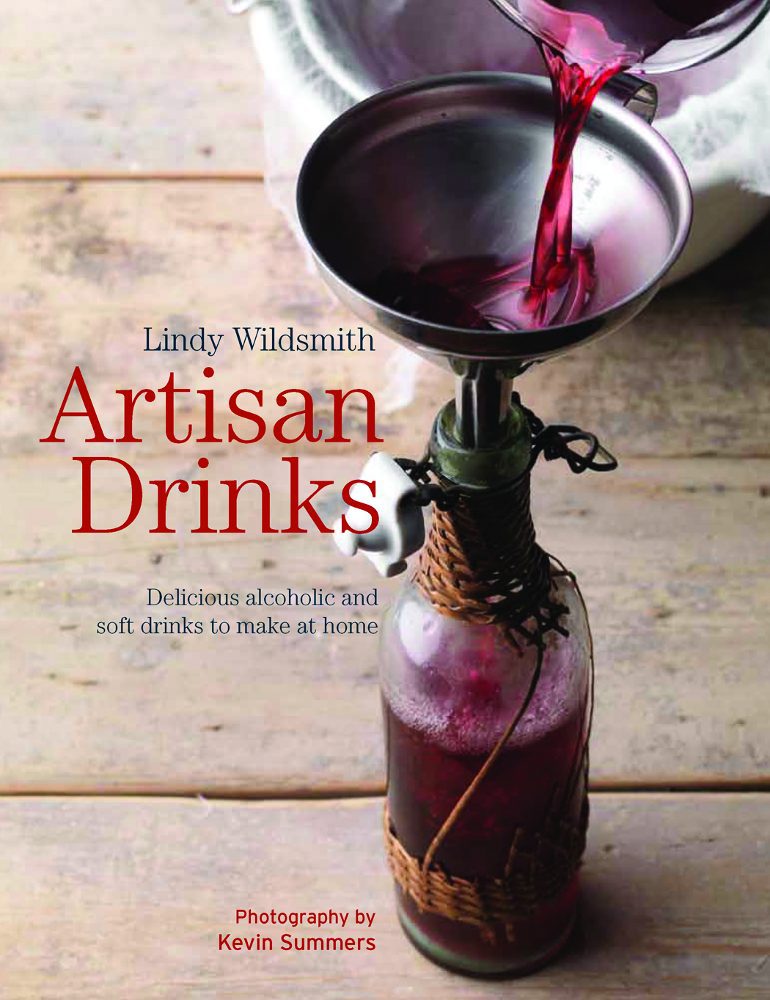 I know that they say "don't judge a book by its cover," but as soon as I saw the cover of Artisan Drinks by Lindy Wildsmith, I knew I wanted to read it. I mean, just look at it! Luckily for us all, this book offers much more than just a pretty face.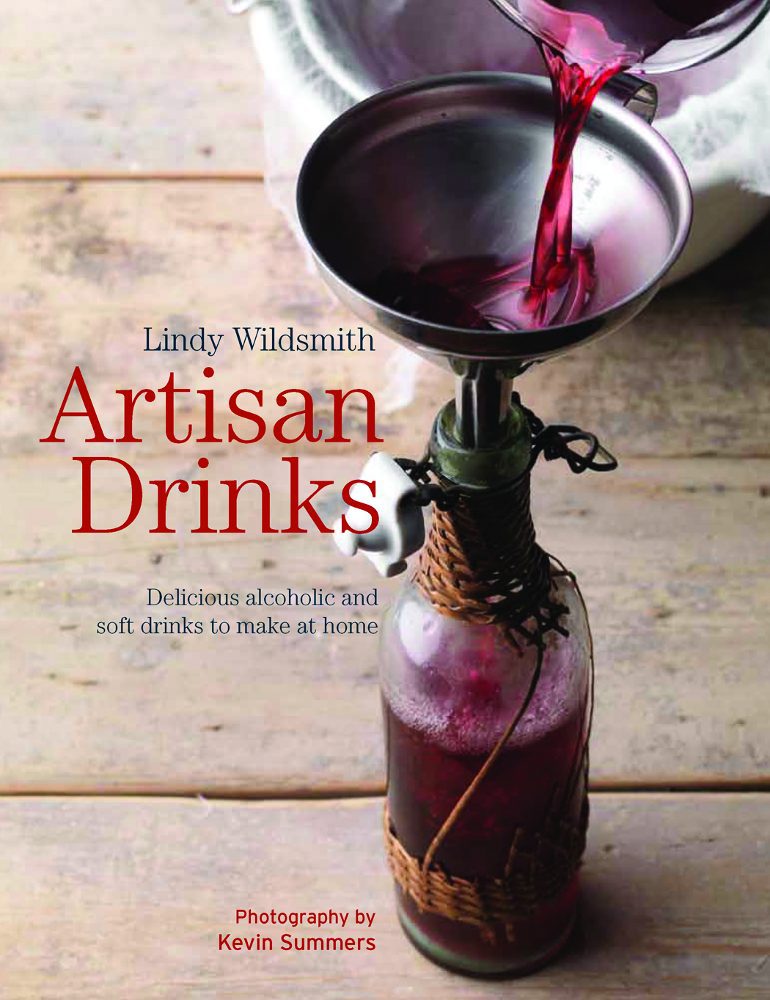 My regular readers know that I am…ahem…quite keen on making cordials, meads, wines, teas, and all other sorts of yummy drinks. Most of them alcoholic!
Artisan Drinks covers techniques for making your own beverages at home. There are around 100 recipes for both alcoholic and non-alcoholic drinks along with comprehensive, yet easy to follow, instructions. Lindy Wildsmith does a wonderful job of explaining her recipes and techniques so that even a beginner can start something tasty brewing on their counter top after reading chapter one. She also has some tips that are so good that I found myself taking notes and muttering "Why didn't I think of that?!"
One portion of this book that particularly intrigued me was the idea of a non-alcoholic cordial. As far as I had understood the term, a cordial recipe generally contained alcohol of some kind or another in order to preserve the drink for storage. It turns out that you can made a cordial with no alcohol. What?! There are methods to preserve the alcohol-free cordials with pasteurization, something I've never done, but I will definitely give it a try.
Lindy is a masterful chef and educator of fine cuisine, but her writing is beyond accessible to any reader. She skillfully demonstrates the methods and techniques that typify each kind of drink and weaves it all together in a conversational tone that eases the mind and increases the confidence of someone just starting out in crafting their own homemade beverages. Once she covers everything from cordials, sparkling drinks, country wines, beers, ciders and perries, liqueurs and teas, Lindy leads you through using these delectable tipples in cocktails and "mocktails" suitable for any gathering.
[bctt tweet="@LindyWildsmith may be a masterful chef, but her writing is beyond accessible to any reader."]
I love this book, and it has definitely broadened my definitions and made me reconsider many of my standard (rather lazy) techniques. If you feel that you need a boost to get you going in crafting seasonal drinks in your home, please give Artisan Drinks a try!
Learn more about Lindy Wildsmith and "Artisan Drinks":
Twitter: @lindywildsmith
Lindy Wildsmith – Official Website
Facebook – "The Chef's Room" – a fish & cookery school
I received this book from Quarry Books for this review.
Get updates from Pixie's Pocket: brewing and herbs in your inbox:
Hi! I'm Amber Pixie, and this is my site. Enjoy the recipes, information, posts, and please feel free to message me if you have questions!