Canning & Preserving, Recipe Box
Strawberry Mango Mojito Jam Recipe (small batch)
Try this fantastic jam inspired by a Mojito: Strawberry, Mango, Mint, and Rum!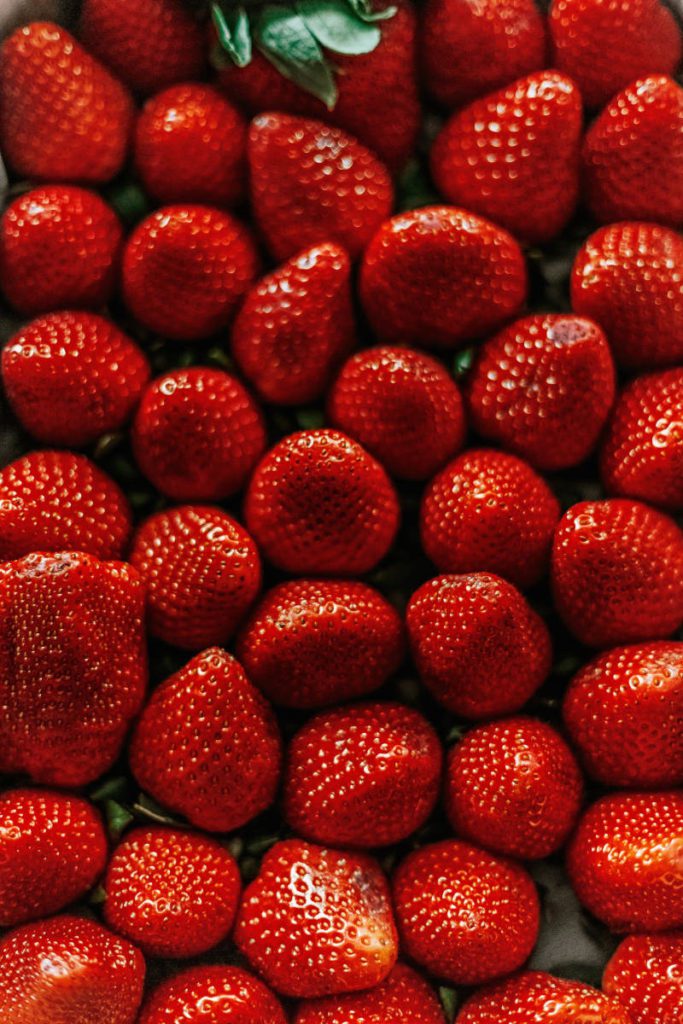 You might remember that earlier this month I had a Strawberry Jam Session after getting a big bucket of fresh berries at the Asheville Herb Festival. Well, here is the BEST recipe that came out of that day of experimentation – Strawberry Mango Mojito Jam!
Strawberry Mango Mojito Jam Recipe
The winner of the taste test! This recipe is small batch and fills only two 8 ounce jars. Scale it using the instructions on your pectin packet, enjoy it, and have fun. It is easy to modify this recipe, so mix it up and perfect it for your own palate!
1 mango
1 pint of strawberries (you might not use them all)
a sprig of fresh mint, minced
1.5 tablespoons of Ball Classic Pectin
1 cup sugar (white or brown)
splash of rum (I used dark rum, use whatever rum you prefer)
cardamom, dried powder
ginger, dried powder
Instructions
Wash and sanitize your jars and lids.
Peel the mango and rough chop it or pulse it in a blender. Don't puree it, just break it down a bit. Pour it into a measuring cup.
Add enough diced strawberries to the measuring cup to bring it to 1 1/3 cups of fruit.
Pour the combined fruit into a pot and put it over medium-high heat.
Before it gets too warm, mash the fruit up a bit with a wooden spoon to release the juices and help it break down.
Gradually add pectin, stirring well to blend.
Once it is at a rolling boil, add 1 cup of sugar all at once and stir well to dissolve the sugar completely.
Stir in the minced fresh mint, a dash of cardamom, and a dash or two of ginger.
Allow it to return to a boil for one minute and then remove the pot from heat.
Carefully stir in a hearty splash of rum.
Stir well. Ladle into jars. leaving 1/4 inch headspace. Wipe the jar threads, add the lid, put on the ring and gently hand-tighten.
Process in a water bath for 10 minutes.
By Amber Shehan
Adapted from Low-sugar recipe from the Ball Classic Pectin label
[content-egg module=Amazon template=custom/grid3]
Do you need help with jam-making skills? Here are a few great resources:
Get updates from Pixie's Pocket: brewing and herbs in your inbox:
Hi! I'm Amber Pixie, and this is my site. Enjoy the recipes, information, posts, and please feel free to message me if you have questions!