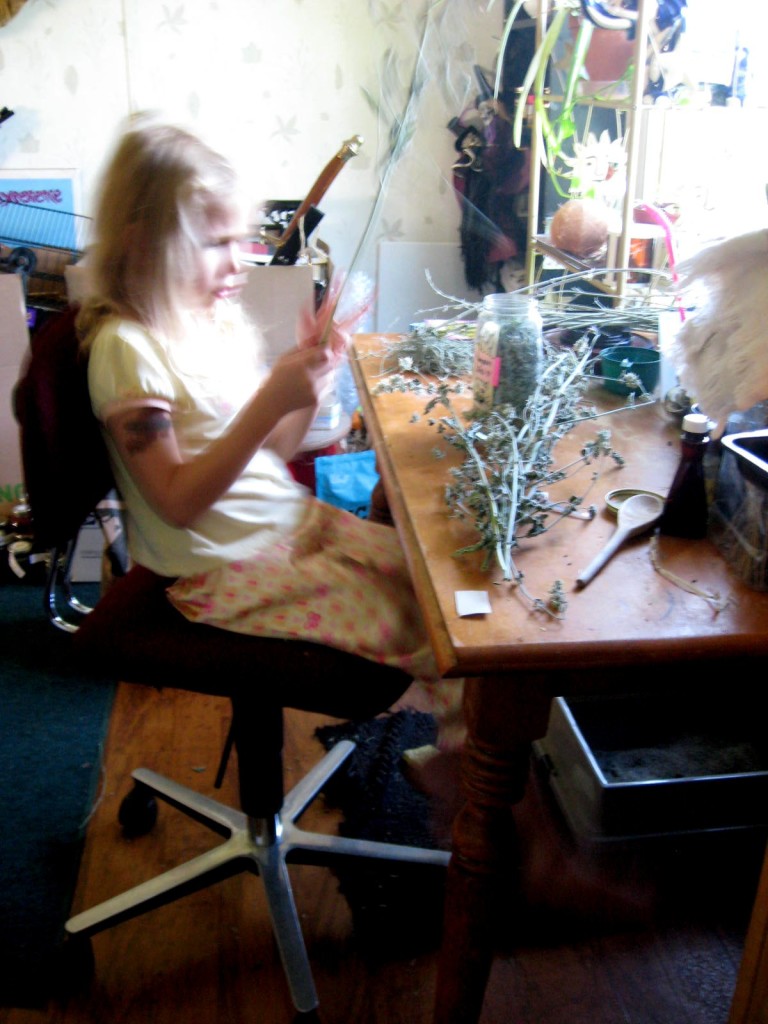 I was stripping dried catnip leaves and buds from their branches this morning, when my houseguest of seven years old approached and asked if she could help.
The rest of the morning, we stood around in our jammies, pulled leaves and buds from "happy stinky" catnip stalks, stacked stems by size, talked about cats, medicine, tea, how awesome honey is, and other fine subjects.
Oh, and she is willing to be paid in pancakes and hours building pirate ships from Legos.  Can't beat that.
I hope your day is beautiful, too!
Hi! I'm Amber Pixie, and this is my site. Enjoy the recipes, information, posts, and please feel free to message me if you have questions!