Blog, Booze Recipes, Homebrew Recipes, Recipe Box
August Wildflower Mead – A Success and Recipe of sorts
In August 2012, I took it upon myself to wander around the yard and gather some lovely flowers together to make a gallon of wildflower mead – affectionately referred to around my home as "yard-clippin booze." One handful each of: Primrose flowers Queen Anne's Lace flowers Chicory flowers Red Clover From the apothecary: Four dried Hibiscus…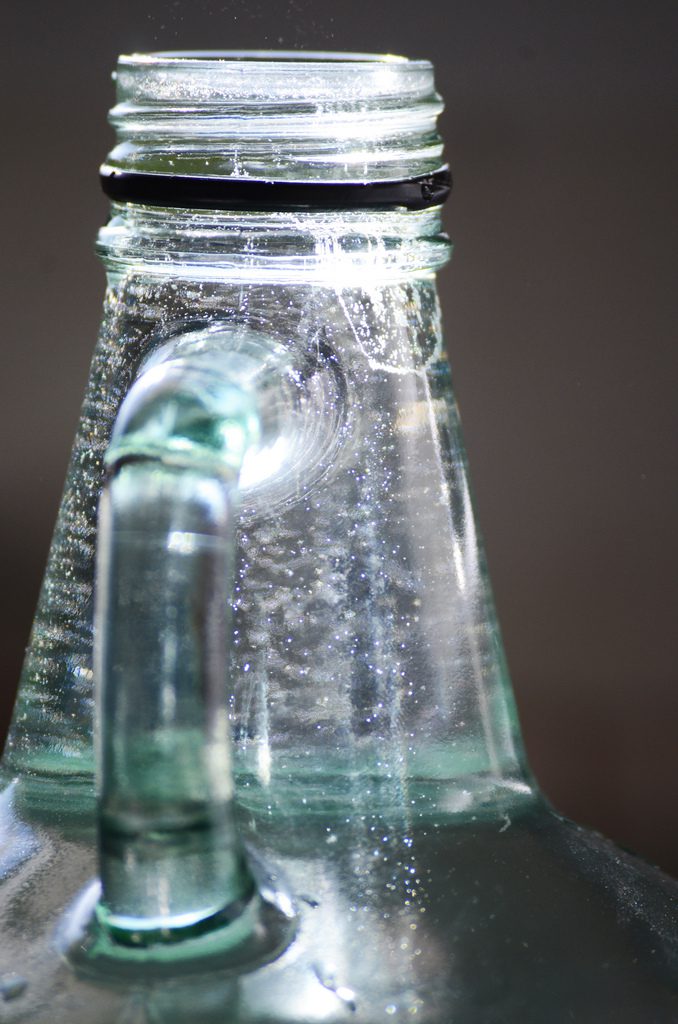 In August 2012, I took it upon myself to wander around the yard and gather some lovely flowers together to make a gallon of wildflower mead – affectionately referred to around my home as "yard-clippin booze."
One handful each of:
Primrose flowers
Queen Anne's Lace flowers
Chicory flowers
Red Clover
From the apothecary:
Four dried Hibiscus flowers
1 small dried slice of Lime
Roughly 1/8 cup dried elder flowers
1 fingertip sized nubbin of ginger
First, I gathered the ingredients. Next, I put a large stock pot on the stove with most of a gallon of water and let it come just up to a boil. I removed it from heat and added all of the herbs and covered it with a lid to sit for about ten minutes.
After the steep, I added 3 lbs of local honey (just about 4 cups).  I stirred it until mixed and then strained and poured the wort into a waiting sanitized gallon jug.  I added cold water to fill to the neck of the jug, and once it was cool enough, I added one packet of bread yeast and a fermentation cap.
It bubbled happily for a few weeks and then ceased.  I allowed it to sit on a dark spot in my kitchen until early March.
I used a straw to taste the mead.  It was good, but dry, I know that most people prefer a sweet mead. The strong bread yeast had eaten all the sugars away, making it a nice dry mead with a hint of flowers and honey flavor.
I bottled just one swing-top wine bottle of the dry mead, as it will one day pair nicely with a fish dinner. YUM.
To the remainder, I added a simple sugar syrup.  I re-sanitized the fermentation cap and let it sit for another week or so to ensure that there was no new fermentation. It got bottled up, and I must say, it is one of my most favorite meads so far!
My camera is broken, so there are no pictures, but take my word for it when I tell you that it is the clearest, cleanest, most well-rounded mead I've made yet!
Next on the list?  A five-gallon batch!
Get updates from Pixie's Pocket: brewing and herbs in your inbox:
Hi! I'm Amber Pixie, and this is my site. Enjoy the recipes, information, posts, and please feel free to message me if you have questions!