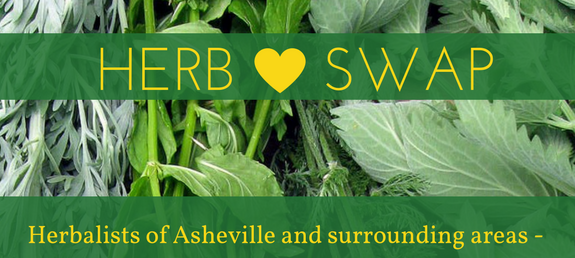 Herbalists of Asheville are invited to a free herb swap!
Harvest season is waning and winter is coming our way, It is time to take stock of what we have. Perhaps you made too much 4 Thieves Vinegar than you can use? Maybe you have spare seeds or dried herbs? Bring your excess and swap with others in your community!
Sunday, October 9, 2016, 3 – 5 pm
Asheville Raven & Crone
555 Merrimon Ave
Asheville, NC 28804
Bear in mind that the parking lot at the Raven & Crone is small and carpooling is always encouraged! Feel free to stop by and hang out for as little or as long as you like. Be a patron of their shop if you can, they have many lovely things! We will have limited space for spreading out as well, so be patient! 🙂
---
Things to Bring:
*dried herbs
*spare seeds
*fresh cuttings
*spare houseplants (I just split and repotted a ton of aloe, peace lily, and spiderplants)
*tinctures, tonics, and elixirs
*spare jelly/home-canned food?
*baggies, labels, jars, whatever you need to carry things away.
Need some easy methods for bringing or taking away tiny plant seeds? Visit "Pass the Pistil" to download her free PDF printable seed packets!
Make sure everything that you bring is well-labeled!
Donations for swap supplies are accepted but not required.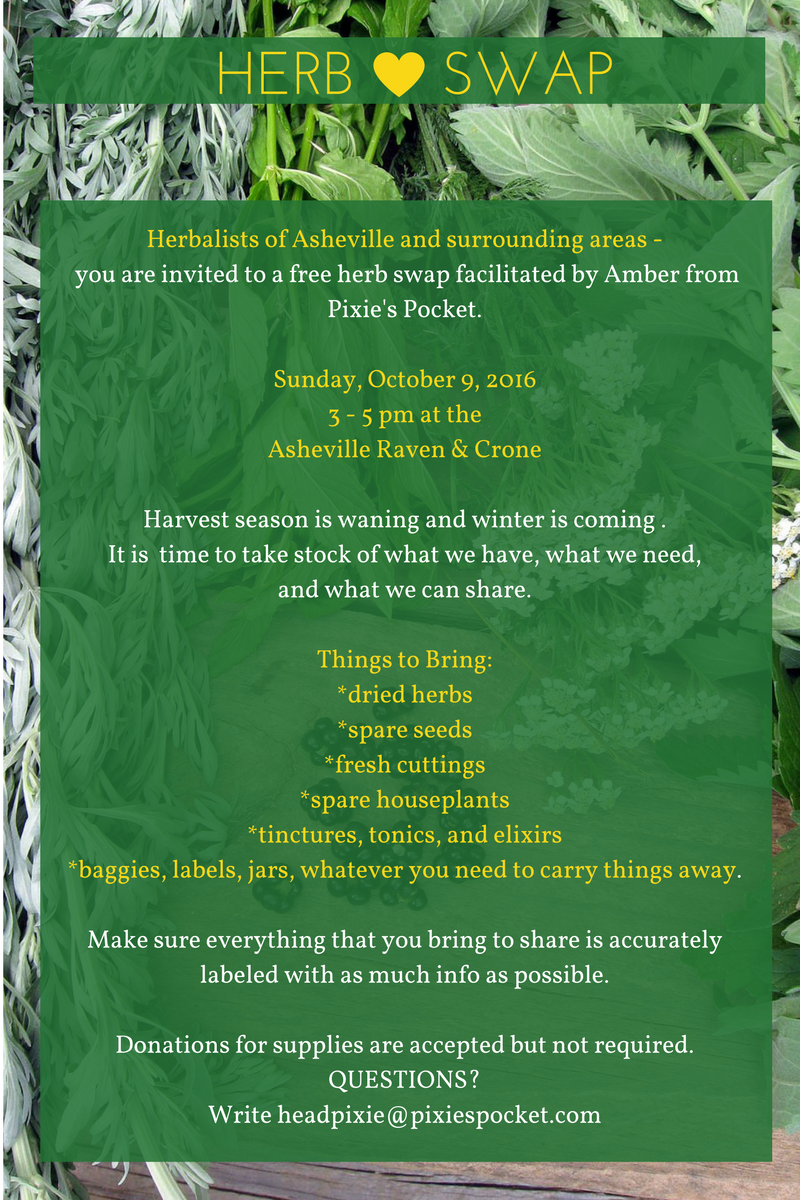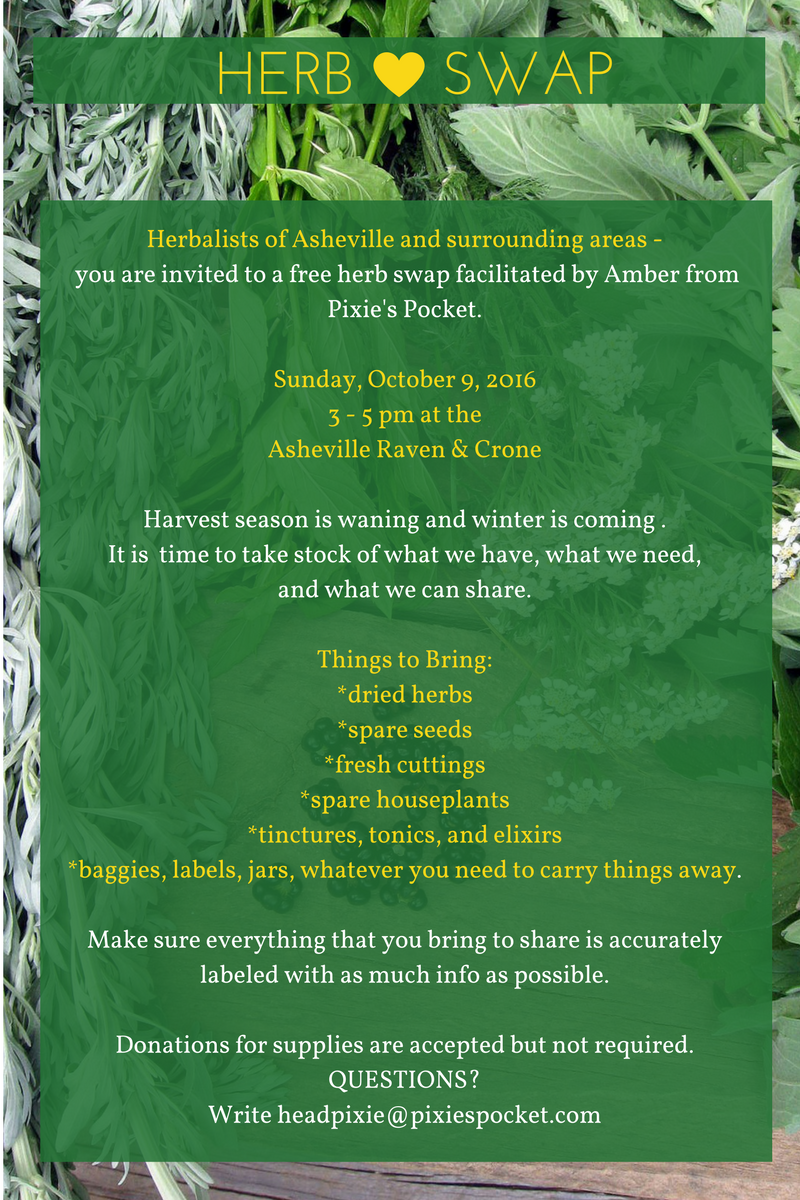 Hi! I'm Amber Pixie, and this is my site. Enjoy the recipes, information, posts, and please feel free to message me if you have questions!