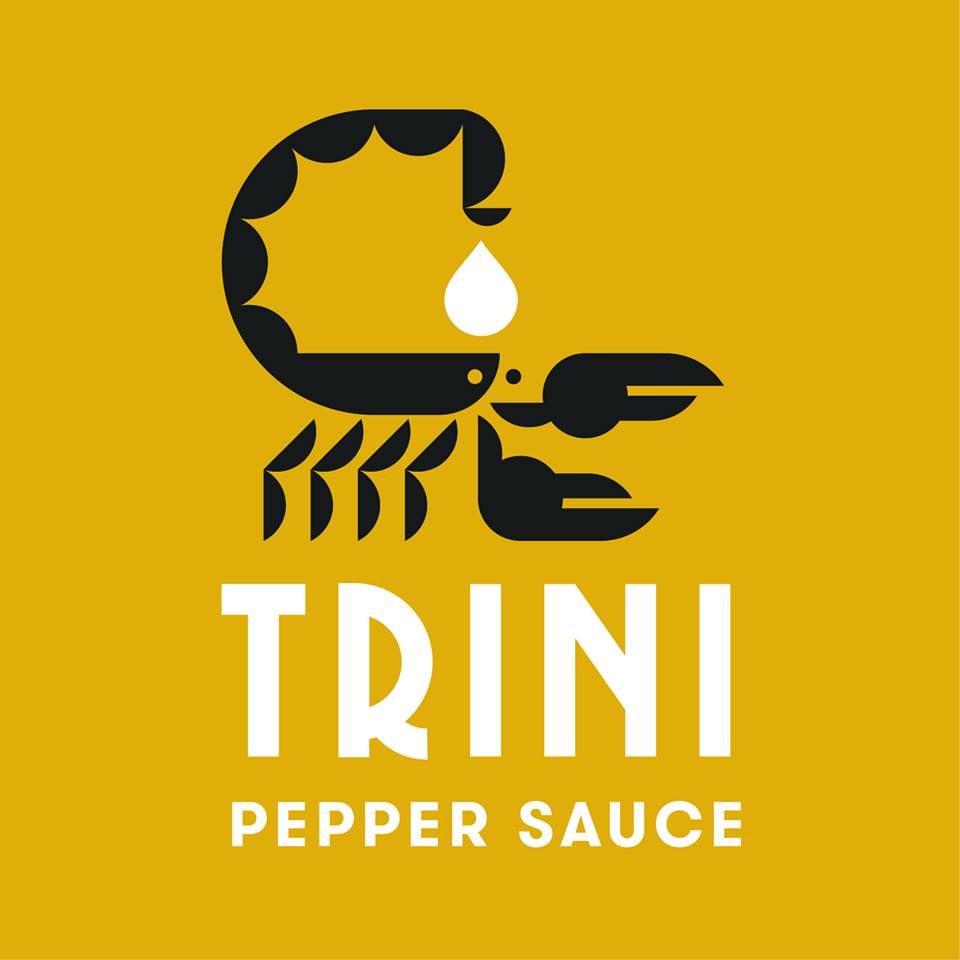 I love my luck!
A few months ago, I saw a chance to get a free sample of a new hot sauce made in North Carolina for folks to try and review. I jumped on the chance, but they had already run out of samples by the time I signed on. I got a nice message apologizing, and letting me know that they'd keep me in mind for future samples. Ah, well, c'est la vie.
Imagine my glee when I got home the other day to find a box from Trini Pepper Sauce waiting at my door. Once I opened it up, I got even more excited, because it wasn't just a sample, folks. I had a full sized bottle from Mustafa, the man behind the sauce!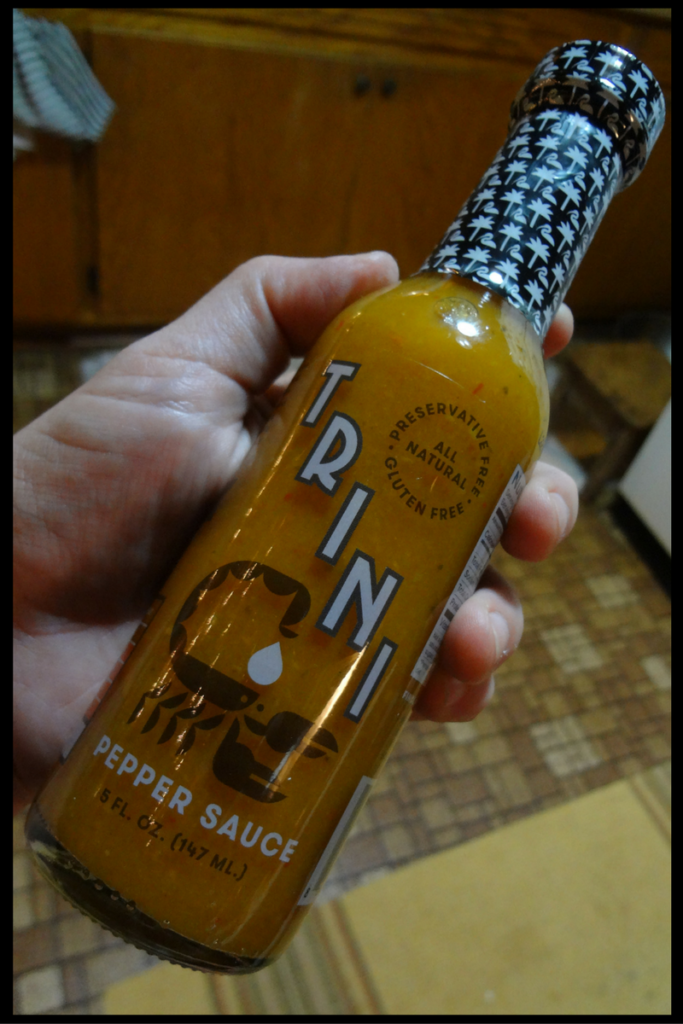 From their website, I learned that this hot sauce is Mustafa's family recipe. Whenever he'd go home to visit Trinidad and Tobago, his grandmother would send him back with her "peppa sauce." Once he started sharing it with his friends and it's popularity took off, Mustafa decided to share this blessing with the world.
Trini Pepper Sauce is made with hand-picked scotch bonnet and scorpion peppers grown in the rich soils of Trinidad and Tobago. The hot sauce is made by blending fresh fruits, vegetables and herbs with mustard and vinegar and results in a gorgeous sauce with a vivid yellow glow.
After I unpacked my box o'sauce, I went to the kitchen to try it out right away. Since I didn't have any dinner ready yet, I got out some plain old corn tortilla chips for a quick taste. I wasn't about to wait on this experience.
You see, I like spicy food. I love a good burn. The only time that I dislike a spice is when the flavor is too acidic, like jalapeño or tomato based sauces. Those acids just eat me up, but the heat is no problem.
People, I learned something today.
The rest of the world's cuisine has NOTHING on this hot sauce. Trinidad and Tobago wins. Hands down.
So yes, the hot sauce is so good! This is one seriously HOT sauce! It's a whole new world. A beautiful world. A world of delicious flavor. A world in which for a moment, I could breathe fire. And this is the "Original" sauce, not even the "Hot" sauce. I might not be strong enough for that bottle, but I'd definitely try it if I had the chance.
The heat is clean and very present, and it lingers on the tongue but not in the stomach. The fruit, herbs and residual sweetness bring it together for a very balanced and pleasant experience, but if you don't appreciate FIRE, you might not appreciate this sauce.
So, like I said, I'm a lucky girl. This bottle is going to live next to my garlic, salt, and pepper to spice up anything and everything until I run out…which might be sooner than later, because Eric loved it, too!
If you want to grab a bottle for yourself, you can easily do so by helping support their Kickstarter campaign! 

Their campaign has only been live for a day or two, and they have almost reached their goal! You can still reserve an "earlybird" pepper sauce for a mere $10 pledge, and it gets even better from there. Check it out!
Keep in touch with Trini Pepper Sauce:
Full disclosure, in case my post didn't make it clear. I got a free bottle of hot sauce so that I could give an honest review of a new product. I stand by my review and if you have any questions or concerns, let me know.
Hi! I'm Amber Pixie, and this is my site. Enjoy the recipes, information, posts, and please feel free to message me if you have questions!
Sorry, we couldn't find any posts. Please try a different search.