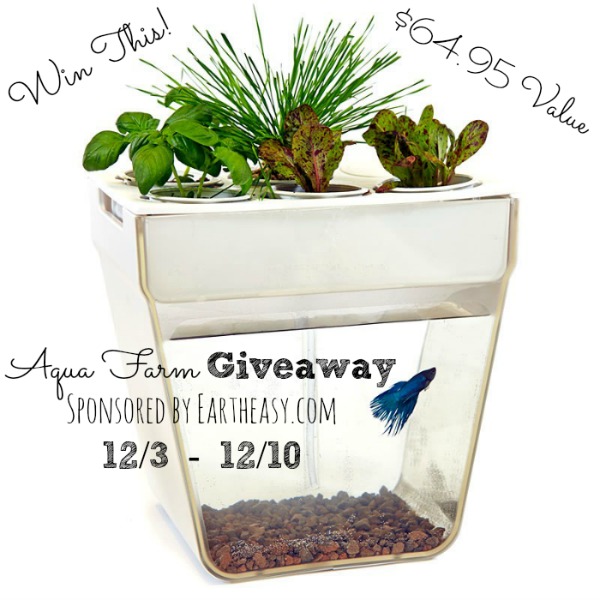 What is Aquaponics?
Aquaponics describes a method of gardening where plants are grown in water. The plants are fed by the waste products of the fish or other aquatic creatures living in the aquaponics system. The fish get their water cleaned by the plants, and the plants excel living from the nutrients. This method obviously uses much less water than traditional gardening! 
I have often considered playing with aquaponics. It just seems to make sense as a viable way to have fresh food all year long. Can you imagine a free fresh salad in the middle of January?  Unfortunately, every time I begin to research techniques, I get overwhelmed. There are so many large-scale and complex aquaponics set-ups that just didn't seem feasible for someone of my skill level to create and keep running.
Until now. Just look at this! The Aqua Farm is a mini aquaponics set-up that allows you to grow up to five edible plants! The tank itself is self-cleaning, and perfect for a single Betta fish. Learn more:
You can learn more on the Earth Easy site:  http://eartheasy.com/gifts/for-the-gardener/aquafarm
---
I want to give some thanks to Frugal Mama & The Sprout for sharing this opportunity with Pixie's Pocket readers!  Check out her original post about her Aqua Farm experience, complete with pictures of an adorable little one and their fish, Booberry-O!
Hi! I'm Amber Pixie, and this is my site. Enjoy the recipes, information, posts, and please feel free to message me if you have questions!