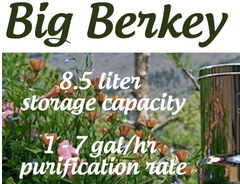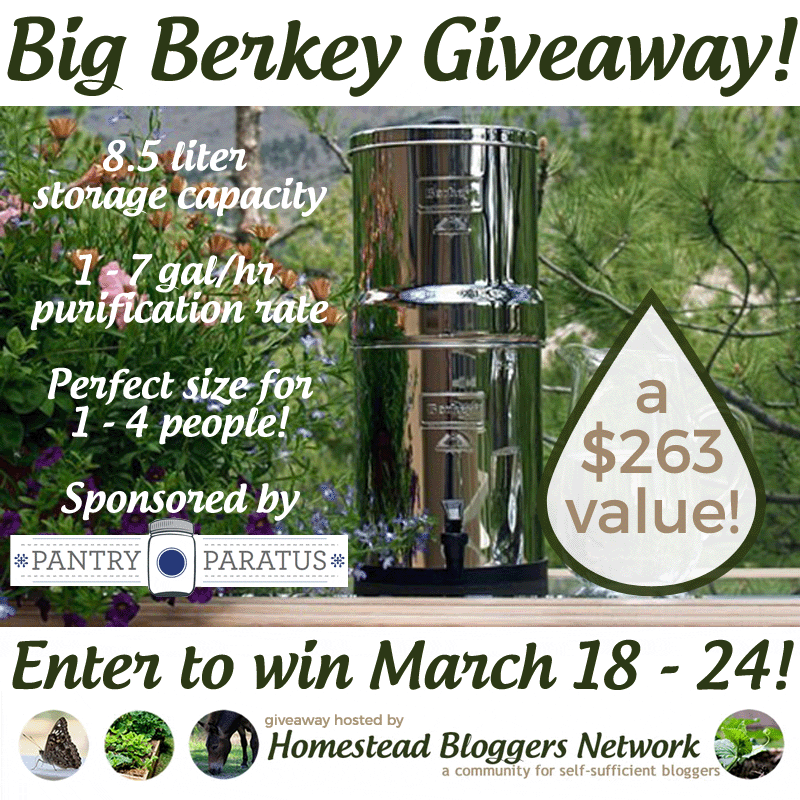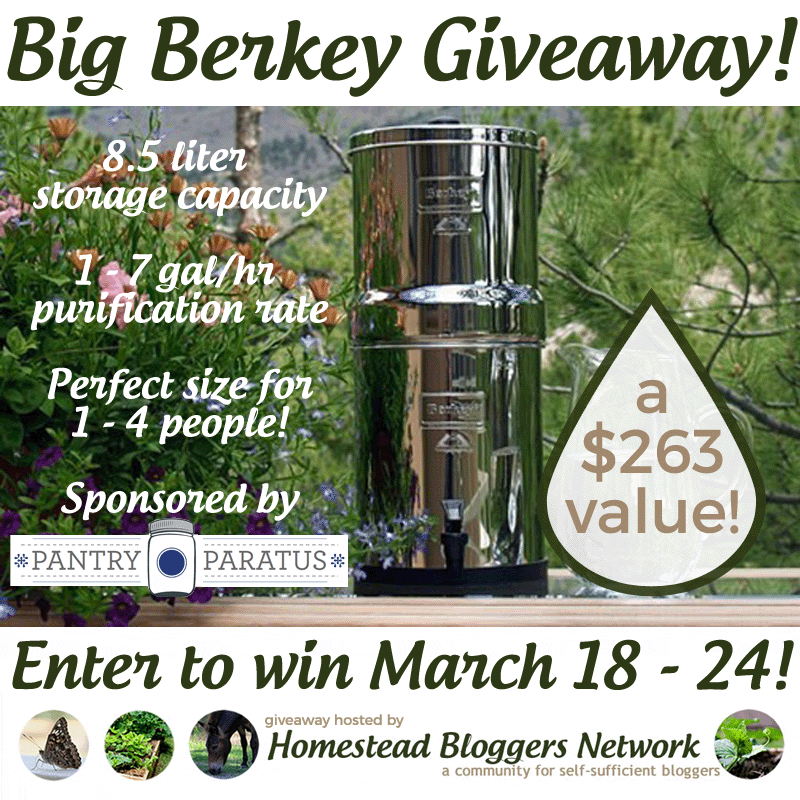 Many years ago, I often found myself camping with a large group of friends once or twice a year. We'd roll out to the George Washington National Forest and set up in the same spot, a lovely area right next to a trickling stream.
Now, just to set the stage, when I say "large group of friends," I mean 50+ people, including adults, kids, grandparents and even a dog or two. When I say "camping," I don't mean a groomed area with cabins and restrooms, I mean primitive camping! We'd make it fancy while we were there. We would rent a port-a-pottie or two to minimize our impact on the environment and set up a huge kitchen tent full of coolers and bring a ton of spring water in jugs and barrels. We'd port everything in, and everything back out a week later, doing our best to leave no trace of our time there!
After packing up that first year, we realized how much trash that we had to haul out just from the water bottles alone. When we returned the next year, we brought with us a brand new Berkey water filter so that we could supplement our water supply directly from the stream instead! It worked like a dream, and also made it easier for the kids to get their own water without having to handle the heavy jugs. The kids also loved the "water gathering" job and fought over who got to pour the buckets of stream water into the Berkey.
Since that time, I've also known many friends who have a Berkey in their home. The household model may be a smaller filter than the one we used for camping, but it is no less awesome for cleaning tap water, spring water, or whatever kind of water you have! Berkeys are effective at removing bacteria and fluoride from water but leaving the minerals in.
A few of my friends with city water have a Berkey on their counter for daily use, and once I have a bit more room in my kitchen, I'd love to have one, too!
The great shop Pantry Paratus is sponsoring a Big Berkey giveaway, and you can enter here on my blog for a chance to win!
Here's how to enter
Use the Rafflecopter widget below. Sign in with your Facebook account or your email and follow the instructions on the widget! It's that easy.
This giveaway is open to US residents only and entrants must be 18 years or older to qualify. Giveaway runs from March 18th-24th. Winner will be chosen randomly, notified by email and given 24 hours to respond before another name is drawn.
Hi! I'm Amber Pixie, and this is my site. Enjoy the recipes, information, posts, and please feel free to message me if you have questions!