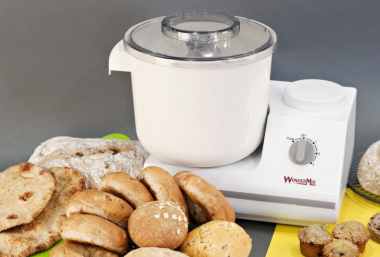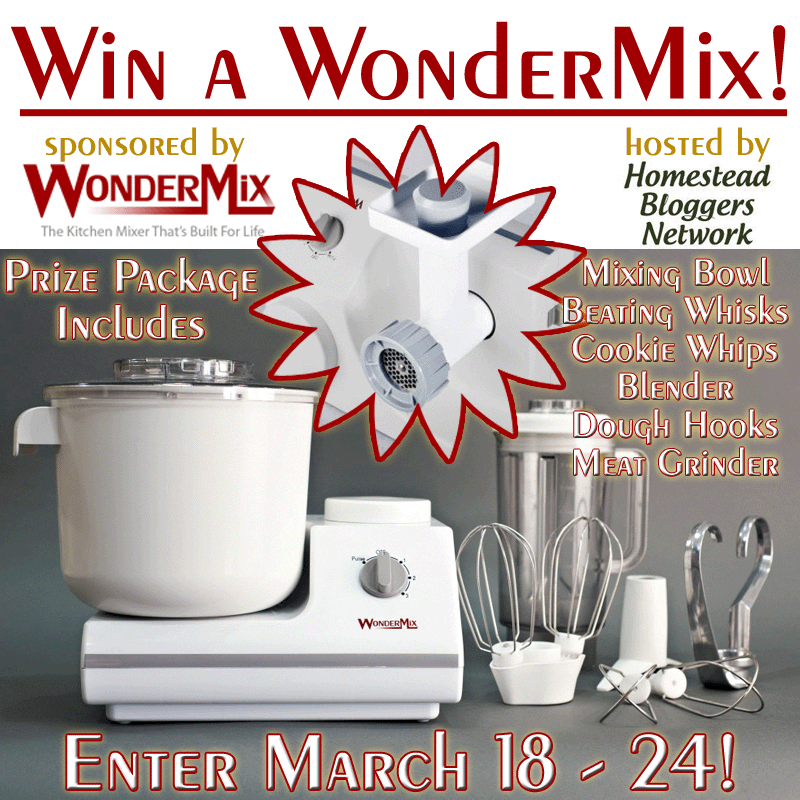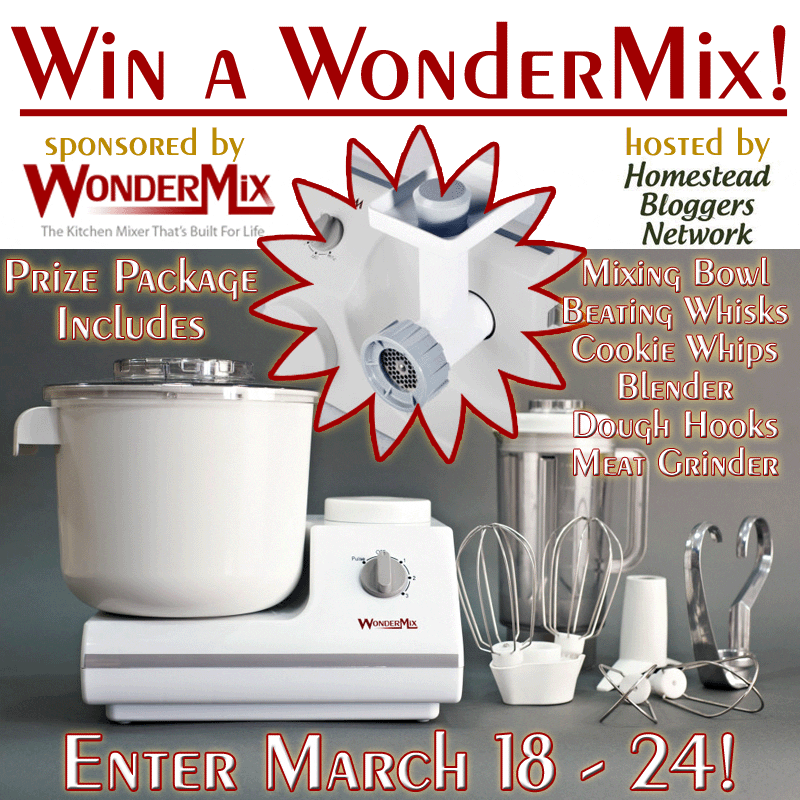 I'm traditionally not into using too many kitchen gadgets. I'm a wooden spoon and elbow grease kind of girl…but I'll admit that I've been eyeballing a decent mixer for a while. They just seem so useful when making breads, cakes, and cookies.
Meet the WonderMix Mixer
From WonderMill, the well-known grinder of grains on many a homesteaders' counter, comes the WonderMix.
This one little base comes with a lot of power, and a lot of flexibility! It has a 22 cup capacity mixing bowl, whisks, whips, blender, hooks, and even a meat grinder! If you hunt or buy meat in bulk, you know how valuable a meat grinder can be for making sausage or ground meat.
WonderMix Features:
3 Speeds + Pulse
Heavy Duty Tru-Mix Dough Hook
Convenient bowl handle
Cord Storage Compartment
No Walking Base
Overload Protection
Quiet Operation
Dishwasher Safe Bowl
Safety Bowl Locking System
Double Beating Whisks
Designed, Engineered & Licensed in Germany
The total value of this prize package is $619.80, if you bought all parts separately! All you have to do to enter to win is visit the Rafflecopter widget below. GOOD LUCK!
Hi! I'm Amber Pixie, and this is my site. Enjoy the recipes, information, posts, and please feel free to message me if you have questions!