Blog, Fermented Food, Recipe Box, Spices and Condiment Recipes
Recipe Box: Pickling Spice Blend
Spice blends…from your grocery store shelves to a bulk herb market, there's a nearly endless variation of piquant, pungent, salty, savory, or sweet blends out there to choose from. If you do a lot of pickling, you might already have a favorite spice blend on hand. But have you ever considered mixing your own spice blend,…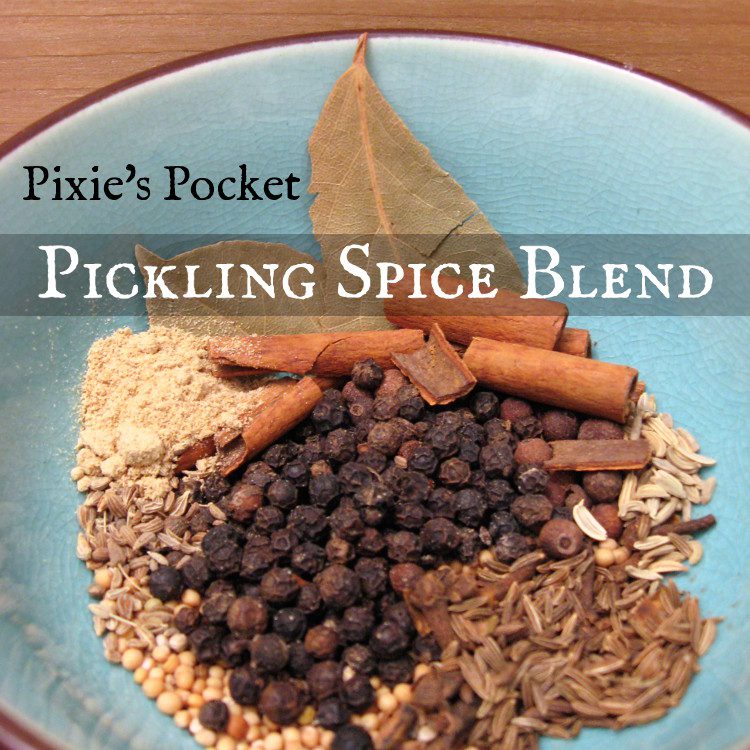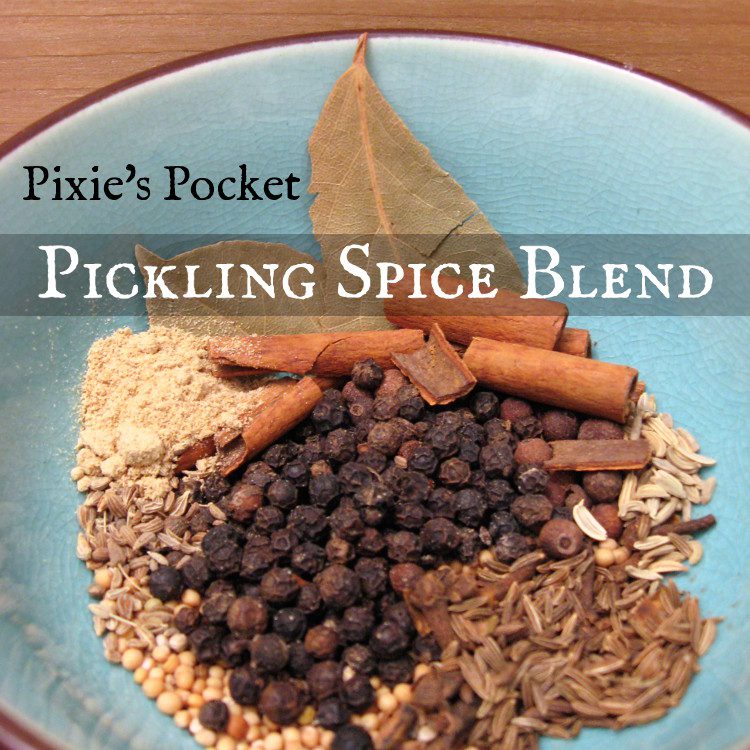 Spice blends…from your grocery store shelves to a bulk herb market, there's a nearly endless variation of piquant, pungent, salty, savory, or sweet blends out there to choose from. If you do a lot of pickling, you might already have a favorite spice blend on hand. But have you ever considered mixing your own spice blend, making it just the way you like it?
Until this fall, I've never needed a pickling spice blend. Now that I'm a huge fan of fermentation, a tasty spice blend is always in my cabinet, ready to roll!  I got brave and made my own pickling spice blend when I made my Fermented Radishes from the Nourished Kitchen book, and the rest of it went into my Apple & Daikon Radish Sauerkraut.
It is so easy to make. Just add your spices together, and grind them in a mortar and pestle or with a grinder before adding to your ferment.
Please note that my amounts listed are rough estimates, as I tend to do things by feel and forget to measure. *ahem*
Pickling Spice Blend
This recipe made a few tablespoons worth of spice blend, which was perfect for two quart batches. Scale it up as needed for your recipe!
2 Bay leaves, crumbled
1 Tbsp mustard seeds
1 tsp peppercorns
1 Tbsp allspice
2 cinnamon sticks, roughly crushed
1 tsp coriander
1/2 tsp fennel seeds
1 tsp dried ginger
1/2 tsp anise seeds
---
Need more inspiration?
Pickling Spices Recipes from Oodlekadoodle Primatives
Pantry Basics: Pickling Spice from The Kitchn
Get updates from Pixie's Pocket: brewing and herbs in your inbox:
Hi! I'm Amber Pixie, and this is my site. Enjoy the recipes, information, posts, and please feel free to message me if you have questions!