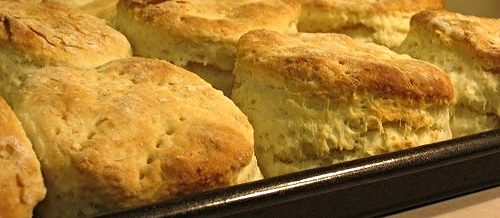 Breakfast is a big deal in my house, and one of my household's favorite comfort foods is homemade Biscuits and Gravy.  Now, everyone seems to have their own preferences when it comes to gravy – with or without meat, peppered or plain, scratch or easy mix, etc…but I've finally found the BISCUITS that please everyone!
This recipe makes wonderful biscuits!  They are crunchy on the outside while staying soft and fluffy on the inside. They are dense, but not too heavy. They soak up the gravy without going too soggy.
Best ever biscuits, plain and simple. I'm never buying biscuit mix again – this is too easy to make, and I always end up with amazing results!
Mmmm…time for warm biscuits and honey…
Baking Powder Biscuits
Ingredients
2 cups unbleached flour (do not use self-rising flour!)
2 tsp. baking powder
1/2 tsp. salt
4 tablespoons softened butter
3/4 cup milk (or so)
Instructions
Preheat oven to 400 degrees.
Measure the flour into the sifter, add baking powder and salt, and then sift it all together.
Pinch the butter into the flour until it is a well-mixed, moist crumb. Use your fingers! It's fun.
Add milk as needed, gradually, and mix until you get a soft dough. I rarely use the whole 3/4 cup.
Knead your dough for about half a minute on a lightly floured surface until it holds its shape.
Roll it out 1/2 inch thick and cut with your biscuit cutter of choice, or make hand biscuits by patting out small rounds in your palm.
Bake on ungreased baking sheet for 12-15 minutes, or until a lovely golden brown.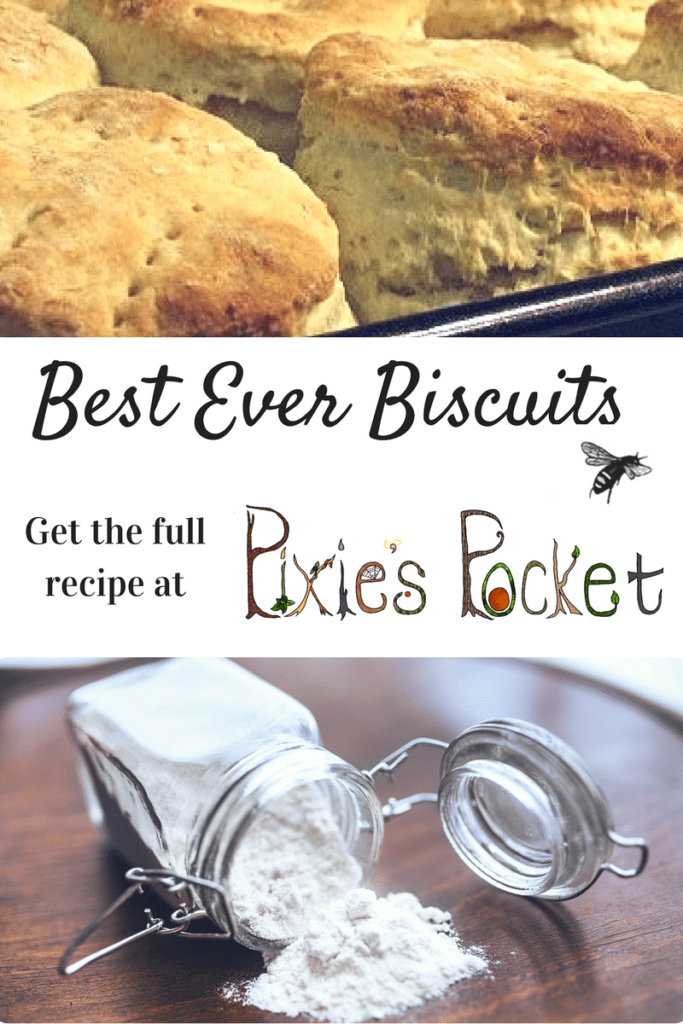 Hi! I'm Amber Pixie, and this is my site. Enjoy the recipes, information, posts, and please feel free to message me if you have questions!