Guest Post, Recipe Box, Sweet Stuff Recipes
Recipe: Gluten-Free Tahini Cookies
This is a guest post from Ben at The Online Grill, in which he shares an awesome sweet treat that's gluten free and full of delicious honey and tahini.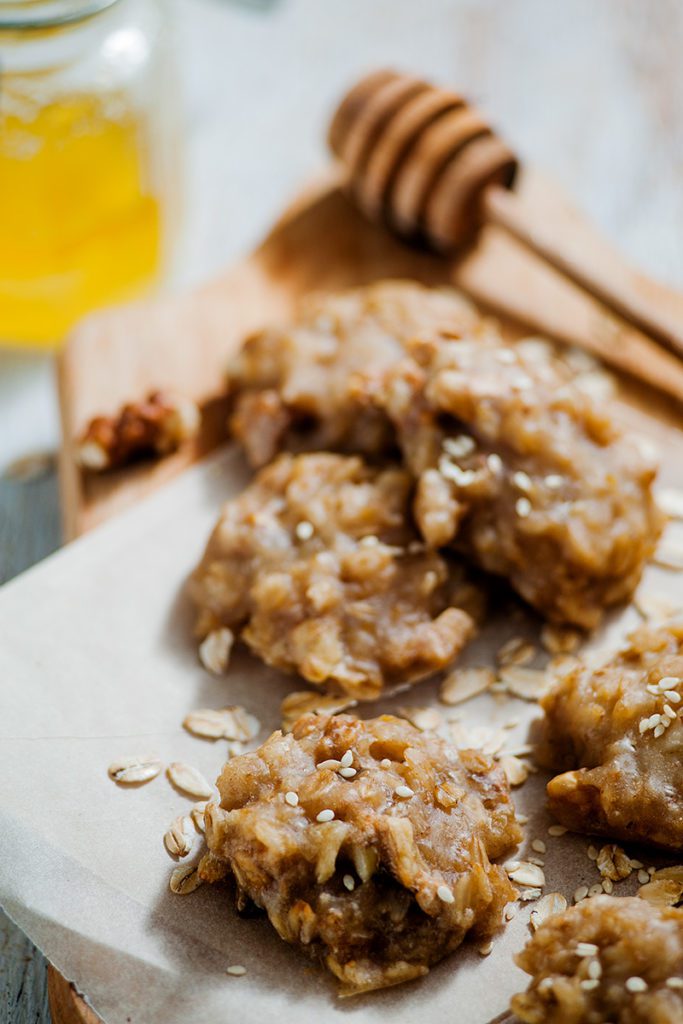 I have a confession: I'm a honey addict. I have great memories of growing up with my mum's beehives ever-present in the garden. Twice a year she'd strip them of their yield and start the honey-making process, and the honey we'd get from them would be unreal. So much so that she packaged it up and sold a lot of it at the local village shop. Annoyingly this meant there was only a limited amount left for us!
Despite my love of honey, I've always felt a bit limited with what I can use it on. This probably says more about my limitations with cooking, but I've only ever felt like I can add it to my morning porridge and lemon tea. Which is why this recipe for gluten-free tahini cookies is such a blessing.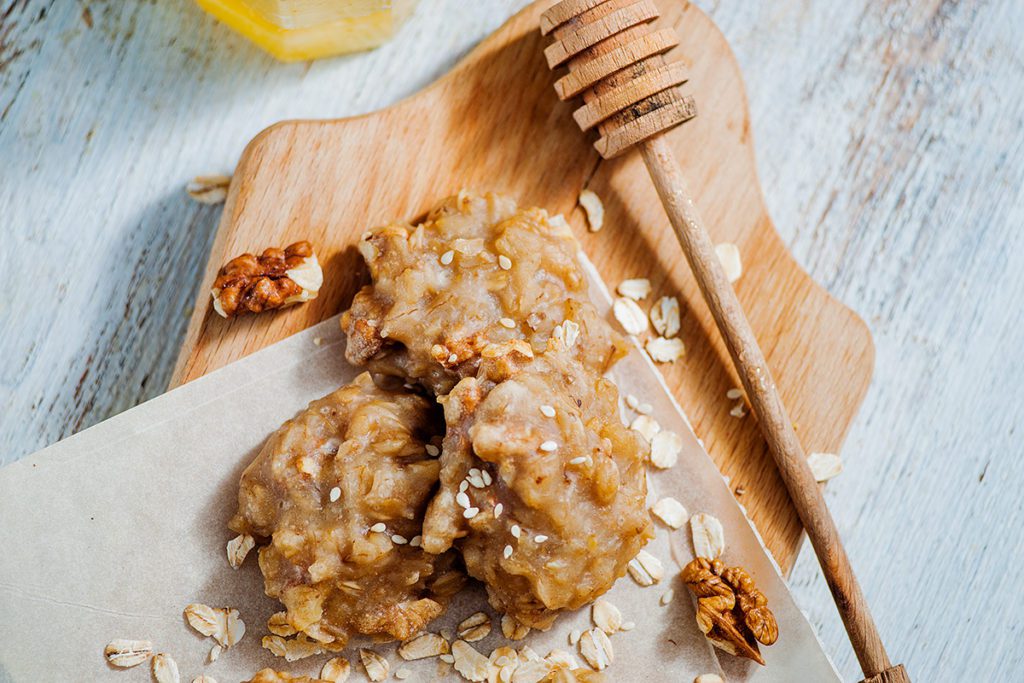 These tahini cookies are really easy to make, taking only about 15 minutes in total, and they're a far healthier option. They're free of gluten, dairy, and added sugar, but are tasty and satisfying enough to curb that crazy cookie craving.
Definitely be sure not to cook at too high a temperature as the gloopy centre can take a little while to cook through. If you cook too high then you'll burn the outer edges before the centre has the chance to cook. I cooked at about 160C/320F for about 10-12 minutes and then left them to cool for 10 minutes.
Because these are cookies it might be tempting to add sugar to these, but don't! The honey content in this more than makes up for it so there's really no need for it.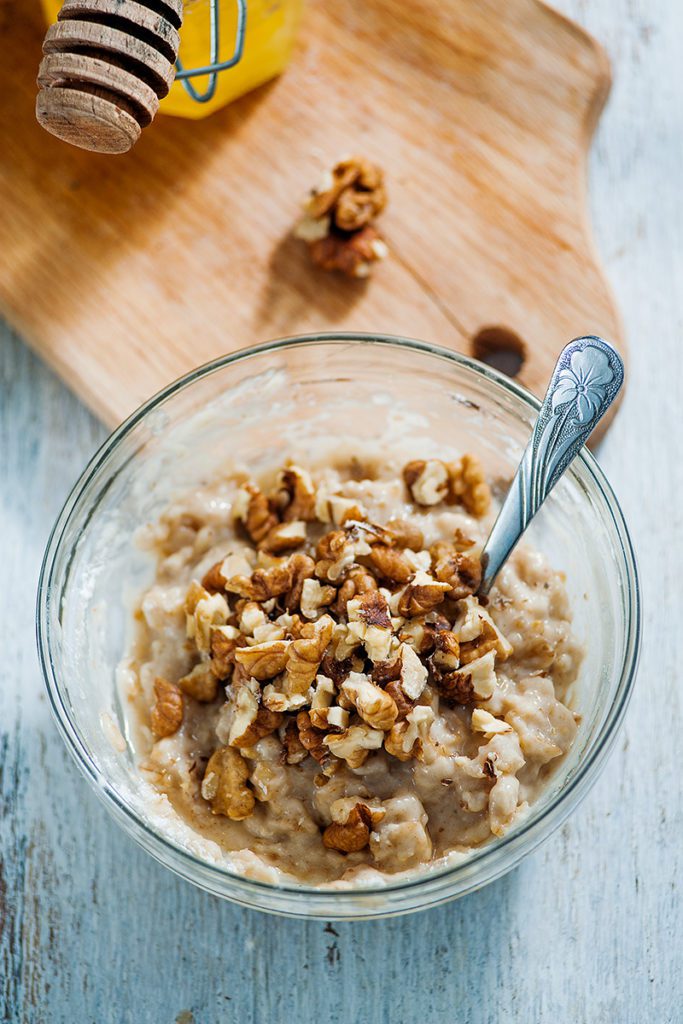 Gluten-Free Tahini Cookies Recipe
You will need…
90g tahini
175g honey (I use organic honey)
1/2 teaspoon ground cinnamon
60g chopped walnuts
Let's make this thing!
Start by preheating your oven to 180C/350F, then grease a baking tray with your choice of oil.
Now for the fun part! While the oven's preheating, stir together the tahini, honey, and cinnamon in a bowl. Combine thoroughly before then adding the walnuts and porridge. You'll find that once you add the porridge the mixture will get pretty tough quite quickly. This is normal, but if it starts to feel far too tough then don't be afraid to add just a little touch more tahini. Make sure that the mixture is combined as evenly as possible.
Feel free to be as liberal as you wish with your cookie sizes (well, within reason) but I like to size mine according to teaspoonfuls (mostly because I don't trust myself with anything bigger). So, cup a teaspoonful of mixture into a cookie shape and place it on your greased baking tray. Do this for the entire mixture, and be sure to leave a few centimeters of space around each one as they will spread a bit when they bake.
Bake for about 10 minutes, or until the edges turn brown. If you've made them a little bit large and the middles are still a bit liquidy or gloopy then they will need a couple of minutes longer, but do keep an eye on them to make sure they don't burn.
Remove the whole tray from the oven and set it to one side. Leave to cool for a few minutes before then placing the cookies on a wire rack to cool completely.
---
I'd love to hear what you all think of this recipe! Do let me know how it goes for you, or if you have a different interpretation of it.
About the author: Ben is a former semi-pro cyclist and big eater. Now he is just a big eater. He writes about food and drink for lazy chefs at The Online Grill.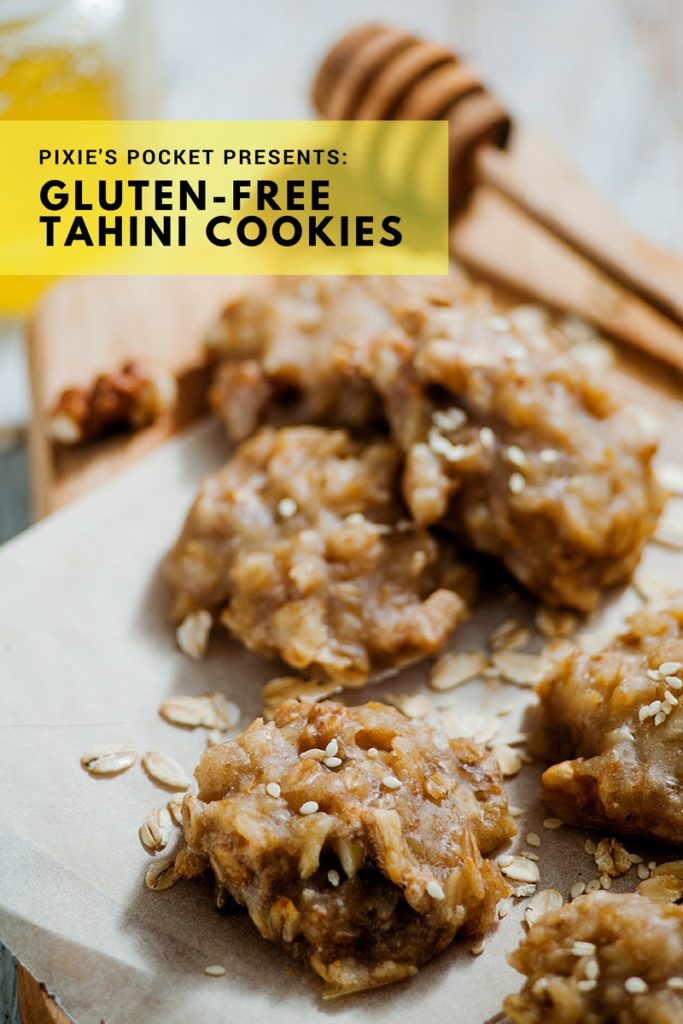 Get updates from Pixie's Pocket: brewing and herbs in your inbox: