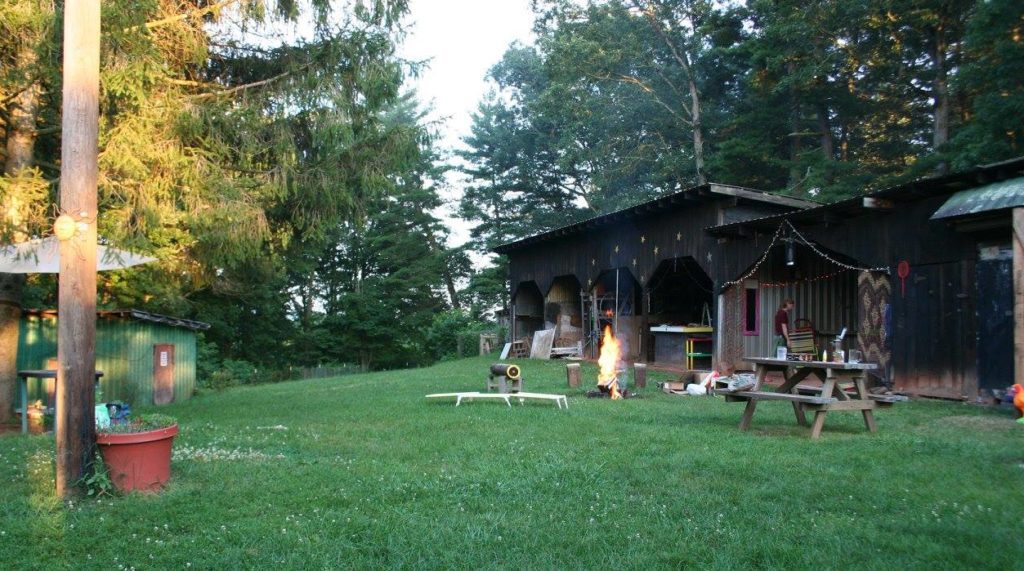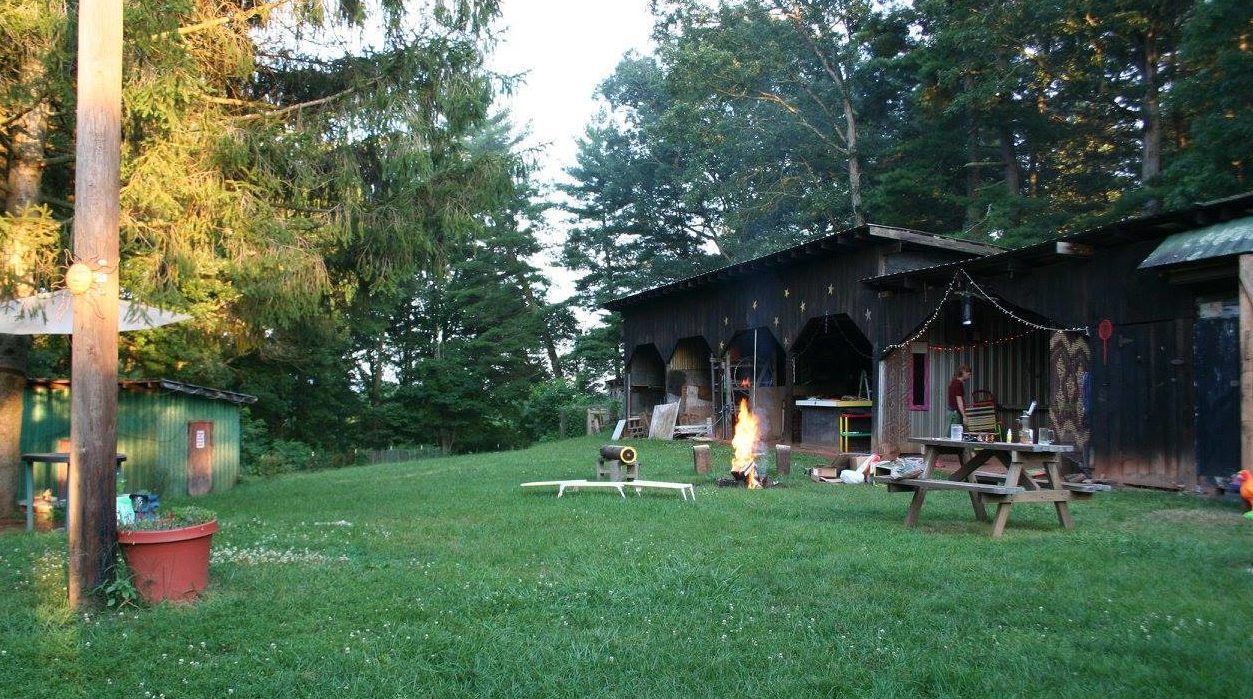 We have been in our own home and wee acre for a year now. After thirteen moons, this place is beginning to feel like it might be a reality. This is dreamy, but it is not a dream or borrowed time on someone else's property.
It took us a while to make big changes to the house or the yard beyond cleaning and moving our things in. There is a timidness that one must break through when you finally have the power to change things. When you've been a renter all your life, it is overwhelming to decide where to begin as an owner. How can I plan to literally break down walls when I have never been allowed to paint them? So the changes that we have made so far have been small and practical. We put up some fencing, planted a garden, painted the kitchen, and updated some wiring. Small changes felt safer.
When I gazed around the yard when we first got here, I saw the ghosts and memories of the families who lived here before. Their names are everywhere – on old bills and warranties, or carved into the cement foundation. Other things were visible, too. The insides of every single barn and outbuilding studded with rusted, half-bent nails. The dog collar studded with nails. The "Class of '83" sticker I found stuck to a bedroom window. I felt like we had to settle in and put our energies into the house before we could break down walls that were teeming with someone else's memories.
Now I am getting comfortable here. I've watched a year's worth of sunlight dance angles across the yard. I have met the birds and beasts and learned what parts of the yard to keep wild for them. I've seen where the water pools and walked with bare feet on the mossy, dark earth under the trees. The Hemlock tree and I are good friends.
This is where the fun begins. When I gaze around the yard now, I don't see the past, I see the future. I can see where the beehives are going to go. The chicken coop cleanup has resumed and I can almost hear the hens clucking and scratching! I'm even getting paint swatches for the front porch. It's time. We're home.
I still have daydreams that we are definitely not ready to make a reality. We want a wee milk cow. I'd love to make butter and yogurt, cheese and ice cream! As sweet as it sounds, we realize that now is not the time for a change as big as adding livestock. We both have a lot to learn. We're also not quite ready to lose the freedom to leave home for long stretches of time.
Here's the video that inspired my current dairy daydreams from my new favorite Facebook group:
While I'm on the topic of livestock and beehives, attention Western North Carolina locals: The Mother Earth News Institute will be hosting "The Basics of Beekeeping 2017" conference in Fletcher, NC at the end of August. http://meninstitute.wpengine.com/basics-of-beekeeping/
---
Hi! I'm Amber Pixie, and this is my site. Enjoy the recipes, information, posts, and please feel free to message me if you have questions!