Blog, Canning & Preserving, Fermented Food, Workshop
A few weeks ago, I was the facilitator for a fermented foods workshop at a private festival in beautiful Eastern Tennessee! The Harvest Celebration focused on the aspects of the fall season leading up to the autumnal equinox – harvest, preservation, and storage of foods, as well as emotional and spiritual preparation for the dark…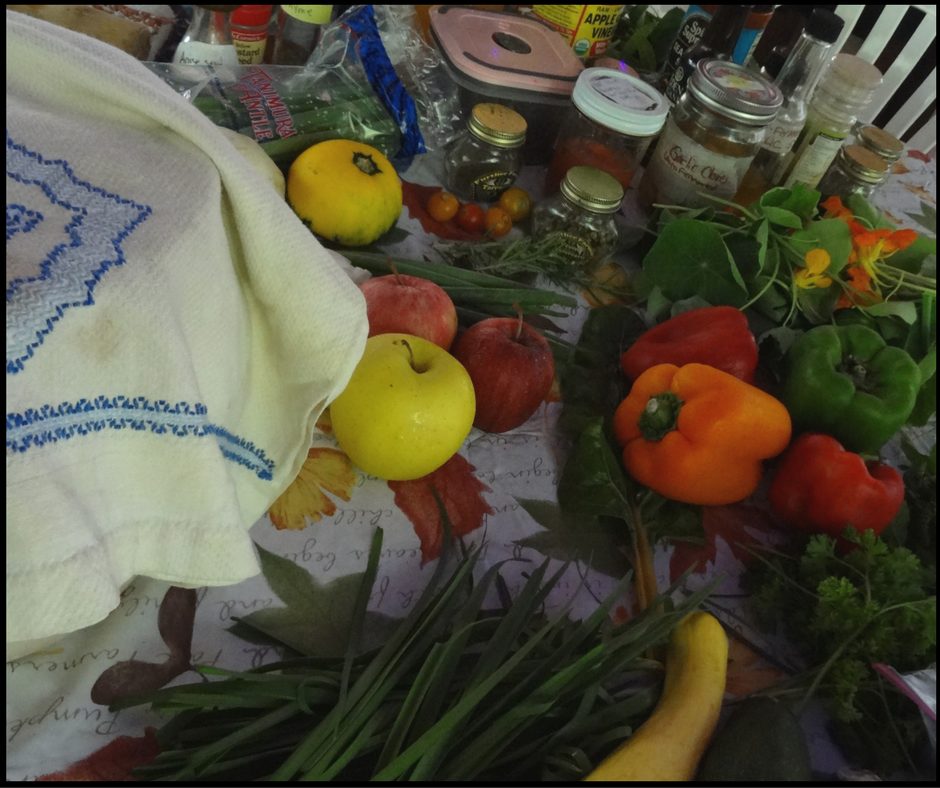 A few weeks ago, I was the facilitator for a fermented foods workshop at a private festival in beautiful Eastern Tennessee! The Harvest Celebration focused on the aspects of the fall season leading up to the autumnal equinox – harvest, preservation, and storage of foods, as well as emotional and spiritual preparation for the dark times of the year. Healers, foodie folk, and people of all stripes gathered to share their skills.
I sent out a message in advance of the event, requesting that folks each bring a jar for their fermented goodies and any spare produce or herbs they harvested from their gardens or "foraged" from a local farm market. I was hoping we'd have some interest, and hoping we'd have some good variety, but nothing prepared me for the bounty that we gathered together.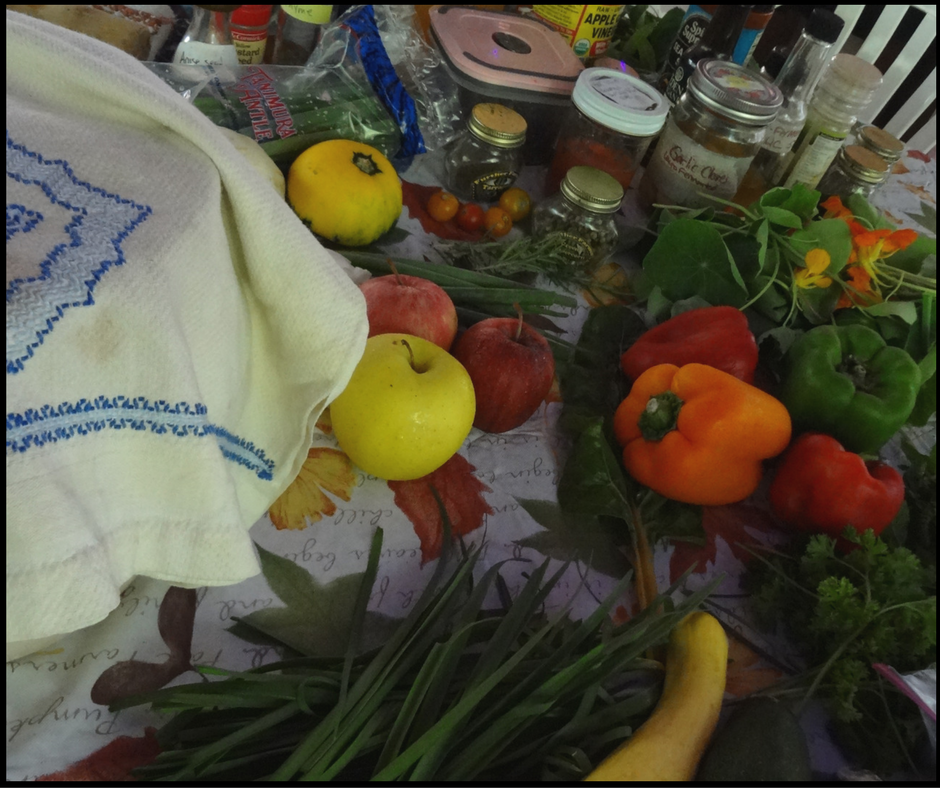 Wow! So, we went to work. Everyone around the table chopped veggies and cabbage into small strips as I talked about the basics of lacto-fermentation. More than a lesson, we had a hands-on, round-table discussion. We covered the very basics of lacto-fermentation, how much and what kind of salt to use, the nutritional benefits of fermented foods, and different recipes and techniques. Most of us used jars for our fermenting, so we talked about using Fermentools or similar lids vs using traditional ceramic crocks, and it was a really good time!
Some people were familiar with the process and joining in only because they enjoyed the community experience of making food together.
One of the steps in making sauerkraut is massaging the salt into the cabbage. This releases the moisture from the leaves and makes the brine appear like magic! The big bowl of cabbage went around the table and every single person took a turn at squeezing, squishing, massaging and pressing the salt into the cabbage. All of our energies and efforts were melded together to create something special.
Once the cabbage was "juicy," everyone started building their jars. A layer of cabbage would be tamped in, and then a layer of whatever herbs or thin-sliced veggies from around the table. Another layer of cabbage would be tamped in on top of that, and so on until every jar was completely full! Everyone loved tamping and smashing the veggies, and giggling about the squooshy, sloppy noises. Every single jar was different, made to the tastes and to the imaginations of the creator.
We went over how to care for their kraut over the next few weeks, and we all parted. I've been wondering how everyone else's sauerkraut has been doing, because mine is awesome! 🙂
I am available for these workshops in the general area around Asheville and a few hours' radius. Check out my upcoming events here. If anyone is interested in having me facilitate a hands-on fermentation workshop, please contact me!
Get updates from Pixie's Pocket: brewing and herbs in your inbox:
Hi! I'm Amber Pixie, and this is my site. Enjoy the recipes, information, posts, and please feel free to message me if you have questions!