Booze Recipes, Herbal Recipes, Herbalism, Recipe Box, video
The Magic of Mimosa: Cordial and Tincture Recipes
Ah, it is late June, and the Mimosa trees are blooming! These pink, fluffy trees are cartoonish but beautiful, looking like "truffula tuft" trees from Dr. Seuss books!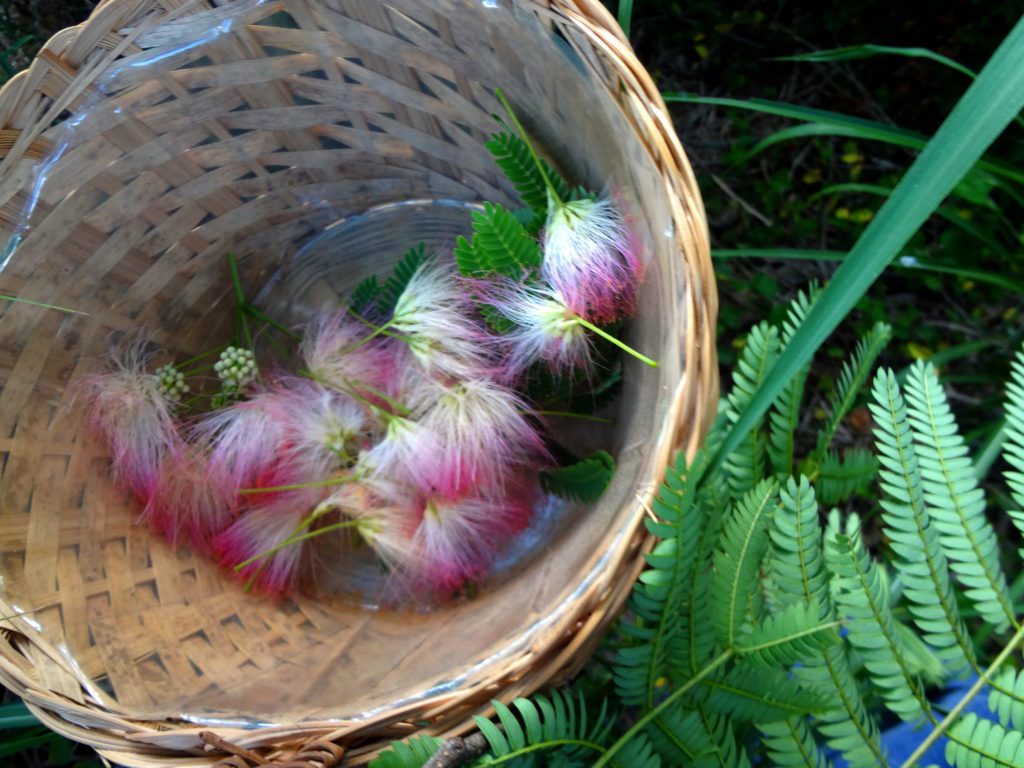 My love and I went a-foraging in the wild forest of invasive plants that covers the empty lot next door. This lot would be almost impassable if it weren't for the trails my dog has left in the romps that leave her covered with thorns and spiderwebs. The patch of growth is lush and chocked with wild blackberry brambles, honeysuckle vines, and sharp stands of ornamental grass gone wild. Right in the heart of the chaos are two Mimosa trees.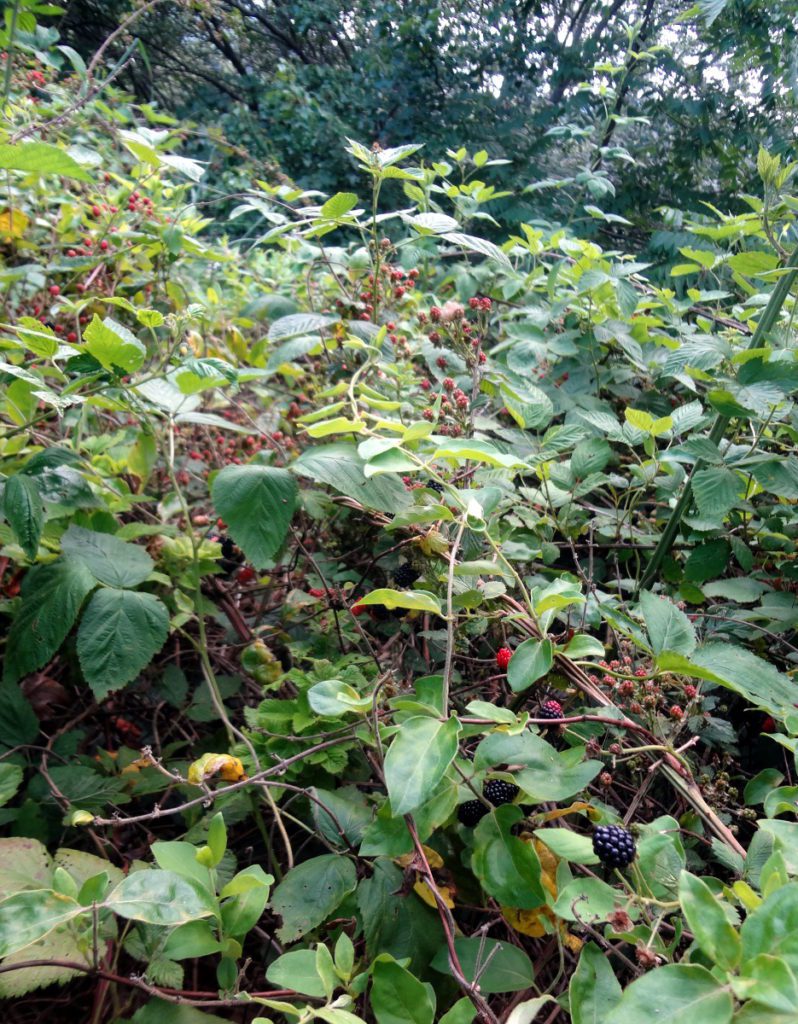 Like a good forager, I brought a basket, scissors, and my fruit-picking pole, and dressed properly to deal with ticks and brambles. Once we made our way to the Mimosa trees, we realized that the flowers were too high up to reach from the ground, even with the picking pole. That wasn't a problem. Eric's more than happy to have a reason to climb a tree!
Once he'd picked enough mimosa flowers for a small jar of tincture or two, I stole the basket from him and picked a mess o'blackberries. The dappled sunlight flickered around the overgrown lot as we merrily tromped around with sticky fingers made purple from the sweet, dark fruits.
Victorious, we reclined on the porch and drank some mead until the mosquitoes launched their attack at dusk.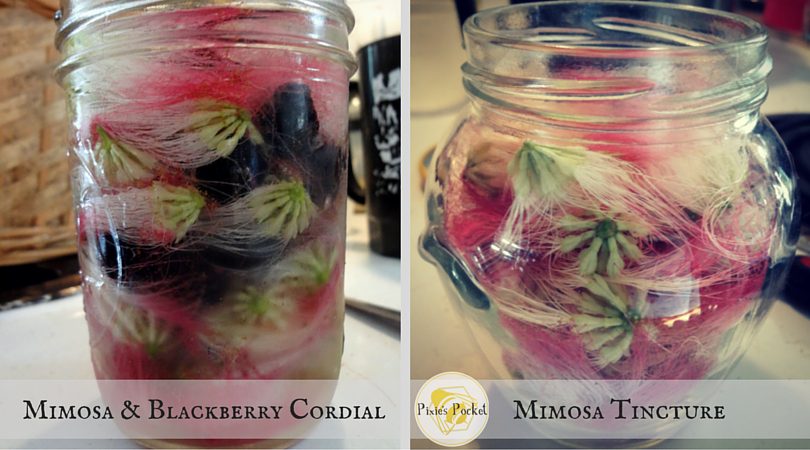 Once indoors for the night, we clipped the foraged flowers from their stems and set to work making Mimosa Tincture and Mimosa & Blackberry Cordial.
Mimosa (Albizia julibrissin) is known in Chinese medicine for being a lifter of the mood and an ally to relieve stress and anxiety. The bright, happy flowers attest to their power, looking like happy little pink pom-poms, ready to celebrate!  Picking them from the trees made me feel as if we'd sneaked into the work of Dr. Seuss.
Tinctures are fairly easy to make, even if you are a beginner. For a quick reference, here's my post on Tinctures, Cordials, and Elixirs.  A basic tincture is plant matter + booze + time.
If you want to get fancy with it, you can make your tincture into a cordial.
Mimosa & Blackberry Cordial Recipe
Fill a jar with Mimosa flowers after trimming off the long green stems.
Add a handful of fresh blackberries. You can squash or puree them if you'd like, you'll get more juice that way!
Fill the jar to the top with vodka.
Label and date the jar and set it aside for at least a week. I usually end up leaving them for more than a month.
Strain the vodka into a new, clean jar. Marvel over the lovely blush of the booze!
Give it a taste, but bear in mind that it won't be sweet. If you want to turn this tincture into a sugary cordial, make a simple syrup from honey or sugar and add it to your booze. It's your creation, so make it just as sweet as you like it!
Enjoy the fruits of your labor. It only takes a little sip of cordial to enjoy the mood-lifting, grief-relieving effects of Mimosa. A tiny bit goes a long way. Save your sips for when you really need a hug for your heart.
Resources:
https://www.planetherbs.com/specific-herbs/albizia-the-tree-of-happiness.html
http://greenmanramblings.blogspot.com/2013/04/quick-notes-on-herbs-for-grief-and-fear.html
Matthew Wood, The Practice of Traditional Western Herbalism.
Get updates from Pixie's Pocket: brewing and herbs in your inbox:
Hi! I'm Amber Pixie, and this is my site. Enjoy the recipes, information, posts, and please feel free to message me if you have questions!