Blog, Canning & Preserving, Recipe Box, Savory Snack Recipes
I used to think that I didn't like kale. You see, my only experience with kale was when I was a kid, choking down forkfuls of slimy, boiled kale simmered with hog jowls. Ugh. Just to think of it makes me shudder! When I got my most recent CSA delivery from Mother Earth Produce, I…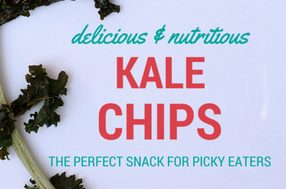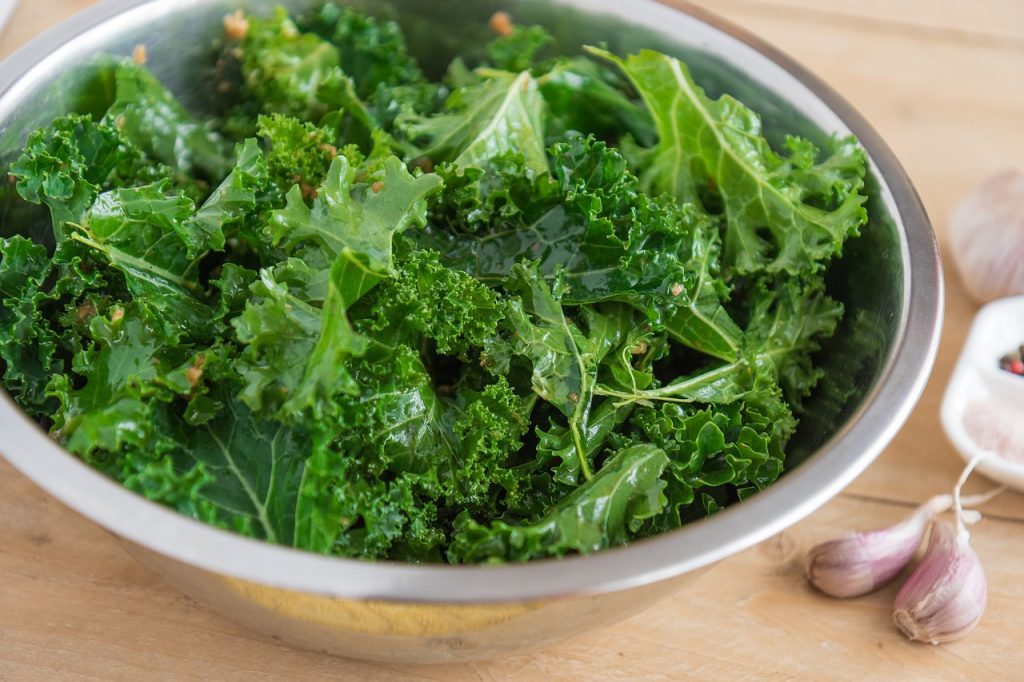 I used to think that I didn't like kale. You see, my only experience with kale was when I was a kid, choking down forkfuls of slimy, boiled kale simmered with hog jowls. Ugh. Just to think of it makes me shudder!
When I got my most recent CSA delivery from Mother Earth Produce, I opened the box and my nose wrinkled with disgust. A beautiful bunch of bright green kale sat there, just daring me to try it again.
So leery of this dark green leafy veggie, I decided to do the opposite of boiling it and made dehydrated kale chips instead. Between my piles of cookbooks and bookmarks of recipe sites, I found a ton of basic techniques to draw from and condensed them all into something that went a little like this…
How to make kale chips:
Trim kale from stems and cut into strips.
Massage kale with olive oil, salt, pepper, and a dash of vinegar.
Dry in the dehydrator for 1 hour or so at 120-145 degrees. Store in Tupperware, jars, or baggies.
Easy, huh? Under 10 – 30 minutes of prep time and an hour or two of drying yields crispy, crunchy flavorful chips that are great for a healthy snack. I also crumble them up to sprinkle on salads, or into scrambled eggs and omelets, or even mixing into breading for fried or baked foods!
---
But don't stop there…play with the kinds of flavors that you like! Instead of olive oil, salt, pepper, and vinegar, try a few of these flavorful recipes that have really rocked our socks:
Sesame Kale Chips
Sesame oil, sushi vinegar (rice vinegar with sugar & salt), a splash of soy sauce and black sesame seeds.
Italian Kale Chips
Olive oil, balsamic vinegar, salt, powdered garlic, black pepper, a sprinkle of mixed "Italian herbs" (oregano, basil, thyme)
Wasabi Kale Chips
Sesame oil, rice vinegar, wasabi powder, salt
Fancy Kale Chips
Truffle oil, balsamic vinegar, sea salt
---
So, I'm completely won over. Kale is great, but don't forget that there are many other greens that might just go to waste that you can use as well as kale! I've had success with mustard greens, beet greens, and even carrot greens…give them a try and see what deliciousness you can cook up in your kitchen!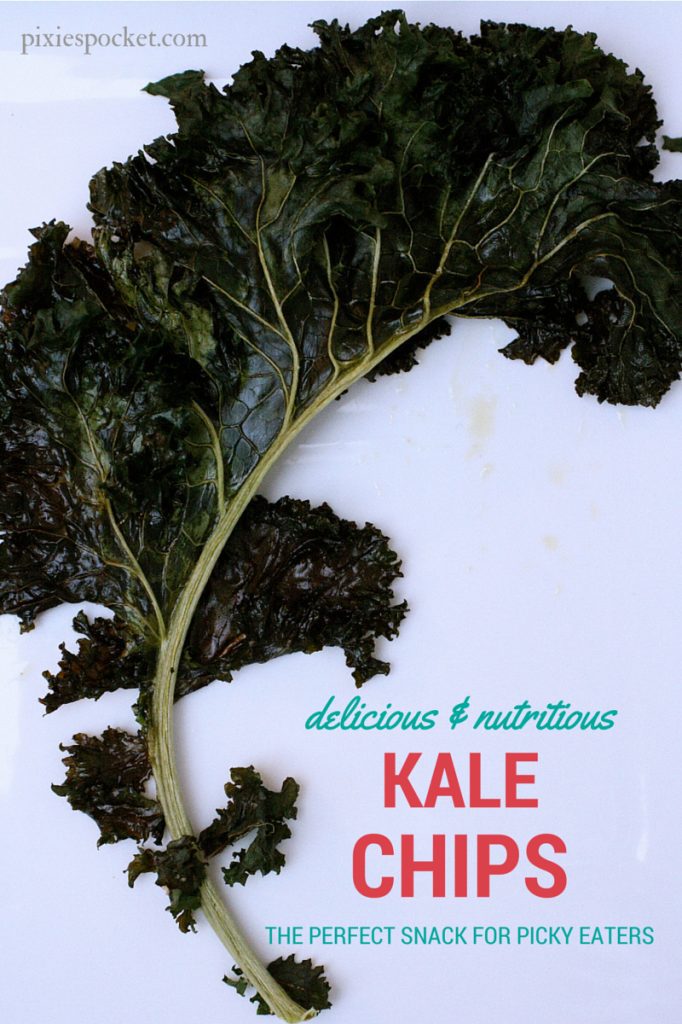 [original image used in this post was by thebittenword.com (source: https://www.flickr.com/photos/galant/3833161041/), edited for use by pixiespocket]
Get updates from Pixie's Pocket: brewing and herbs in your inbox:
Hi! I'm Amber Pixie, and this is my site. Enjoy the recipes, information, posts, and please feel free to message me if you have questions!