Blog, Book Reviews, Booze Recipes, NC, Recipe Box
Quench: Handcrafted Beverages to Satisfy Every Taste & Occasion
Hey, y'all! I'm in a book! Please pardon my enthusiasm…this is the very first time that a few of my recipes have ever been included in a book, and what a book this is! Ashley English, of Small Measure fame, is about to have her seventh book published on October 21, 2014. Quench: Handcrafted Beverages to…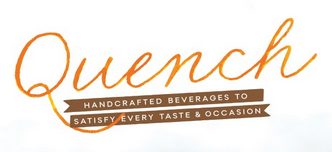 Hey, y'all!
I'm in a book!
Please pardon my enthusiasm…this is the very first time that a few of my recipes have ever been included in a book, and what a book this is!
Ashley English, of Small Measure fame, is about to have her seventh book published on October 21, 2014. Quench: Handcrafted Beverages to Satisfy Every Taste & Occasion is a collection of all sorts of recipes and techniques to create wonderful drinks; from sodas and tisanes to alcoholic brews and infused booze!
I'm lucky enough to live just a few hollers over from Ashley and her amazing little homestead and beautiful family. When she put out a call for recipes and techniques from her blogger network, I was happy to respond and share two of my homemade wine recipes for the upcoming publication.
Enjoy the recipes for bitters, fruit nectars, and my recipes for gallon batches of Rose Wine and Hedgerow Wine!
GRAB A COPY TODAY! You can order a copy directly from her publisher, Roost Books, from Amazon, or search for an indie bookshop near you who might carry it.
Get updates from Pixie's Pocket: brewing and herbs in your inbox:
Hi! I'm Amber Pixie, and this is my site. Enjoy the recipes, information, posts, and please feel free to message me if you have questions!