[columns] [span8] Wildcrafting is a great skill to have – knowing how to identify and use medicinal herbs is so useful for someone of any age. Why not get started early? Make this knowledge available to kids so they have a strong foundation to grow from! For this reason, I've been eyeballing the Wildcrafting game…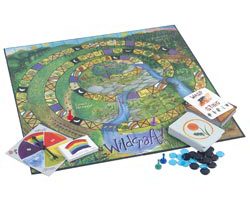 [columns] [span8]
Wildcrafting is a great skill to have – knowing how to identify and use medicinal herbs is so useful for someone of any age. Why not get started early? Make this knowledge available to kids so they have a strong foundation to grow from!
For this reason, I've been eyeballing the Wildcrafting game that is sold by LearningHerbs.com for a good while. Recently, a dear friend of mine noticed how often I shared information from LearningHerbs.com on my Facebook and Twitter, and she let me know that she had purchased the Wildcraft! game for her daughter!
Well, they finally got around to playing it, and she offered a great review!
"Soph and I finally played it today and I have to say it starts out looking a bit intimidating for a little kid's game with three sets of cards and other pieces, but it's not! The instructions actually tell you how to set up the board and then to begin playing and read the rest as you go, that you'll catch on quick. I can tell you that Soph is notorious for getting bored with anything too complicated or involved but we went right through it and had a great time. It plays out similar to a cross between "Chutes and Ladders" and "Candyland" and I can definitely see how continued play could increase your understanding of medicinal herbs. Totally recommend it."
Now, grab yourself a game! Buying directly from LearningHerbs is awesome – they offer great deals from time to time plus a variety of downloadable content!
[/span8][span4]
Buy Wildcraft directly from LearningHerbs.com: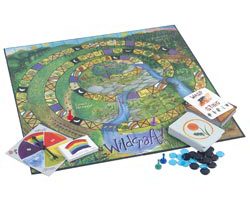 [/span4][/columns]
Get updates from Pixie's Pocket: brewing and herbs in your inbox:
Hi! I'm Amber Pixie, and this is my site. Enjoy the recipes, information, posts, and please feel free to message me if you have questions!