Dig your roots into an herbal education this spring… It just so happens that two of my favorite herbal schools are offering specials on their courses. That makes this an excellent time to invest in your herbal education! Here's the deal: The Herbal Academy The Herbal Academy is a wonderful school. For over a year…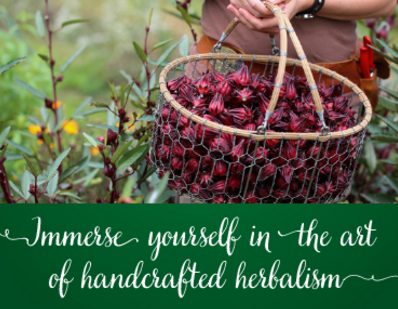 Dig your roots into an herbal education this spring…
It just so happens that two of my favorite herbal schools are offering specials on their courses. That makes this an excellent time to invest in your herbal education! Here's the deal: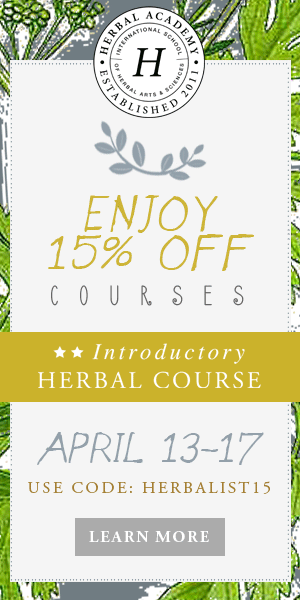 The Herbal Academy
The Herbal Academy is a wonderful school. For over a year now, I've been sharing their articles with you and directing you to their herbal education courses.
April 17th is "Thank an Herbalist" day. To celebrate, the Herbal Academy is offering 15% off of all their courses! From today, April 13, through Sunday, April 17, use HERBALIST15 to save big.
Entrepreneur Herbalist Package
Professional Herbalist Package
---
Online Introductory Herbal Course
Online Intermediate Herbal Course
Online Entrepreneur Herbal Course
The Herbarium Membership – The Herbarium is an online resource for herbalists that includes reference materials. Join to gain access to herb monographs, a forum, and exclusive ebooks and special offers. This resource provides a great platform for a beginning herbalist. It also helps to support experienced herbalists in the continuing development of their craft.
Promotion Details:
15% online courses and The Herbarium membership using the code: HERBALIST15
The sale begins April 13 and runs through April 17th.
---
And that's not all…
Online Herbal Immersion Program from Chestnut School
The Online Herbal Immersion Program will begin on April 19th at the Chestnut School of Herbal Medicine, and registration has begun. You can reserve your spot in this course now, at a discount!  Payment plans are available! Learn more!
The Herbal Immersion Program is for both the beginner and experienced herbalist who is seeking a more integrated practice of herbal medicine – one that empowers you to craft high-quality medicine from herbs you've grown yourself. All with an understanding of the many ways plants bring healing to our lives.
You'll learn all about:
Herb cultivation
Medicine making
Therapeutic uses for each featured herb
The Herbal Immersion course weaves together video instruction, written lesson plans, and experiential learning. In a nutshell, the course has two equal and integrated parts: How to grow medicinal plants and how to bring their medicine into your daily life. You'll learn how to create the herb garden of your dreams and establish a truly abundant apothecary of hand-hewn botanical medicine.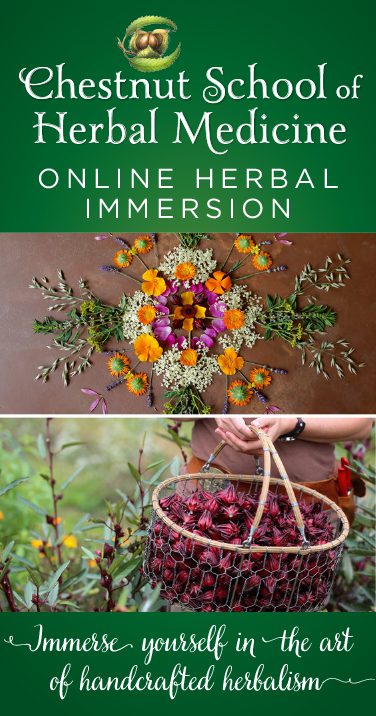 ---
Enjoy yourself this spring, whether you join a group or school or continue learning on your own…there's plenty out there ready to teach us if we just sit and listen. <3
Get updates from Pixie's Pocket: brewing and herbs in your inbox:
Hi! I'm Amber Pixie, and this is my site. Enjoy the recipes, information, posts, and please feel free to message me if you have questions!