When there's a chill in the air, I soothe myself with a warm cup of tea. I often indulge in strong, black tea like Earl Grey or Irish Breakfast, but there's something special about spiced Chai. Not only is it creamy and rich, but the spices that lend themselves to the complex flavor are warming and healing.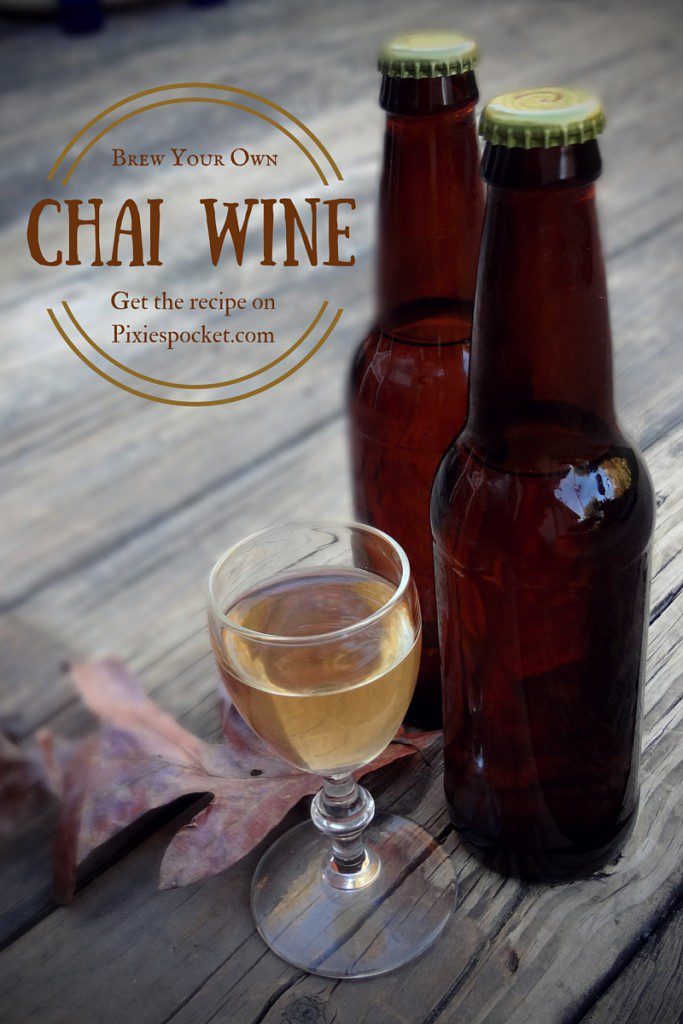 It started when I was hit with a desire to brew a batch of mead and took a quick inventory of the kitchen. My eyes were drawn to my spice rack and I spied cinnamon, cardamom, black pepper, anise, and ginger. "Chai wine?" I thought. "It's worth a try!"
Oh my gosh, y'all, am I ever glad that I gave this weird brew a whirl! It's a new favorite for me, and I hope you enjoy it, too.
The following recipe and technique assume that you have the basic equipment and knowledge for how to brew a gallon of wine or mead. You can get a quick run-down of the basics here.
If you want a more in-depth guide, my book Artisanal Small-Batch Brewing has detailed instructions and recipes for one-gallon wines, beers, ciders, and meads.

---
Spiced Chai Wine
Ingredients:
1 gallon of water (use filtered water or well water instead of tap water)
3 cups of sugar
1 tsp of yeast (a sweet mead yeast is nice, but even baking yeast works in a pinch!)
2 star anise, whole
1/2 palm of fresh ginger (about 60g)
1 tsp fresh black pepper
1/2 tsp cloves
2 English Breakfast tea bags
2 cinnamon sticks
How to make Chai Wine:
1. Boil most of the water in a large pot. Add the chopped ginger, black pepper, cloves, cinnamon sticks, and star anise. Turn the heat down to medium-low.
2. Allow it to simmer while you sanitize your gallon jug, funnel, strainer, and your airlock and bung. (Don't know what those are? Click here.)
3. Remove the pot from heat and add the tea bags. Cover the pot and let it sit for about 10-15 minutes.
4. Remove the tea bags. Pour the sugar into the warm, spiced tea and stir to dissolve.
5. Once the pot is cool enough to handle and the liquid safe to pour, strain the tea into your sanitized carboy and top it off with the rest of the water to the neck. I put one of the cinnamon sticks back into the carboy to infuse while the yeast does its magic.
6. Add the bung and airlock to the jug.
5. When the carboy is cool (a few hours later), sprinkle in half of the packet of yeast and give it a shake. Within a day or two, you'll notice happy fermentation. (Here's a video of what fermentation looks like!) the jug should be bubbling happily. It should be happy to sit and bubble for a month or so.
6. When the bubbles stop and the liquid is clear, it is time to bottle your brew!
This golden-brown brew was so delicious, dry, and spiced at bottling that I did not need to add any sugar syrup. I'm sure it will age into something special, but it is pretty tasty even young as it is!
The next time that I make this brew, I will add a bit of molasses to give it a bit more body, or perhaps add some fresh pumpkin to the boil to truly make an autumnal beverage.
Oh, and I can't wait to try it mulled!
[content-egg module=Amazon]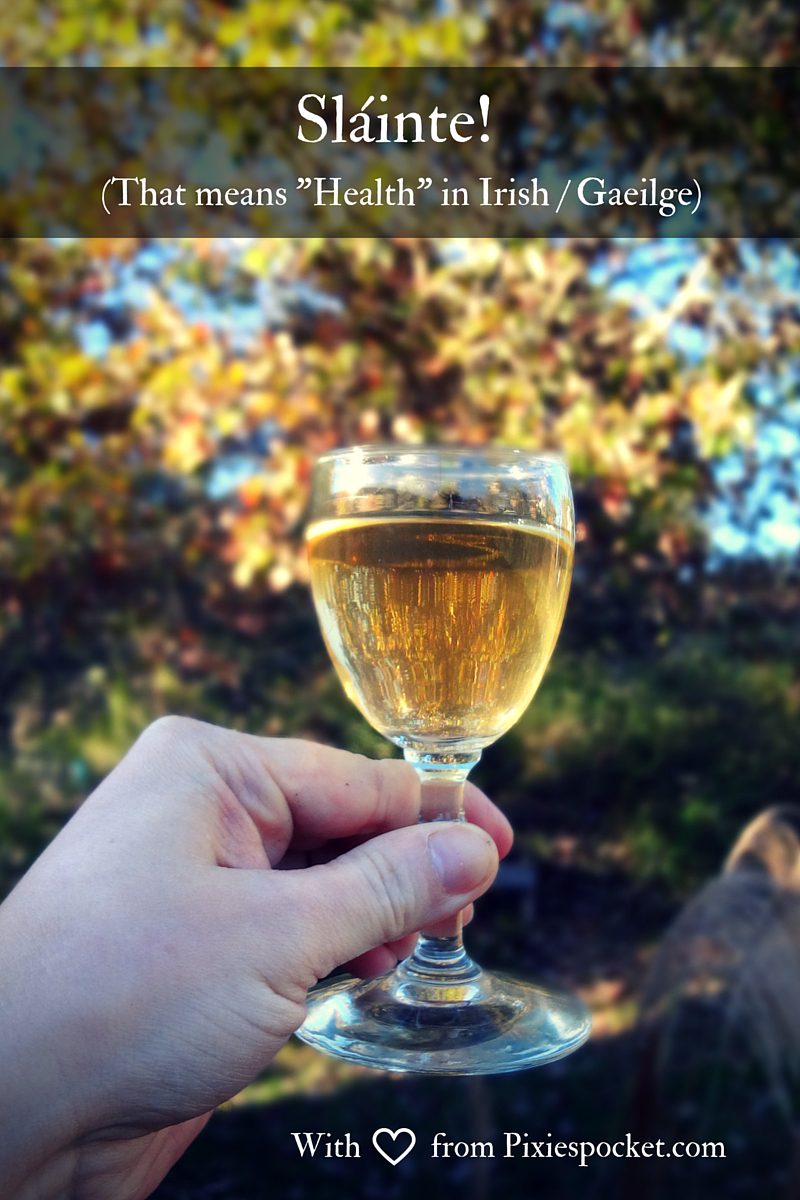 Get updates from Pixie's Pocket: brewing and herbs in your inbox:
Hi! I'm Amber Pixie, and this is my site. Enjoy the recipes, information, posts, and please feel free to message me if you have questions!