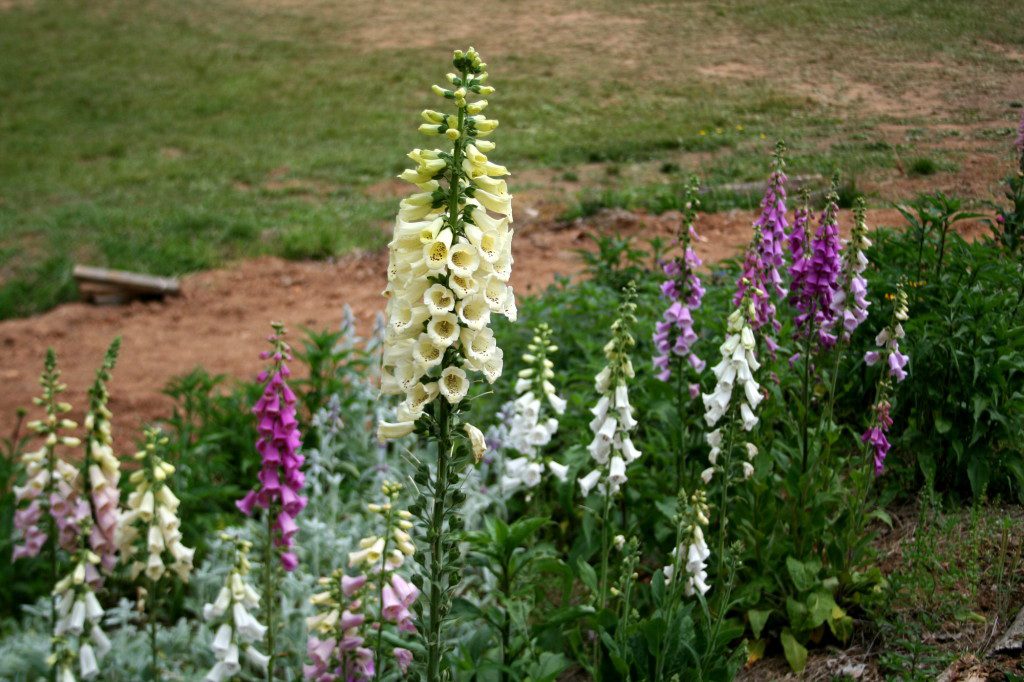 I love June, for all of the daily rain and thunder booming, the flowers and the veggies blooming!
I've been bottling brew, chopping soapwort, and otherwise rising out of the slump that has kept me a bit stagnant through early spring…but happily, my creative juices are flowing again now that everything is bursting into flower and the fog is rising out of my head.
I finally managed to finish my article for About.com – the Lacto-Fermented Garlic recipe and technique is now live! Give it a try yourself. You'll really enjoy it if you are a fan of very strong garlic…but every time I burped the jar, my kitchen reeked of very potent garlic for a few minutes afterwards. Consider yourself warned!
---
Round about Asheville way:
Oooh! The amazing Asheville Bee Charmer shop is hosting the "Around the World Honey Tasting Adventure" to help kick off the 2015 Pollination Celebration as part of Asheville's inclusion in Bee City USA! $10 will allow me to sample astounding products of hives from all around the globe and go to benefit the . *happy sigh*
Hickory Nut Gap Farm is an awesome farm here in Asheville (I've written about them before!). Since 2006, they've been raising and marketing 100% grassfed beef and pastured pork and poultry, providing local residents and restaurants with healthy, humanely raised meats. Now, they are expanding with an on-farm kitchen and butchery. They are aiming to create a place for farm visitors to eat, as well as provide custom cut steaks, fresh sausages, and chicken and beef stock – and classes to teach those skills, too. To that end, they are asking for help with their Barnraiser funding page – give a hand if you can!
---
Check out my most Recent Pins! Here's a few of my favorites:
Socks. I'm on a sock kick. I want these!
Herbal honey recipes (easy enough that kids can do it!)
Salted Caramel Brownie Bites?! Yes, please!
---
Original Art (purchase in my Zazzle shop!):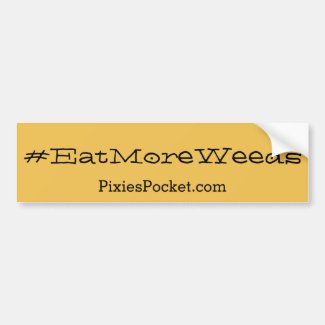 #eatmoreweeds bumper sticker car bumper sticker
by
ThePixiesPocket
Browse through more
bumper stickers
at Zazzle
---
Sponsor: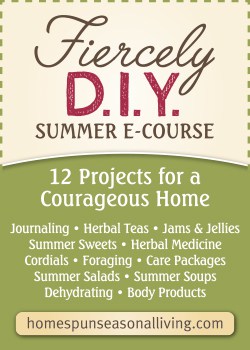 This weekly post is brought to you by The Summer Fiercely D.I.Y. E-Course! This 12 week course is offered by Homespun Seasonal Living, with an intent to empower students to live intentionally and courageously while building a D.I.Y. lifestyle. The clases begin just after the Summer Solstice (June 22nd) – so hurry and sign up soon!
Gain confidence in these skills and much more:
Journaling / Record Keeping
Foraging Basics
Dehydrating
Herbal Teas
Jams and Jellies
Summer Salads
Herbal Medicine
Care Packages
Summer Soups
Cordial Making
Hi! I'm Amber Pixie, and this is my site. Enjoy the recipes, information, posts, and please feel free to message me if you have questions!