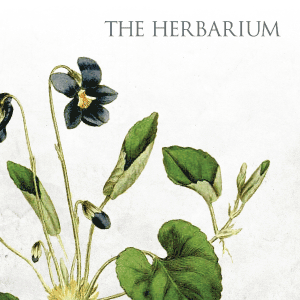 The Herbal Academy of New England has announced their new offering: The Herbarium!
I love the HANE, and their Introductory and Intermediate Herbalism courses offer a great opportunity for anyone wanting to expand their herbal knowledge and practical application of herbal medicines. When I saw they had a new project being unveiled called The Herbarium, I was pretty jazzed to see what it was all about.
The Herbarium is a lush and lovely site, and easy to navigate.  The resources are pretty phenomenal, too, with plant and herb monographs that you can search by energetic action (cooling, heating, diffusing), by body action (adaptogen, nervine, stimulant), by preparation method (tea, infusion, external), or by taste (bitter, astringent, slightly sweet).  There's alphabetical listings and of course, a standard search box for your custom queries.
There's also a library of articles, a section called "Media" that includes downloadable PDFs of charts and tips to hang in your apothecary or kitchen!   There's a growing Video library as well.
Honestly, though, my favorite part is the forum!  Since the Susun Weed forum was lost earlier this year, along with nearly a decade worth of collected herbalist knowledge from many different herbalist paths (which I felt was rather like the library of Alexandria burning down), I've missed a good simple forum for the herbal folk. I hope to see you there soon
It only costs $45 to have this resource at your fingertips for a whole year!
So come on over, register for Herbarium, and join me in the forums!
Hi! I'm Amber Pixie, and this is my site. Enjoy the recipes, information, posts, and please feel free to message me if you have questions!