August Today What is this on the wind, this scent that stirs my soul? There is a feeling riding it that's been more than ten years gone. It smells like warmth, and rain, and something more that I just can't put my finger on. I want to buy a pint, and face the setting sun;…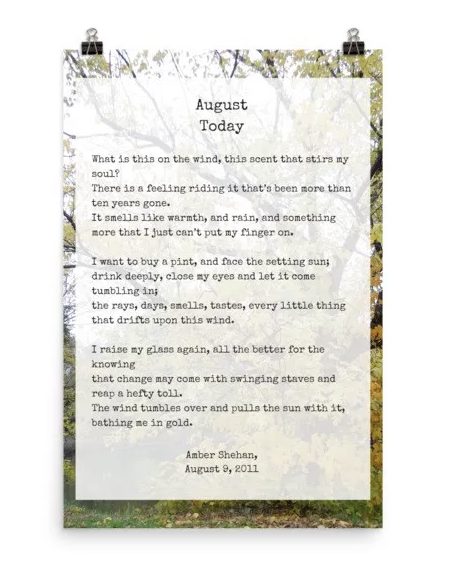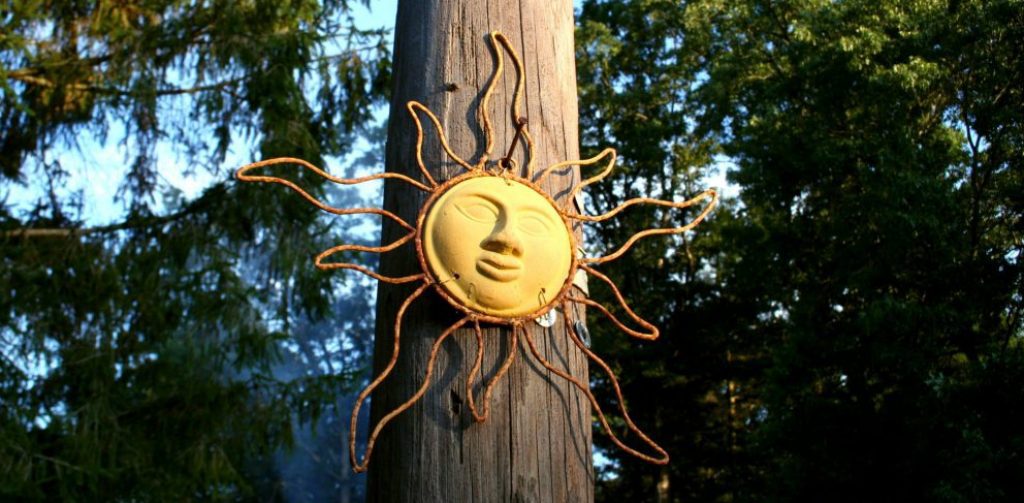 August Today
What is this on the wind, this scent that stirs my soul?
There is a feeling riding it that's been more than ten years gone.
It smells like warmth, and rain, and something more
that I just can't put my finger on.
I want to buy a pint, and face the setting sun;
drink deeply, close my eyes and let it come tumbling in;
the rays, days, smells, tastes, every little thing
that drifts upon this wind.
I raise my glass again, all the better for the knowing
that change may come with swinging staves and reap a hefty toll.
The wind tumbles over and pulls the sun with it,
bathing me in gold.
Copyright August 9, 2011 – Amber Shehan
---
This poem is now available for purchase as an art print from my shop!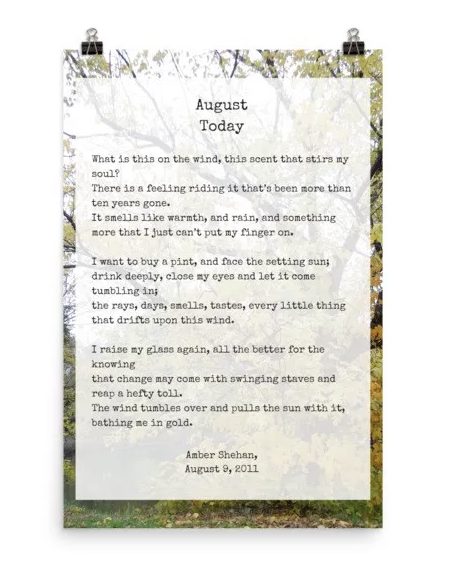 Get updates from Pixie's Pocket: brewing and herbs in your inbox:
Hi! I'm Amber Pixie, and this is my site. Enjoy the recipes, information, posts, and please feel free to message me if you have questions!