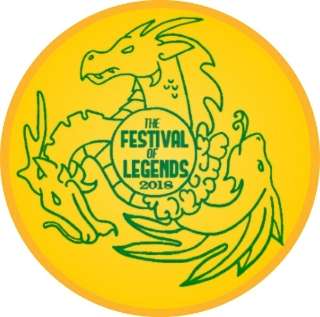 Pixie's Pocket will be appearing at the Festival of Legends 2018 in Apex, North Carolina again this year! Join us on the weekend of April 14-15, 2018 for the seventh annual event, and this year's theme is DRAGONS!
The Festival of Legends is a fantasy festival that takes place over a single weekend. It is full of awesome vendors of clothing, costumery, garb, and even fairy wings. There's jewelry, artists, wood carvers, performers, wandering characters to meet, and even a joust!
Eric and I will be set up to read tarot and oracle as usual, plus we'll have Pixie's Pocket herbs and crafts from the shop. We may even have the art of a few different friends to vend. I just purchased a nice new banner for the tent today, so we'll be easy to spot!
If you are in the vicinity in April, come to the Festival of Legends and say hello!
Festival of Legends Official Site
Hi! I'm Amber Pixie, and this is my site. Enjoy the recipes, information, posts, and please feel free to message me if you have questions!
Sorry, we couldn't find any posts. Please try a different search.