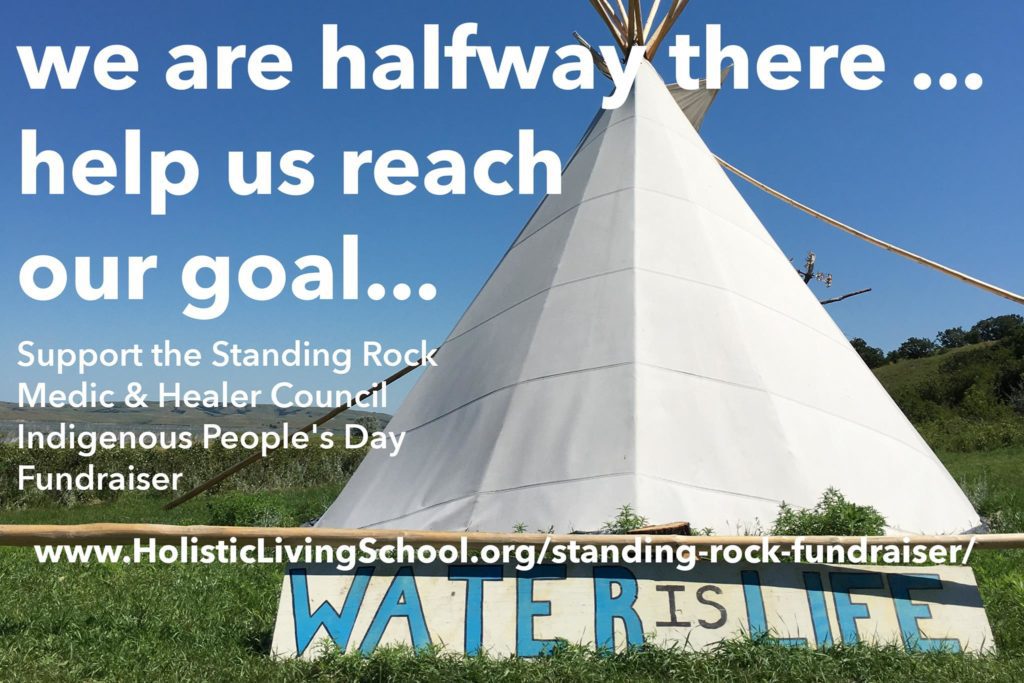 If you have money to donate to help support the Water Protectors, please consider doing so as soon as possible!
The Standing Rock Sioux and the tribes across the Americas that are supporting them on the front lines of the pipeline need our help.
ALL WATER IS ONE WATER. The water protectors are not just standing up against yet another encroachment on their land, injustices backed by our Federal government, and the greed of corporate interests – they are putting themselves in danger to keep their water, our water, all waters clean. This is not just for them, it is for all of us and for the generations yet to come.
There have been many arrests of the non-violent water protectors as they have slowed construction, chained themselves to equipment, and walked their sacred lands in peace and in prayer. Militarized police officers and hired security (both without badges or name tags) are wearing riot gear and carrying weapons, although no violence has come from the water protectors.
Winter is coming, and support is needed. I am helping to organize and send a collection of herbs and remedies gathered by local folks here in Asheville, but financial donations are encouraged as they are needed to help winterize the camp. The protectors are not giving up and our backing can literally help keep them warm and safe on the front lines. Donate any amount that you can to keep the medic & healer council stocked with supplies so they can keep their people healthy and safe this winter.
ACLU petition to ask the ND gov't response to back off, remove militarized police, and allow the legal protests to continue
Hi! I'm Amber Pixie, and this is my site. Enjoy the recipes, information, posts, and please feel free to message me if you have questions!