Blog, Canning & Preserving, Recipe Box
Lemon Cucumber Brined Pickles Recipe
When life gives you lemons, make lemonade. When life gives you lemon cucumbers, make delicious pickles!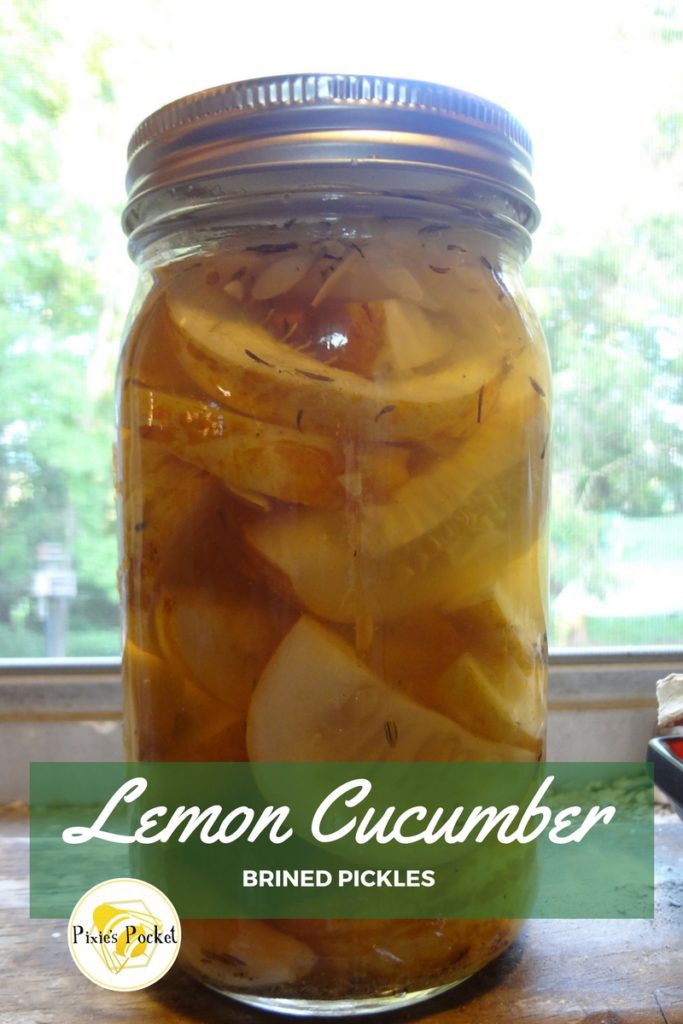 Have you ever grown or used lemon cucumbers? These lovely yellow globes were new to me until I visited a friend whose garden was more prolific than she could keep up with. I left with a bag full of round, yellow cucumbers that looked more like yellow squash than anything else. If you want to try growing some of your own, you can get heirloom seeds from Richter's Herbs or Sow True Seed.
If you've never had lemon cucumbers, they are worth a nibble! Eaten raw, they are just as refreshing and cooling and crisp as the more familiar green cucumbers, but the skin is a little thicker and more firm between the teeth. If I were to use these in a salad, I'd definitely remove some if not all of the peel.
There was no way I could use up the whole bag that I received just by snacking on lemon cucumbers with ranch, so I decided to see how they could handle a bit of brine.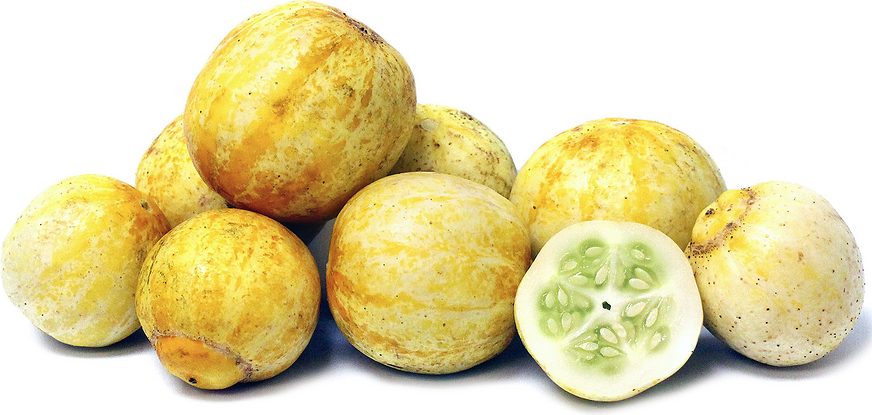 Print
Lemon Cucumber Brined Pickles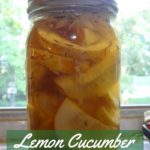 This is a small batch recipe that makes one quart jar. Scale it up if you like! You'll have to refrigerate and use these pickles within a few months. Although you can process them in a water bath, I tend not to, as it makes these pickles far too soft for my taste. Mince these up into your next chicken salad or potato salad instead of dill pickles or use them on a charcuterie board for a vibrant splash of yellow color.
Ingredients
1

-quart jar, lid, and band – all cleaned and sanitized

3

lemon cucumbers (or as many as you can fit in the jar)

1

or

2 g

arlic cloves, halved

1

small sweet onion cut into rings

1 Tbsp

salt
Brine Ingredients
1/2 cup

apple cider vinegar

1/2 cup

rice vinegar (any light vinegar will do)

1/2 cup

water

1 Tbsp

sea salt

1 Tbsp

sugar (heaping!)

1/8 tsp

mustard seed (just a pinch or two, really)

1

cardamom seed (just for a hint o'flavor)
A few grinds of black pepper
A splash of hard apple cider or mead
An oak leaf or grape leaf will help keep your pickles crunchier
Instructions
Slice the fat, round cucumbers into rounds and half or quarter them into whatever size you like. Try not to get them TOO thin or small, unless you like squishy pickles.
Add a layer of cucumbers, garlic, and onions to the jar and sprinkle them with some of the salt. Repeat this process until the jar is full. Mix your vinegars, water, sugar, the rest of the salt, and the cider/mead in a pan on the stove, stir them well, and bring the brine up to boil. Add the mustard seed, cardamom, and black pepper seasonings directly to the jar. Pour the boiling brine carefully over the veggies in the jar. Once you have filled it, put on the lid and band and let it rest on the counter until it is room temperature.
Once it's cooled off completely, label the jar with the contents and date and store it in your fridge. Give it a day or so for the flavors to meld and then enjoy it until it is all gone.
[content-egg module=Amazon template=grid]
---
Want to play around with recipes? Here are a few sources I used to inspire the recipe above:
http://www.foodnetwork.com/recipes/rachael-ray/quick-pickles-recipe.html
http://www.thekitchn.com/cooking-basics-very-easy-pickl-83971
Get updates from Pixie's Pocket: brewing and herbs in your inbox:
Hi! I'm Amber Pixie, and this is my site. Enjoy the recipes, information, posts, and please feel free to message me if you have questions!