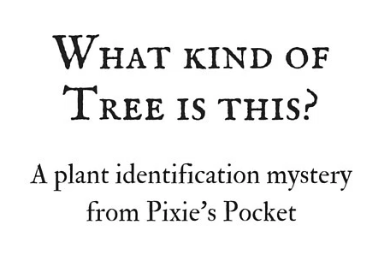 Update! This tree has been identified as a Service Berry, thanks to Iela on Facebook. 
---
In my meandering walks to and from work, I spend quite a bit of time gazing at the plants that surround me. From manicured lawns to unattended spaces with huge, wild rose bushes at the borders that beg for pruning, to sprawling carpets of herbs and flowers that take no maintenance at all, there's plenty to enchant my eye. I use this time to practice my identification and recall of plants, their names, and their properties if I know them.
I recently was surprised by a tree that I haven't yet identified. Other than admiring the smooth grey and white bark, I had largely disregarded it as it perches at the edge of a block of condos that is mostly surrounded by ornamental plants and trees ill-suited for their placement.
Suddenly, one morning, this simple little tree just exploded and was covered in berries. They lasted for only a week and then it was back to leaves. Do you recognize this mystery tree?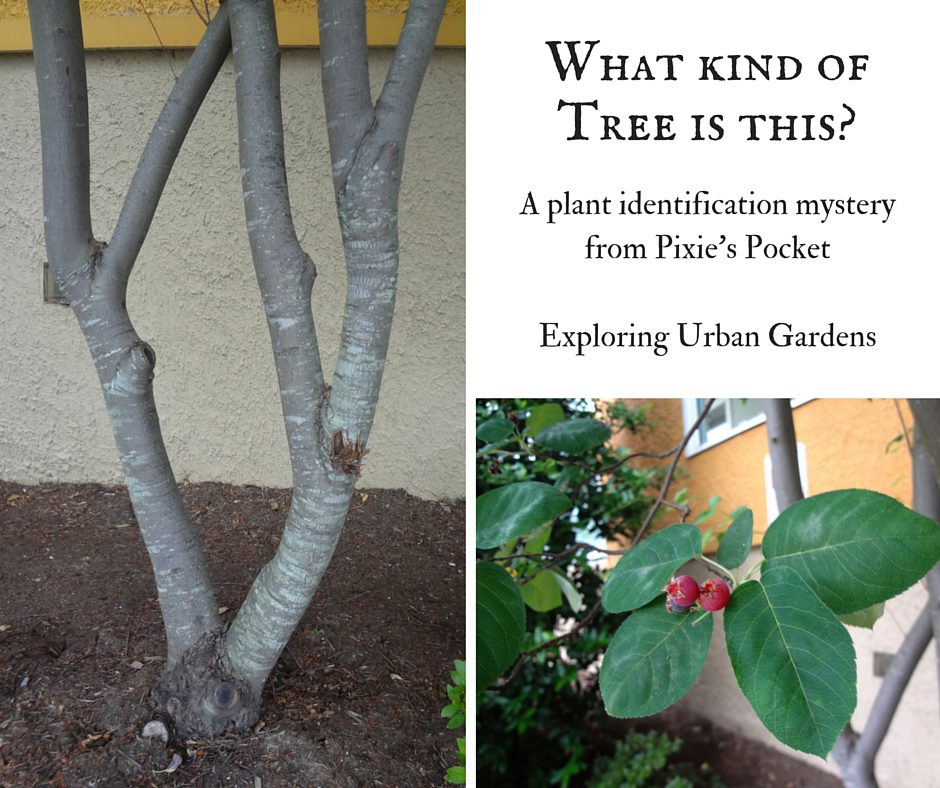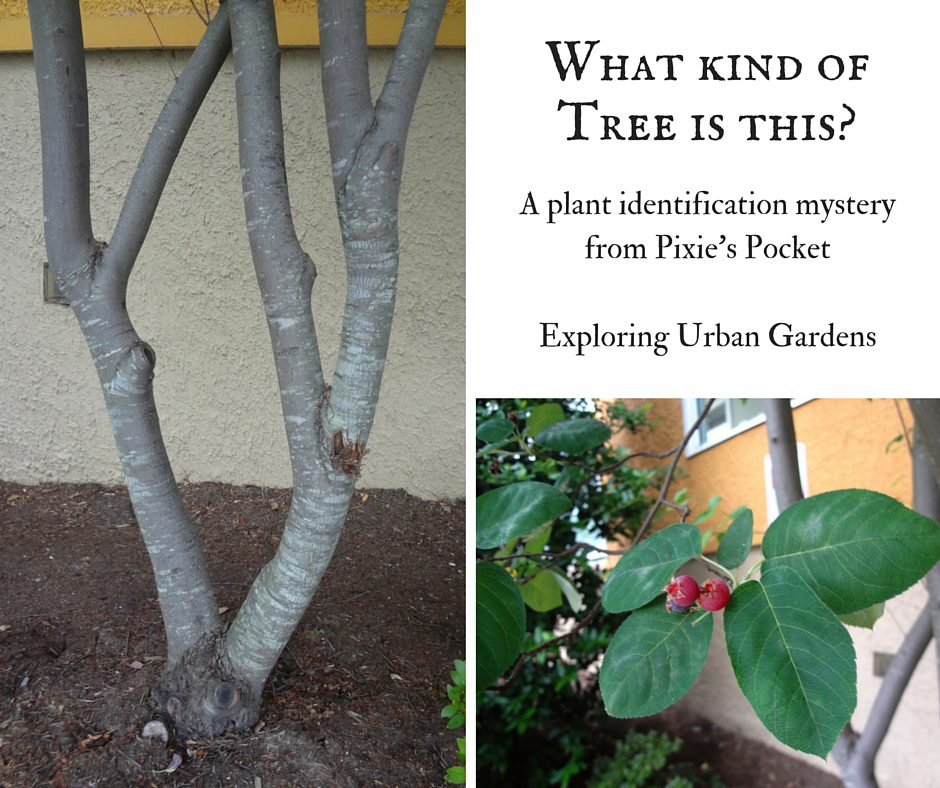 The berries were plump, but soft. They look rather like blueberries with the little crown on one end, but they were as soft as overripe blueberries and definitely not as tasty. The berries had purplish juice in them, and tiny seeds instead of a big pip in the middle. After a minute of holding the berry, squishing one of them to explore it, and rubbing the juice on the skin of my inner arm to test for a reaction…I tasted a bit of it. It was slightly tart and slightly sweet and reminded me a bit of persimmon.
There was a grackle happily plucking berries from the tree as I walked past it the next day. It eyed me suspiciously, wondering if I'd steal more of its breakfast. 🙂
Oh, and this was outside of a condominium complex, so most of the plants in the space are ornamentals. There are magnolias and weeping cherries in the same strip of land. Odds are that the fruit wasn't exactly edible, but I didn't eat enough to hurt myself, I promise.
Does anyone have any idea of what this tree might be?
Hi! I'm Amber Pixie, and this is my site. Enjoy the recipes, information, posts, and please feel free to message me if you have questions!