Blog, Canning & Preserving, Herbal Recipes, Recipe Box, Sweet Stuff Recipes
How to make Mint Infused Sugar
Mint infused sugar is a delicious ingredient for baked goods and all kinds of recipes. It's a great way to use up an abundant mint harvest!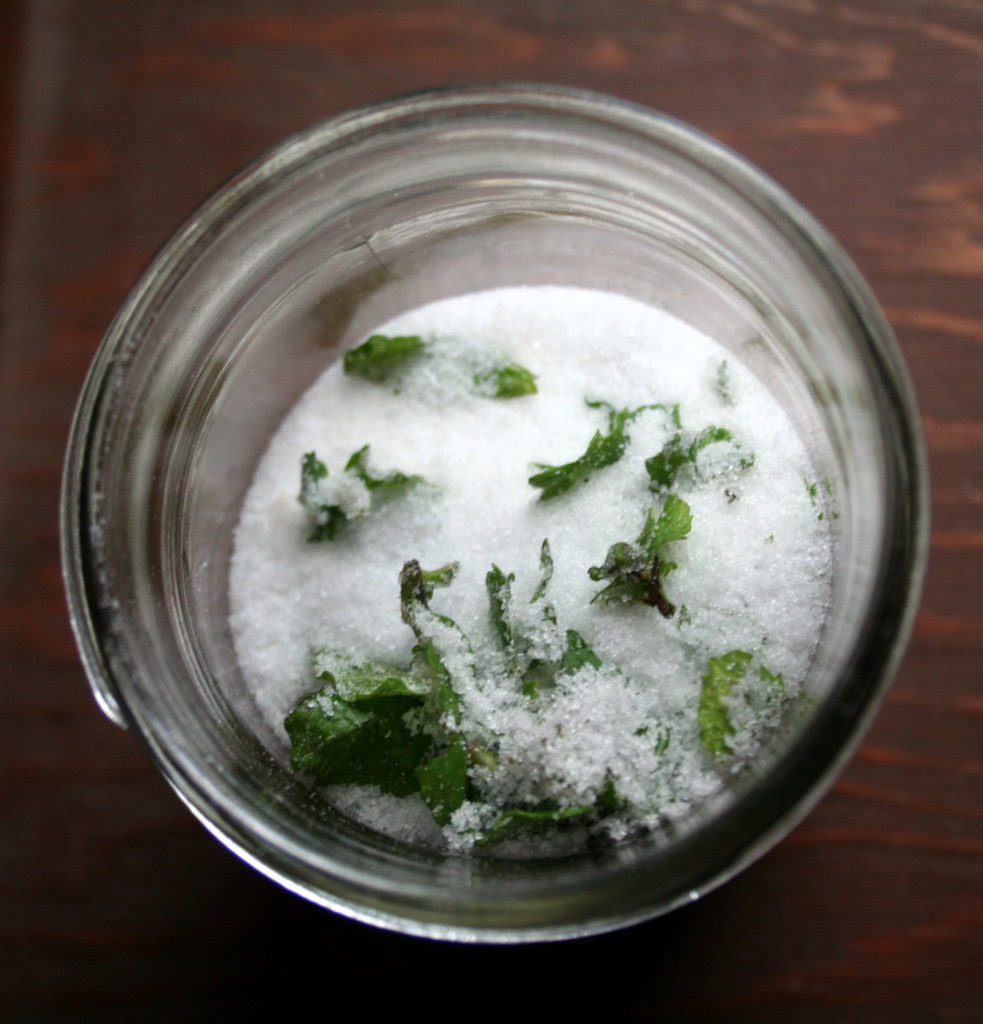 So, you've made a mint extract. You've made mint tea and stored enough dried mint to last you through a few winters. Maybe you've made mint chutney, mint jelly, or candied the cooling leaves for future teatimes. But you still. have. too. much. mint.
Well, I have a new project for you! This one is easy enough to do in one afternoon, and it's a good craft to do with kids. It's not likely they could harm your mint patch. A nuclear blast might not harm your mint patch.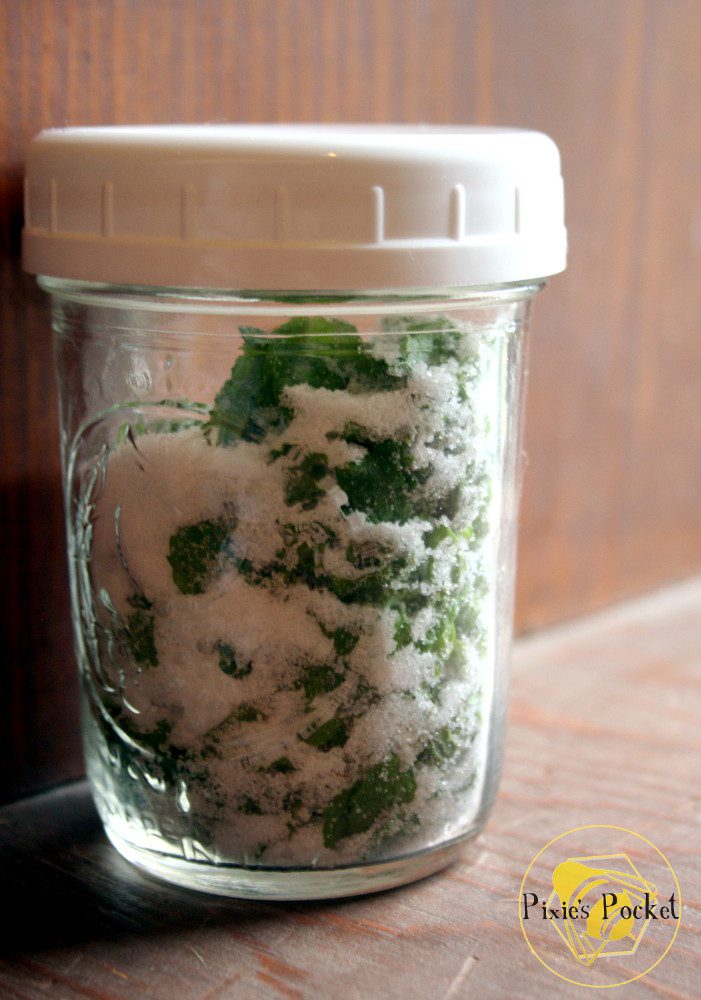 Mint Infused Sugar
This cooling, tingling sugar is great as a topper for brownies, cakes, or pies heading into the oven. It adds a zip to your cocktails when you use it to rim your glass (julep, anyone?), or you can stir it into your tea or coffee for a hint o'mint.
1. Pick as much mint as you want – don't worry, you can practically harvest mint into the ground and odds are it'll be back even stronger next year!
2. Give the stems and leaves a good shake to kick out any bugs. Pull the leaves off of the stems, tossing out the withered or otherwise infested leaves.
3. Put a layer of sugar in the bottom of the jar. Add a layer of torn up, crumbled mint leaves. Repeat with layering leaves and sugar until the jar is full!
4. The more mint that you add, the more mint flavor that your sugar will have.
5. Put a lid on the jar to keep out bugs and moisture. Shake the jar every day for about a week or so.
6. Strain the mint out (or puree it into the sugar with a food processor) and enjoy!
If your sugar isn't minty enough, just use the same sugar and repeat the process with fresh leaves. You can also cheat by adding a drop of mint extract if you are in a hurry.
---
Maybe that's not enough? Check out my board on Pinterest – "Ways to Use Up Peppermint, Spearmint, or any other Mint!"
[content-egg module=Amazon]
Get updates from Pixie's Pocket: brewing and herbs in your inbox:
Hi! I'm Amber Pixie, and this is my site. Enjoy the recipes, information, posts, and please feel free to message me if you have questions!