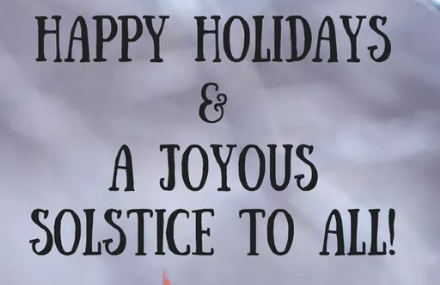 It was a tough year, and I think that most people that I talk to in person and online would agree with me. There were many celebrity deaths that left their fans reeling – iconic performers like my ain true love David Bowie, Prince, and many many more. It's been a year of war, of angry people; a year of violence and distress.
For me, it has been a year of blessings, but blessings for which I had to fight. Eric and I finally found our home and climbed the mountain of bureaucratic process to buy it. Once we were getting settled in, our truck began to die a slow and painful death, until it finally broke down under me in November. Now we have incurred more debt to get a used car in much more drivable condition. I much prefer cash transactions so that I have more control over my possessions. I do not begrudge my blessings and my "ability" to earn debt, but it does change our lives. We might only be able to attend festivals where we earn money – a few less free tarot readings and theatrical performances.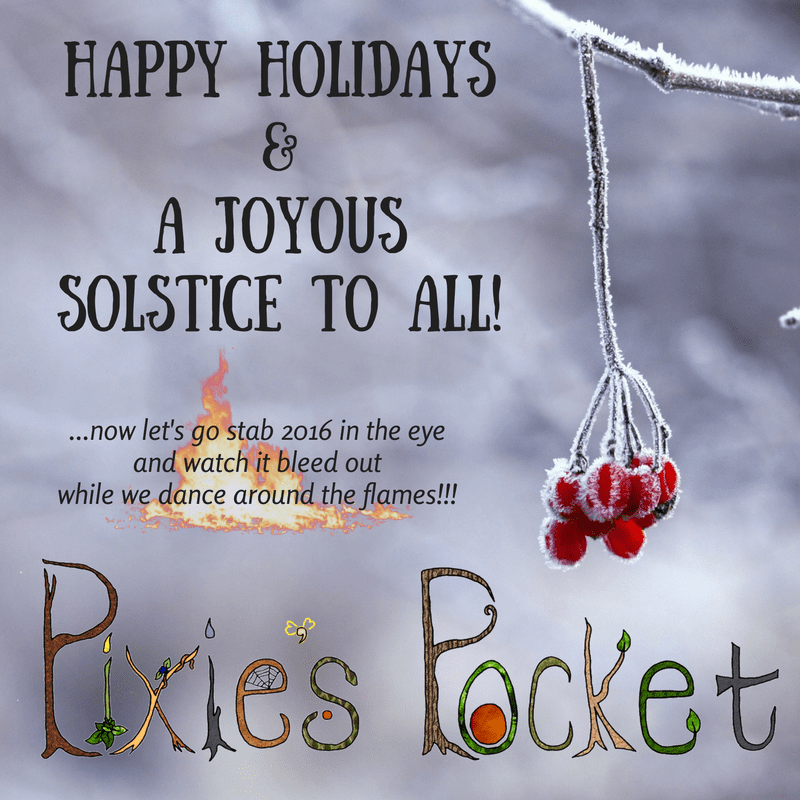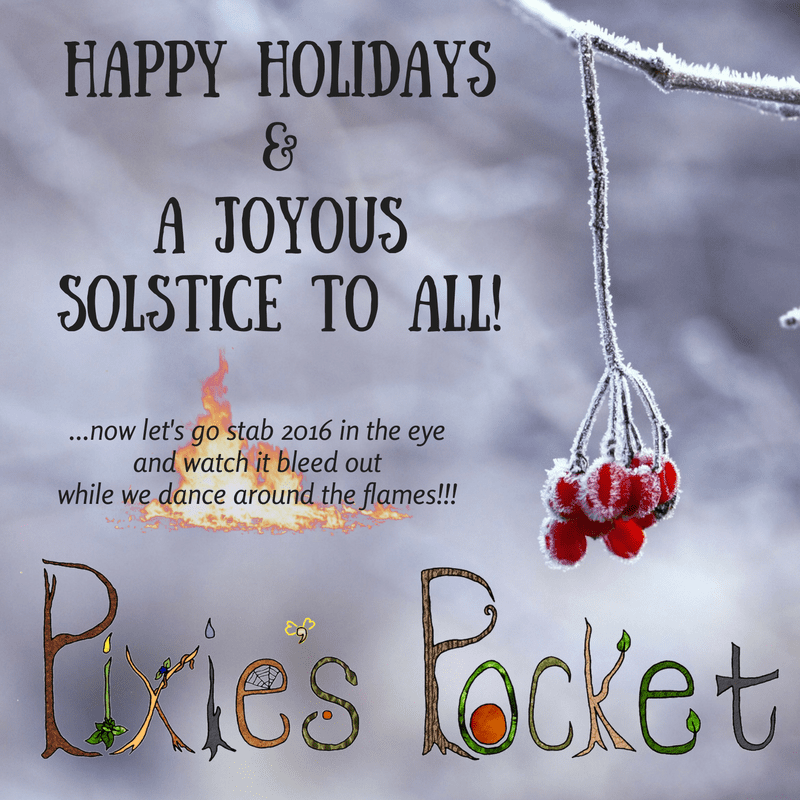 Overall, as we move solidly into midwinter, I turn inwards, as I always do. I tend to craft more, leave the house less, have more intense dreams and emotions, and just try to fumble through until the snowdrops break through and the flowers start blooming. <3
Part of my constructive hibernation includes a change around here. I've been working behind the scenes to update this site, and it will launch in early 2017! I'm pretty jazzed. Pixie's Pocket has had the same look for many years and it is long overdue for a facelift.
To that end, I got out my pens and designed a new logo!
The new logo can be found on a few things in my Zazzle shop, if you are keen on representing Pixie's Pocket! 🙂
I hope that the season brings you and yours some peace – whether it is you alone at home or with family, celebrating or not – may you get what you need to bring some light into 2017!
Hi! I'm Amber Pixie, and this is my site. Enjoy the recipes, information, posts, and please feel free to message me if you have questions!