Pixie's Pocket featured in Essential Herbal Magazine
I am thrilled to have an article in the Essential Herbal Magazine.  In this March/April 2014 issue, you can see my article on Four Thieves Vinegar, and all of the ways to use it on yourself and around the house!  Some of the other articles to look forward to in this issue include Spring Cleaning…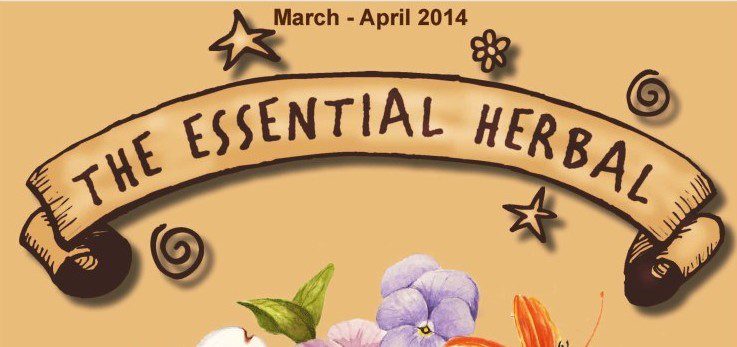 I am thrilled to have an article in the Essential Herbal Magazine.  In this March/April 2014 issue, you can see my article on Four Thieves Vinegar, and all of the ways to use it on yourself and around the house! 
Some of the other articles to look forward to in this issue include Spring Cleaning your Garden, Lunar Gardening, Ground Cover Herbs, Herbs for Helping and Healing Coughs and Colds, Tincturing for Beginners, and many more.
The Essential Herbal is a great resource for herbalists.  Published six times each year, it covers seasonal topics including herbal recipes for health and beauty, gardening themes and planning, food and herb recipes and preservation techniques, as well as other articles of interest to those who dance with plants.  Articles are submitted by gardeners and herbalists from all over, and there's a ton of information in each issue.
Go check it out!  There's a free download sample issue, or you can subscribe to the print copies!
Get updates from Pixie's Pocket: brewing and herbs in your inbox:
Hi! I'm Amber Pixie, and this is my site. Enjoy the recipes, information, posts, and please feel free to message me if you have questions!