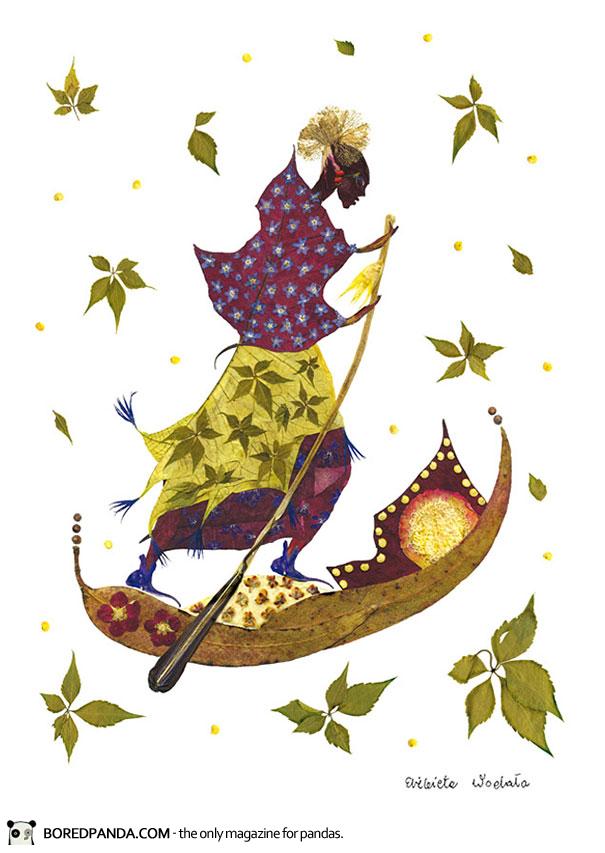 This is the busiest January I've had in a while!  I've got a few recipes and other posts in the works, but until I can sit down and hammer them out, I hope you enjoy these tidbits:
I was the lucky winner of a giveaway!  My prize is a really great e-book from Carol J. Alexander: Bountiful Make-ahead Meals.  I've been striving to make healthy meals and freezing them to take to work so that I save money and eat healthier all in one fell swoop, and after just a glance, I'm sure this book will help.  Expect a review once I can sit down and take it all in.
Have you seen these fantastic floral mixed media art pieces by Elzbieta Wodala?  Florotypes are gorgeous, I would love to have these posted all over my kitchen!  Here is her site, but I found her through BoredPanda.
The Pixies Pocket facebook page has been picking up steam lately – come join me there!
Imbolc is coming up, and I am pleased.  It is a festival acknowledging the impending return of spring and celebrating the goddess Brighid.  She was later Christianized and became St. Brigid, and Imbolc her feast day.  It is a time to notice the thaw and give offerings and perform divination at the sacred wells, to care for and celebrate the cattle and sheep with full pregnant bellies, and to stoke the fires and light candles all over the hearth and home.
People put their eyes to the skies and earth for weather divining as well.  While Imbolc is a time for appreciating the lengthening days, lore says that if the weather is clear, it means the winter crone is out gathering wood for the cold snap soon to come. If it is nasty, the warmer days will come sooner.
Likewise, the tradition of the groundhog in America is  linked to the old ways.  In Scotland, folks would look for snakes and badgers to come out of their holes.  If they did, it was likely warmer weather was coming sooner than later.
Imbolc for me is a time of focusing…I'm a grumpy pixie most every winter, and when I have to start peeking out of hibernation, it isn't pretty.  This is the time of year when I begin planning my garden, rearrange and tidy up the house, and revisit my goals to see where I am and where I want to be.
I hope the snakes, badgers, hedgehogs, groundhogs, or crones in your area foretell sweet warm weather, but I'm not holding my breath.  Much love to you all out there…go cuddle up and keep cozy (or eat a popsicle if you are in that other hemisphere, you know, the one currently screeching like a tea kettle on quick boil)!
Hi! I'm Amber Pixie, and this is my site. Enjoy the recipes, information, posts, and please feel free to message me if you have questions!