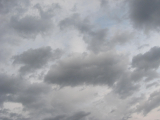 We've been infested with imps, lately...long-fingered, big nosed, kite-eared giggling troublemakers who press their faces to the cold glass and leave ugly ...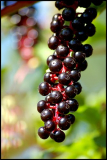 I woke this morning, stretched, and performed my morning ritual of coffee preparation. All hail Caffeina and her dark waters of awakening! Ahem. As I was ...

Now, you might find yourself asking 'Sister Health...Honey?? What could she mean by that?' I know a lot of people wonder about me and my yard-nibbling ...
Hello, my friends, one and all... I hope you don't mind my absence. I do tend to come and go like the crazy clouds pooling over the mountains outside. Yes, ...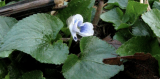 Well folks, now that I've shaken winter off like I shake sand crabs off my toes at the beach, I'm ready to share what's been keeping me busy all spring long! ...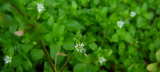 Poor Little Chickweed Hush now, don't tell! I'm harboring a fugitive. She is constantly under attack by my neighbors for being a pest - they try to poison ...

Well, here we are. Let me put my basket down - mind the dirt I've left trailing after me everywhere. Just sit down and I'll get things started. Don't ...