A bit confused about this new thing called cottagecore? Don't worry, darling! Pour a cuppa, sit down, and let me help you find the perfect gift for your weirdo auntie and her cats or that odd little cousin with all the plants.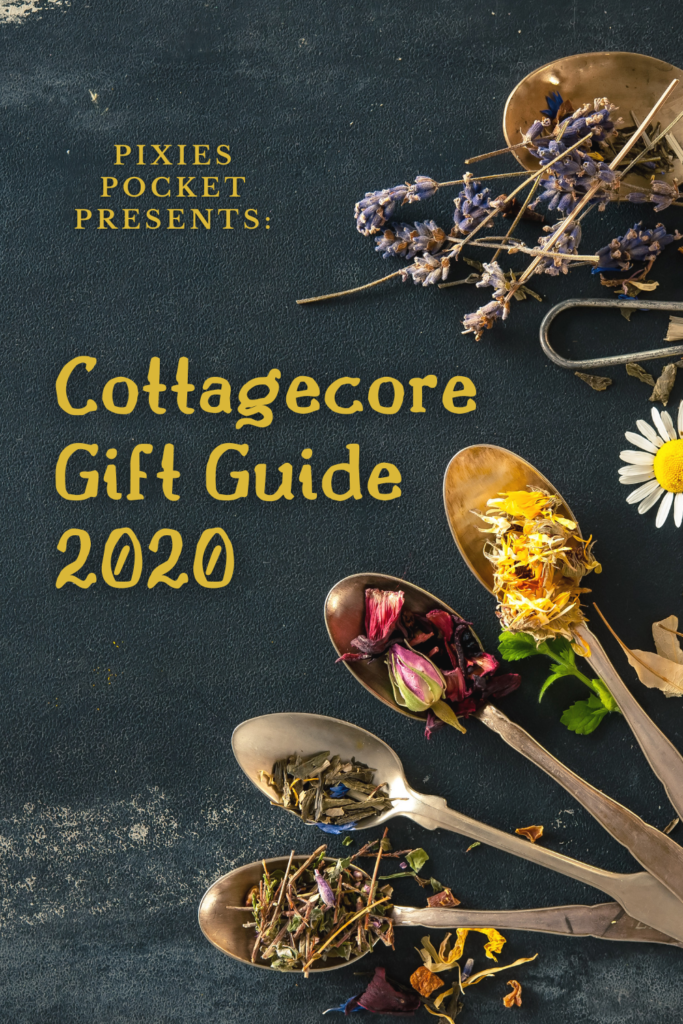 There are a ton of gift guides out there for this strange holiday season, but this one is made with a certain recipient in mind. This gift guide is to help you shop for your witchy weirdo aunt with lurid art on their walls, your tea-drinking cousin who is learning to sing folk songs in ancient and forgotten tongues, and the strange sister who won't leave her apartment full of cats and a jungle of houseplants. Odds are, these folks might be into anything labeled as cottagecore.
Cottagecore is a recently coined word that defines the aesthetic of a simple, quirky kitchen witch vibe. Its recent popularity is born from the desperation of anxious people stuck at home with their hoards of flour and baking bread manically, filling canning jars with jellies, needing something to do with their hands. It's an escape. Cottagecore is enamel mugs, artistic teapots and chipped china cups, moss gardens in glass globes, herbs hanging from rafters, lace curtains, and rustic cutlery.
While I admit to having mixed feelings about putting a price on comfort and hygge and the simply homely crafts that are all the rage right now, it is quite lovely to see beautiful tea sets and copper spoons and other doo-dads available for sale, brand new. Some of us have been rocking this kitschy kitchen witch aesthetic for ages and have only been able to acquire art and tools as second-hand goods in yard sales, thrift stores, or ideally, handed down through family and friends. That being said, new treasures are treats!
So, if you have a forest fairy or a bog hag all your own who needs a special gift, look no further, friends!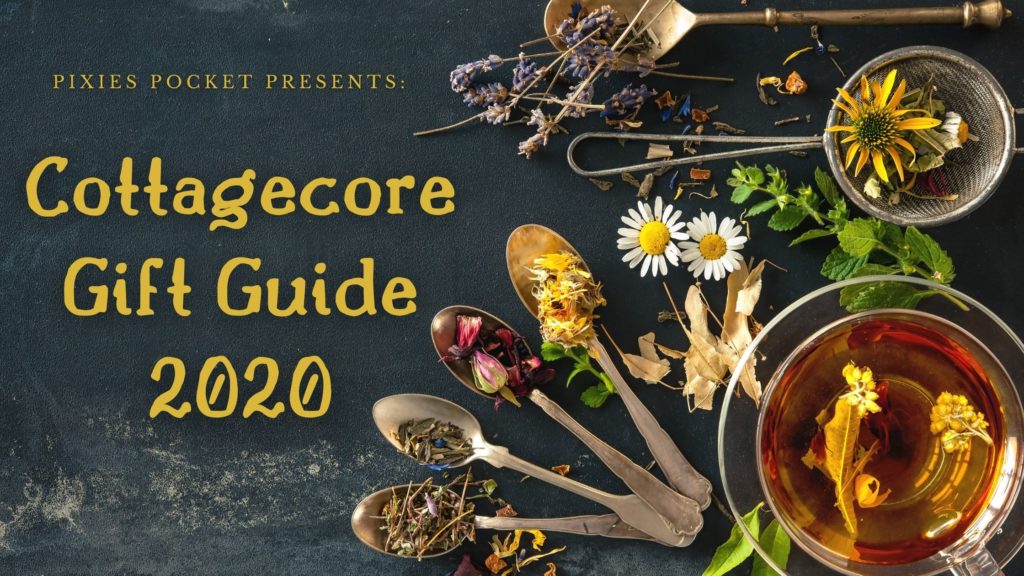 ---
The Tea Witch
Looking cozy in a baggy sweater, they won't stop talking about self-care or responsible foraging practices, and they're always sending you tiny bags of herbs to help with everything from break-ups to sleeplessness.
What about a monthly tea subscription box? That's right. You can send boxes of tea straight to their door with Sipsby! Even better, you don't have to pick the teas. Your tea-lover will get a chance to tell Sipsby what they like and can tailor their monthly boxes to their tastes. If you don't want to do a monthly subscription, shop their Gift section for one-of-a-kind tea boxes.
---
There's another fantastic tea company that has gift boxes that are ready to roll. Vahdam Tea is a company from India that has a direct relationship with their tea farmers and pickers. Part of every purchase goes directly to fund the education of the children whose parents work to grow and pick tea. Top-quality, highly rated and reviewed, and a lovely company all around. You can shop Vahdam Tea from my storefront dedicated to awesome tea and tea wares!
---
The Faerie Queene
This cousin always shows up late but looking fabulous and otherworldly. They are wearing glitter in places you never considered putting it and smell like a bouquet of gentle flowers just before a spring rainstorm. Crystals, candles, bells, and tiny spoons cover every flat surface in their home.
Hawkhouse is an artisan jeweler who makes the most fabulous baubles! Often using raw, unpolished stones, they use an electroplating process to bind the jewels to the recycled copper, resulting in rings, bracelets, necklaces, and yes, tiaras fit for fae royalty. Ogle their wares on Instagram or shop directly at hawkhouse.net.

---
If your beloved weirdo is the sort of person who frequents Renaissance festivals, science fiction conventions, or groves of oak trees at midnight with a couple of friends, they will appreciate the fine wares of Amulets by Merlin. Browse hand-sculpted jewelry and art made in silver and gold, or get them to create a special custom piece (probably not in time for Christmas, at this point!)
---
The Plant Person
When you walk into their home, you are first taken aback by how fresh the air smells, and then by the sheer amount of plants crowding the windows (they each have names!) as they babble on about their Monsteras and introduce you to their wee succulent babies.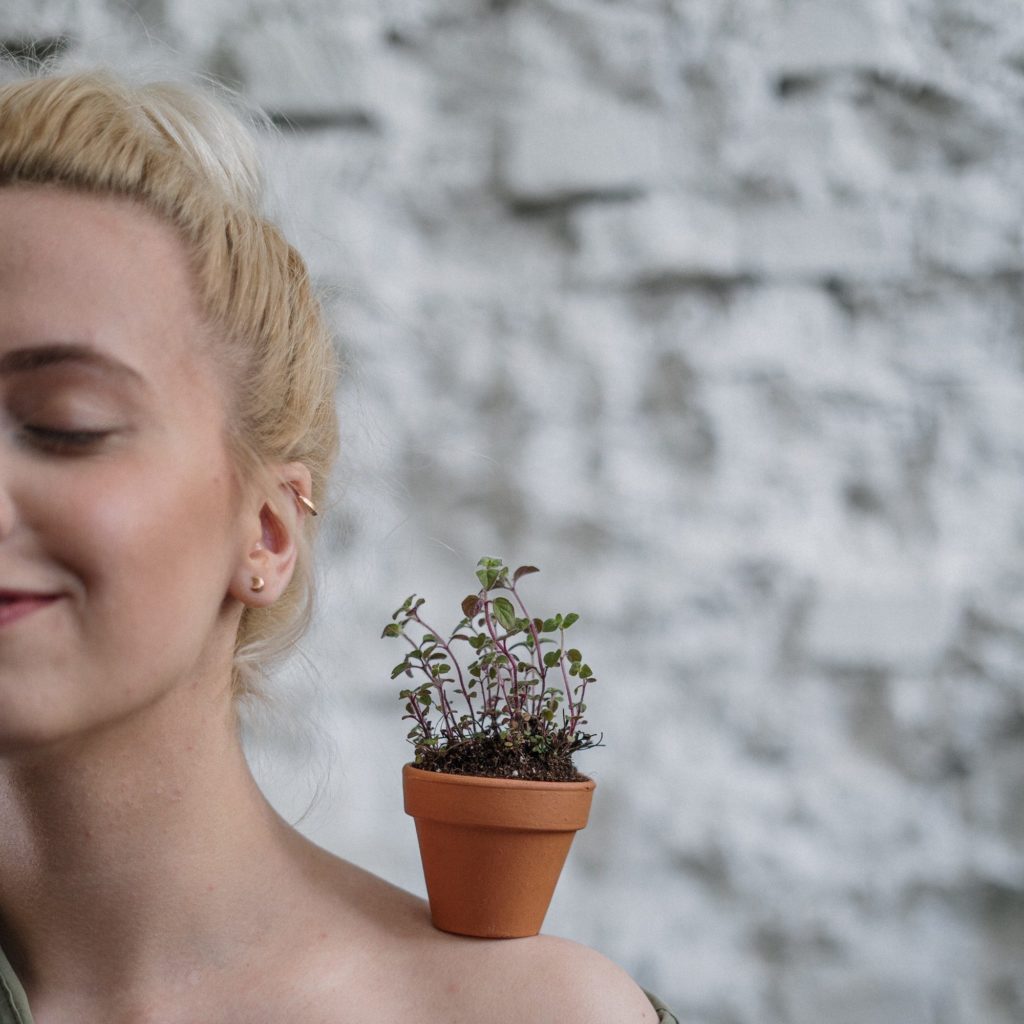 Let's face it. You'll never know what plant to get them, so why not get them (or yourself, I won't tell) a subscription box from Airplant.Garden for only $10 a month? Airplants are amazing little creatures in the Tillandsia family. They survive happily with no soil and just a few spritzes of water every few days! You can send one box or a whole year's worth, or really impress them by adding on a starter terrarium for their new plant babies. The best part is that you get 50% off the first box if you use the code PIXIES at checkout!
---
The Kitchen Collective
These are for the folks who have dived fully into their kitchen craft, whether to stock up for the apocalypse or just to share with their neighbors. They're obsessed with the Great British Bake Off and can't stop talking about their macarons. We've got goodies for newbie bakers, brewers, and especially for those who love to ramble about their aged jars of sauerkraut and homemade kimchi.
The Newbie Brewer
It is my humble opinion that a wanna-be brewer should be encouraged. There's no reason to worry about the initial cost of setup or storing supplies if you start them out with one-gallon batches of homemade hooch!
You can start by getting them a copy of my book, Artisanal Small-Batch Brewing: Easy Homemade Wines, Beers, Meads, and Ciders, which covers techniques and recipes for one-gallon batches. I also have a handy list of my favorite brewing books on Bookshop.org!
Make it even easier by getting them started with Brooklyn Brew Company. These awesome folks create one-gallon kits for brewing beers, wines, and ciders. They're great! A few years ago, I got to review their book Make Some Beer and have been following them ever since. They have gift sets that include everything needed to help someone to make a delicious batch of beer at home.

But wait! There's more! Maybe your newbie brewer is also into other kitchen crafts, like fermentation, charcuterie, or cheesemaking?
Brooklyn Brew Shop also carries Farmsteady kits for making bagels, cheese, pickles, hot sauce, or sauerkraut! These kits are perfect for someone new to exploring the fun world of fermentation. If those don't work, maybe a gift card to the shop will do!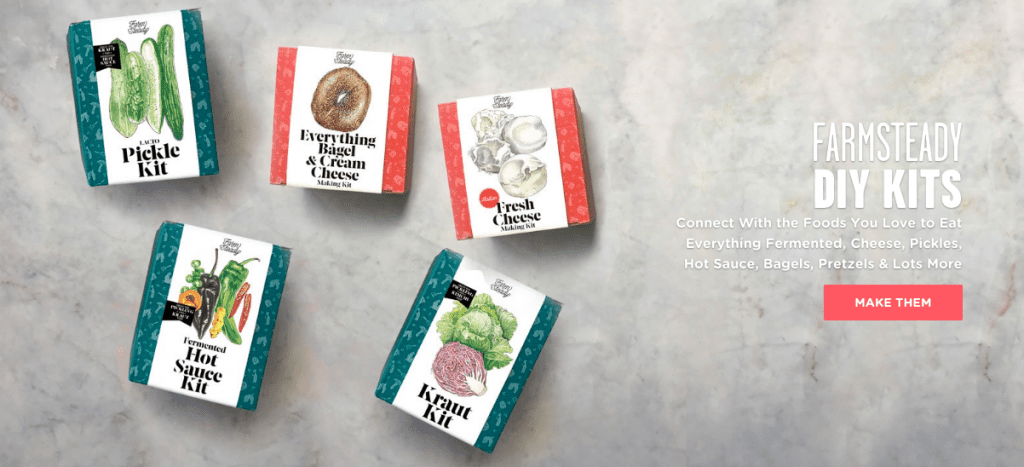 ---
Do you know someone who needs a little glow up for their kitchen? The Raw Spice Bar is a subscription spice box that delivers fresh culinary herbs and recipes right to the doorstep every month. Their gift subscriptions are an awesome start to stocking a happy kitchen! You can even build a spice box for a one-time gift or buy spice blends ala carte.

Last, but not least, I have a few curated lists on my Amazon affiliate storefront page. Take a look:
Apothecary Tools & Herbalist Gadgets: A list of handy tools for foraging, preparing, and making things from the wilds of the woods, garden, or farmer's markets.
Tea Time Treats: Featuring Vahdam Teas: Teapots, adorable infusers, amazing mugs, and delicious teas of all kinds.
Treat Yourself: Cottage Kitchen Edition: A feast for the eyes! Dreamy cottage kitchen decor with cobalt, copper, and gadgets both useful and beautiful, sure to please most any kitchen witch!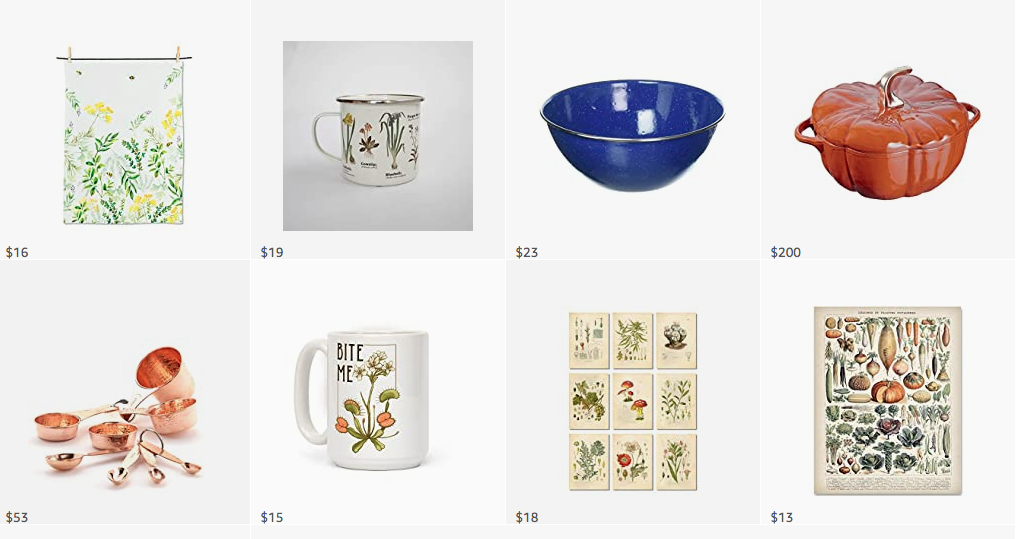 Good luck! Happy shopping! May your season be bright as can be!
Get updates from Pixie's Pocket: brewing and herbs in your inbox:
Hi! I'm Amber Pixie, and this is my site. Enjoy the recipes, information, posts, and please feel free to message me if you have questions!
Sorry, we couldn't find any posts. Please try a different search.